Inside Supply Management Magazine
Collaboratively Leading Value Creation
May 24, 2018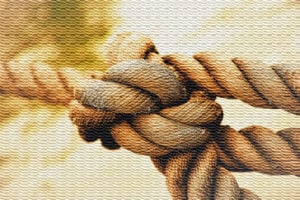 Despite all the talk about how machine automation and artificial intelligence will ultimately change the future of work, the sky is not falling, said Aaron Cleavinger and Simon Brocklehurst during "Is Your Market All Shook Up?", their session at ISM2018 earlier this month in Nashville, Tennessee.
Yes, various tasks will get replaced by automation as jobs are reconfigured, but some activities are difficult to automate — particularly those that require emotional, artistic and cognitive skills.
Cleavinger, managing partner at executive-search firm Murdoch Mason, and Brocklehurst, president of commercial-relationships consultant CommercialSolutions, both stressed that while cost/control aspects can now be easily automated, the ability to create value through relationships and partnerships is one particular task that likely will never be carried out by automation software or even C-3PO.
Collaboration, however, isn't something that necessarily comes naturally — many of us have to work at it. "People often only do so when they have to," said Brocklehurst.
How best to collaboratively lead value creation? The presenters outlined the following four steps:
●Have a common purpose: craft a vision that adds value for both parties, and ensure a true differentiation from your competitors.
●Build your power: Assess the balance of power — ask yourself what levers you have, and are these tangible or intangible?
●Reduce the risk: Be adaptable and flexible; embrace continuous learning and relationships.
●Stay at the table and cement the relationship: Find the best solutions; focus on how they feel (not how you feel).
And, added Brocklehurst: "Procurement leaders with strong commercial acumen will be invited to lead top-line growth, not just bottom line cost management. Don't simply pursue 'best practices' — be sure to pursue 'next practices.' "