Inside Supply Management Magazine
ROB Roundup: March PMI®
April 02, 2018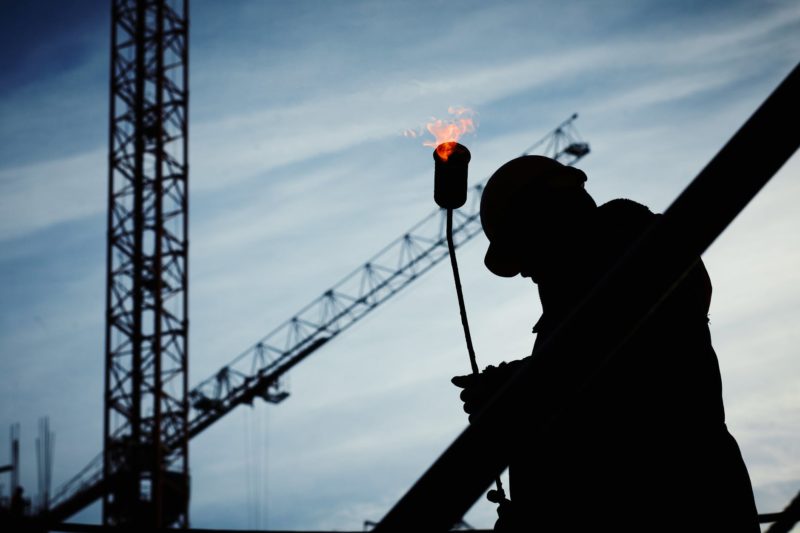 The March Manufacturing ISM® Report On Business®, released on Monday, offered a lot to like — new orders, production, employment and inventories continued expanding, and the PMI® of 59.3 percent indicated a 19th consecutive month of growth in the sector.
However, talk of rising prices, slowing supplier deliveries and the impact of tariffs dominated reaction to the report, fueled by ISM Business Survey Committee respondents' comments that indicated concerns about what a trade war could mean for their industries. On Sunday night, China announced increased tariffs of up to 25 percent on such U.S. products as pork, wine, fruits and nuts, helping lead to a stock-market slide on Monday.
Price pressures might pose a headwind @ism prices index reaching 78.1 #pmi

— Kristina Cahill (@KristinaMCahill) April 2, 2018
The Prices Index reached 78.1, its highest level since April 2011. Timothy R. Fiore, CPSM, C.P.M., Chair of ISM's Manufacturing Business Survey Committee, told Bloomberg Markets AM that the metal tariffs imposed by the Trump administration were a factor.
"(We had) a lot of comments about steel and aluminum," Fiore told Bloomberg. "Distributors are holding prices firm for only a day or two. People are scrambling to find product. There was a big draft to get more material on hand when the tariff announcements were made, and prices went up about 20 percent within a week of the announcement. ... These uncertainties don't help the manufacturing environment. We like to be able to count on stability and known entities."
.@ISM's Tim Fiore: PMI® New Orders Index at 60 or above for 11th straight month. "Demand remains robust, but nation's employment resources and supply chains still struggling to keep up." https://t.co/gMsPHHpCnD #ISMROB #manufacturing #economy

— Dan Zeiger (@ZeigerDan) April 2, 2018
The Report On Business® roundup:
Bloomberg: U.S. Factory Gains Cool as Raw-Material Inflation Picks Up. "Even so, the figures are consistent with expectations of further gains in manufacturing production in coming months, and the main index remains near the highest level since 2004. While a measure of factory payrolls softened, the underlying details of the ISM report bode well for employment."
MarketWatch: ISM Shows Manufacturing Growing Rapidly, but Tariffs, Supply Bottlenecks a Bigger Worry. "The gauges for new orders, production and employment declined, but they all remained near multi-year highs in another sign that heavy industry in the U.S. continues to grow rapidly."
Business Insider: U.S. Factory Owners are Getting Worried that Trump's Trade War Could Tank Their Business. Respondents in industries ranging from chemicals to machinery expressed worries over the tariffs, but many said changes have not hit their businesses yet.
Reuters/CNBC: ISM Manufacturing Index hits 59.3 in March; Construction Spending Up 0.1% in February. "Machinery manufacturers said the imposed tariffs on steel and aluminum imports were "causing panic buying, driving the near-term prices higher and leading to inventory shortages for non-contract customers."
The Non-Manufacturing ISM® Report On Business® will be released on Wednesday. For the most up-to-date content on the PMI® and NMI® reports, use #ISMROB on Twitter.