Inside Supply Management Magazine
#ISM2017: Twitter's All Ears
May 23, 2017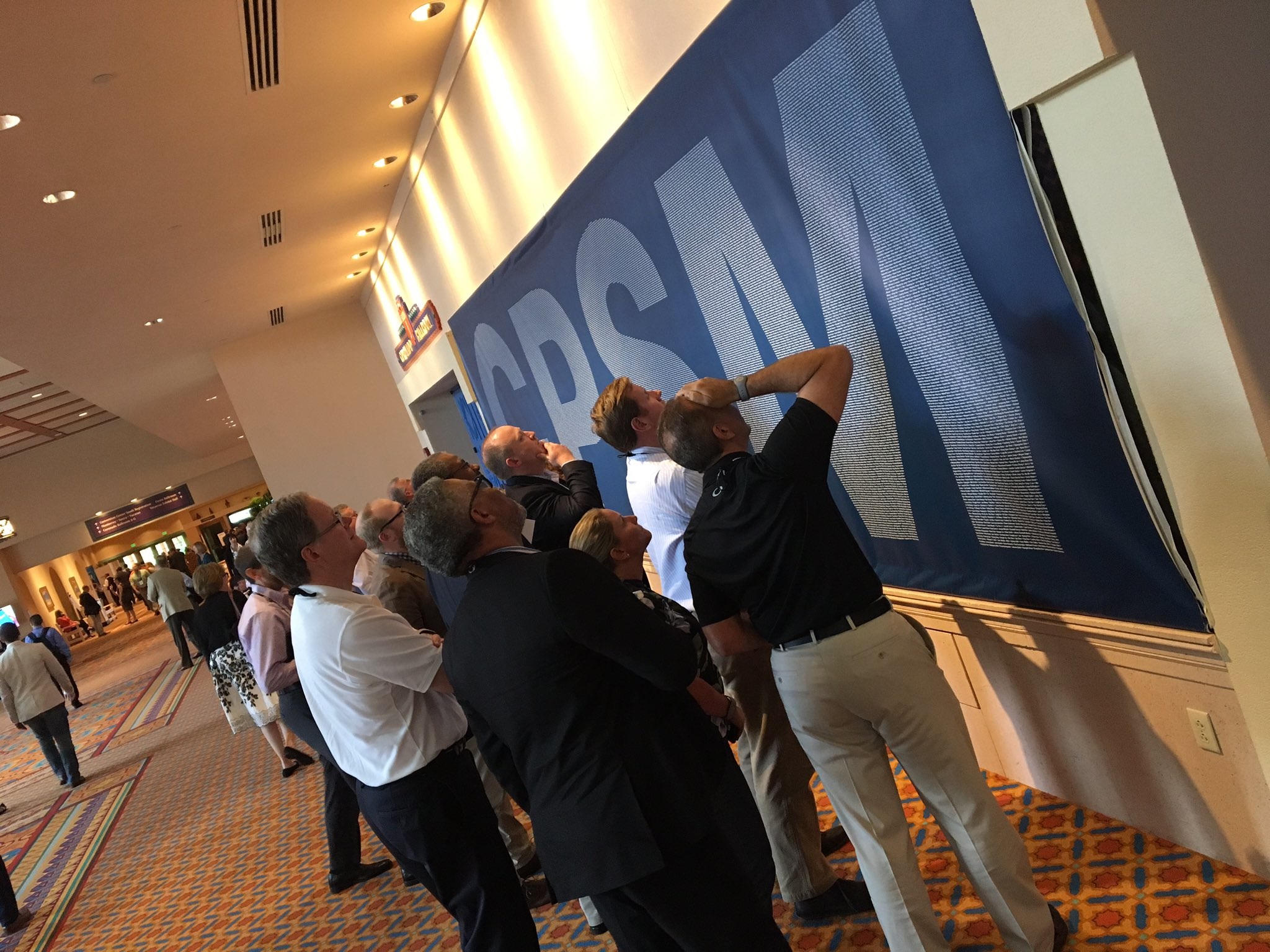 The #ISM2017 hashtag got colorful use on Twitter during the second full day at the Annual Conference at Walt Disney World in Orlando, Florida. Attendees on Tuesday posted their thoughts on a compelling keynote address, saluted the recipient of the supply management profession's highest honor and took advantage of the extracurricular activities offered by the Conference site.
David Cameron, former Prime Minister of the United Kingdom, began his keynote in somber fashion, paying respects to the victims of Monday's bombing in Manchester, England, that left 22 dead and injured dozens of others. "It's great to be with you in Orlando, but you will understand me when I say that my heart is with Manchester," Cameron said. He went on to discuss today's global geopolitical climate and advocated for social responsibility.
David Cameron: "The idea that CSR is an 'add on' is a complete fiction". Well said sir.@David_Cameron #ISM2017

— Spend Maverick (@SupplyMatters) May 23, 2017
David Cameron: when I learned that I was coming to Disney, I wondered which Donald you were wanting me to talk about." #ISM2017

— Julie Heins (@julie_heins) May 23, 2017
Listening to @David_Cameron say he's here to "meet the people who ACTUALLY make the world go 'round -we need you" as he addresses #ISM2017 pic.twitter.com/VfgenSPzSK

— Beth Gutweiler (@gutweiler_beth) May 23, 2017
Tom Slaight, former senior partner at A.T. Kearney, received the 2017 J. Shipman Gold Medal Award, securing his place among elite supply management professionals. Perhaps one of the six R. Gene Richter Scholars who were also honored on Tuesday will join Slaight someday.
On Tuesday, the #procurement world was Tom Slaight's; rest of us just Conferencing in it. Your 2017 J. Shipman Medal winner. #ISM2017 @ISM pic.twitter.com/RvGa6WULXK

— ISM Magazine (@ISM_Magazine) May 23, 2017
Congrats Tom Slaight for your leadership and innovation in supply chain. #bigwinner #ISM2017 pic.twitter.com/gVUZfDXQ5R

— Sarah ☀️ Scudder (@sscudder) May 23, 2017
After the dignitaries, it was time for the breakout sessions.
Companies that manage spend using Total Cost of Ownership (TCO) methodology have 35% higher net operating margin #ISM2017 pic.twitter.com/IVr0eM24Vk

— Shawn Fitzgerald (@sfitzgerald9) May 23, 2017
Advice during the @ism CPO roundtable from @onsemi CPO @JWincel: competitive collaboration and continue learning as a professional. #ISM2017 pic.twitter.com/qxZzW0j8eL

— ON Semiconductor (@onsemi) May 23, 2017
Join us right now in Durango 2 for insight on forming and improving partnerships with SMBs. #ISM2017 pic.twitter.com/Y2AHToRy7H

— Thomas (@Thomasnet) May 23, 2017
How insightful was Emerging Professionals: Should I Stay or Should I Go? Definitely have some valuable takeaways from that session! #ISM2017

— Source One, A Corcentric Company (@GetSavings) May 23, 2017
Whoever thought of the wall mural with names of Certified Professional in Supply Management® (CPSM®) recipients might have come up with the most ingenious new Conference feature.
Wait, your name isn't on the #ISM2017 CPSM mural? Get your name on it next year! Here's how: https://t.co/9djak13lXr pic.twitter.com/XinYucAa5A

— Institute for Supply Management (@ism) May 23, 2017
Institute for Supply Management® encouraged attendees to combine the Conference with a family vacation, and some have already taken advantage of the opportunity.
As you can see my little #family is really enjoying #ism2017 at #disney #howtoconferencelikeaboss #magickingdom pic.twitter.com/enzLwkcThO

— David Culver (@TheSkilledBuyer) May 23, 2017
Good morning! #Disney #animalkingdom #ISM2017 @DisneyParks @ism pic.twitter.com/zwlxqZc6t3

— Jamie Alderman (@aldermommay) May 23, 2017
Lastly, we're still, uh, working to confirm the authenticity of this photo. For now, let's just say you never know who you will run into at an ISM Annual Conference.
A great day hanging out with friends at #ISM2017 - thanks @Zycus pic.twitter.com/pyHqUKfyjt

— Andrew Bartolini (@andrewbartolini) May 23, 2017