Inside Supply Management Magazine
January/February 2023
A Tangled Labor Tug-of-War
January 11, 2023
With multiple forces that have pulled some companies into making layoffs while others are still desperate to hire, supply management employment issues have rarely, if ever, been more complex — and will likely remain so in the next few years.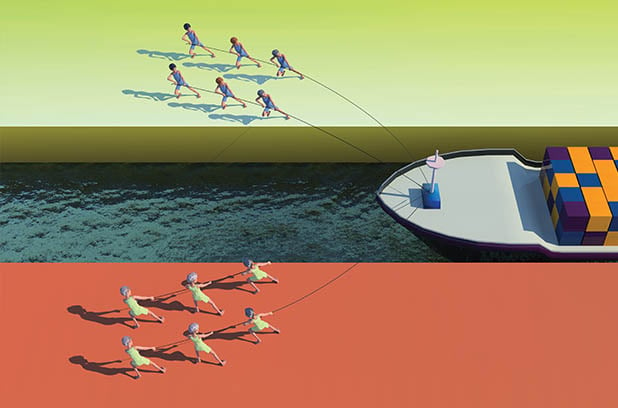 In December, Congress passed and President Joe Biden signed a compromise labor agreement for U.S. railways, ending a protracted impasse between companies and unions while freeing an economy tied to the tracks, threatened by a potentially crippling work stoppage.
...
Want More Magazine?
Oh no... we really want you to have access to all of this great content! Membership does have its benefits and Inside Supply Management magazine is just one piece to help you advance your organization and your career. Learn more and join our community.