Inside Supply Management Magazine
May/June 2021
Just in Time
May 11, 2021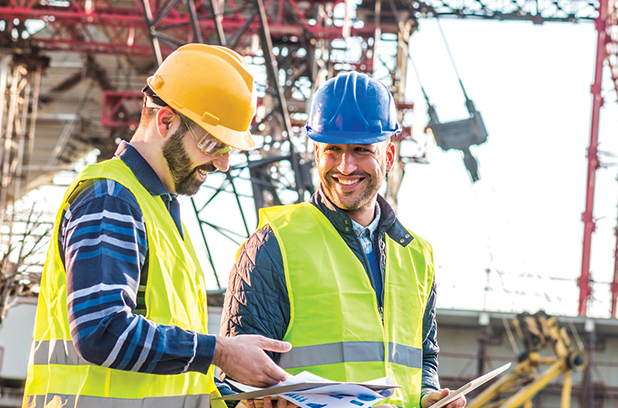 Research Spotlight
Construction Industry Cautiously Optimistic
The coronavirus (COVID-19) pandemic has left a mark on the U.S construction industry — shortages of some supplies, especially labor, were exacerbated, and the rise of remote work might recalibrate demand for non-residential projects. Still, the Construction Industry Forecast by Wells Fargo found that executives are cautiously optimistic.
The 2021 optimism-quotient score of 78 is a 20-point drop from the previous year but within the 75-99 range of cautious or measured sentiment. That score is the lowest since 2010 (66); from 2012-19, it was above 100, which indicates strong optimism.
"In past years, the ability to hire qualified workers was one of the main concerns among executives," James Heron, national sales manager for Wells Fargo Equipment Finance, wrote in the Forecast. "However, it's no surprise that focus has shifted to the recent national election and the effects of (COVID-19). Most felt the election would have a negative impact on the construction industry, with a potential increase in taxes being one of the leading reasons."
Among other findings from the Forecast survey of more than 200 construction executives in 44 states:
Thirty percent of respondents expect an increase in new equipment purchases, 26 percent a decrease, and 38 percent no change.

The biggest areas of risk are political/regulatory (35 percent), economic (21 percent), and public health/COVID-19 uncertainty (17 percent).
Among contractors, attracting qualified workers remains the top financial concern, at 54 percent.
CommOddities