Inside Supply Management Magazine
May/June 2021
A Supplier Prequalification Recipe to Limit Risk
May 11, 2021
ISM Mastery Model® Core Competency: Supplier Relationship Management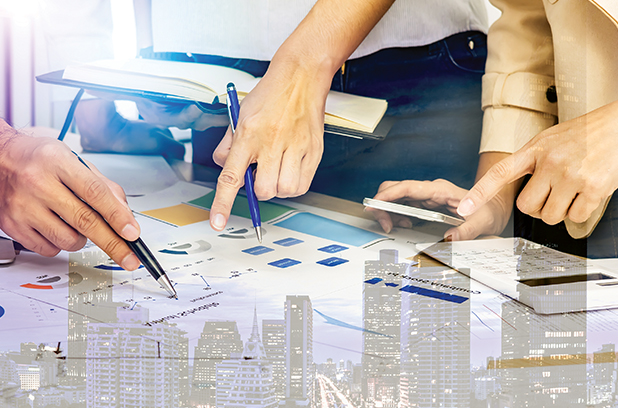 Over the past year, supply chain risk management has received much attention. Overreliance on some suppliers, single sourcing and globalization were already building the risk recipe when the last ingredient, the coronavirus (COVID-19) pandemic, became the salt that intensified the flavor.
One of the first steps to manage risks across a supply chain is prequalifying suppliers. It is an exercise that changes the way a company's operations and suppliers work together. For companies implementing new supplier prequalification programs, a change-management approach is important.
These eight best practices can aid in setting up a successful program.
Build the why. A clear understanding of the problem you are trying to solve — whether it's risk reduction, sustainability improvements or another issue — is a key imperative when rolling out a new corporate initiative. Your organization and suppliers must understand the reason behind the change: What hasn't worked, the risks you both face, and why the status quo is no longer an option.
Identify an executive sponsor. Change is a cross-functional phenomenon; however, leadership is required to steward it. Identifying an executive sponsor early on will add legitimacy to the program and ensure that it does not die among a seemingly endless list of priorities. The executive sponsor's role is to communicate the top-down importance of the program and commit the business to its success.
Build a cross-functional team. It's been said: If you want to go fast, go alone, and if you want to go farther, go together. No matter how strong the executive sponsor is, it is critical to involve operations in the rollout plans and implementation. Operations staff will be the front line that enforces the new business process. They have day-to-day interaction with suppliers and will be the first ones to receive and answer supplier inquiries. Involving this cross-functional team early in the process will avoid your prequalification program becoming another corporate initiative that never goes far.
Include some of your strategic suppliers. To build on the previous saying, it takes a village, and your suppliers are a key part of it. Involve strategic suppliers in the planning stage to obtain their perspectives and ensure their concerns are considered and addressed. It makes the program stronger, and it sends a message to key portions of your supply chain that (1) prequalification is a collaborative process and (2) you are treating them as partners. Their involvement will be important to the program's success.
Find the right technology or prequalification partner. The days of storing supplier data in a cabinet or spreadsheet are long gone. Companies realize that following up with suppliers to collect prequalification data — and verifying, archiving and monitoring it on an ongoing basis — is an administrative burden that is not the best use of procurement's time and resources. Leveraging the right technology will allow you to (1) automate parts of the process, (2) make results visible across the organization and (3) integrate suppliers with your ERP system. Some technology can even link contractor employee-level qualifications to the gate, ensuring that only workers who meet key training requirements come through.
However, such tools are not enough. It's critical to find the right partner to provide the technology, one that works with suppliers as an extension of your team to help them navigate the process and handle follow-up data collection and verification. This is a function that cannot be underestimated. How a partner supports suppliers is as important as a company's technology or footprint in its industry and region.
Communicate effectively with your suppliers. As you roll out the program, have direct conversations with suppliers. While it's difficult to hold large town-hall meetings in today's pandemic environment, virtual events and one-on-one conversations go a long way to convey the importance, the whys and expected results. Suppliers will appreciate such efforts.
Set smart goals. It takes time to build a fully functioning program. Staggering the objectives and setting up realistic deadlines will allow everyone to ease into it and celebrate small wins. Focus first on participation, then on compliance with the most critical components. An overambitious program can undercut an organization's ability to engage its suppliers — and likely will not last long.
Acknowledge change as a sign of maturity. As you go through the process, you may realize that some of your prequalification criteria need to be tweaked. This is a sign that your program is gaining maturity. Embrace this process at the six-month or one-year mark and adapt as needed. Some requirements may be revised and others added. Undergoing such a process shows your commitment to making the program effective and allowing it to evolve over time.
Supplier prequalification sets the tone for supplier relationships; it sets the rules of engagement that convey your risk-mitigation position to suppliers. Prequalification is a major change that affects your business and its suppliers. Therefore, it is important to plan and execute a program rollout strategically.
While change is disruptive, following these steps will help you ensure that supplier prequalification leads to improvements in supplier relationships — and your company.