Inside Supply Management Magazine
Managing the Madness
October 16, 2017
The procurement and logistics professionals for the NCAA men's basketball tournament and Final Four make up the team behind the brackets.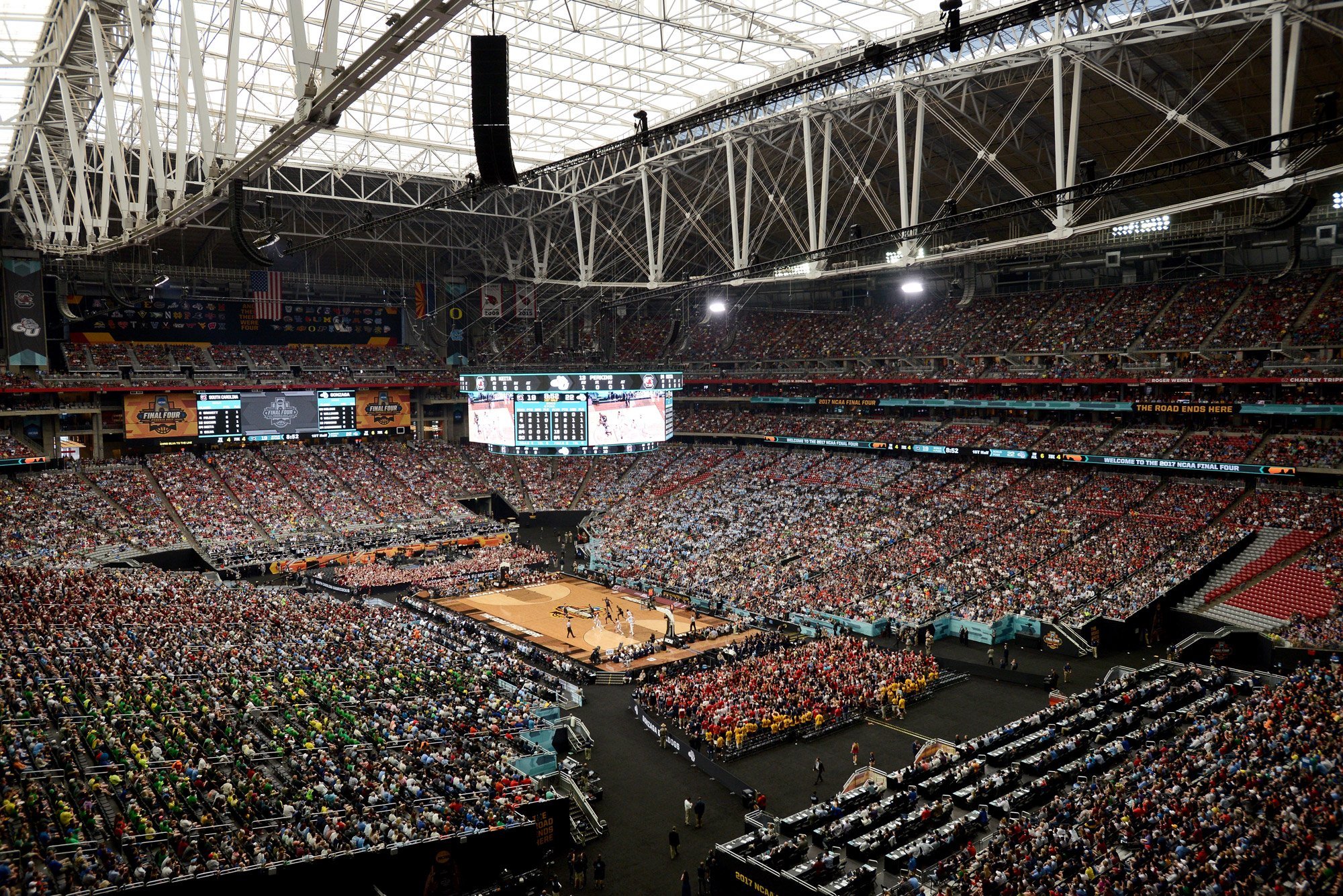 As Gordon Hayward's half-court shot approached the basket in the 2010 National Collegiate Athletic Association (NCAA) Division I men's basketball championship game, L.J. Wright's thoughts on the implications of the frantic finish unfolding before him had nothing to do with sport.
If Hayward's prayer at the final buzzer was answered, small-school underdog Butler University would win the national title with a stunning upset of Duke University, one of college basketball's most successful programs. What's more, the game was at Lucas Oil Stadium in Indianapolis, just miles from the Butler campus. As the ball descended, the 71,000 in attendance and millions watching on television braced for one of the most thrilling finishes in the history of college athletics.
However, as director of the men's basketball championship for the NCAA, Wright had no time for such contemplation from his courtside seat. "I was probably one of the few in the building thinking, 'Oh my gosh, if this shot goes in, I've got a real problem,' " Wright says. "We may have a lot of elated fans to try and control." The shot hit the backboard and bounced off the rim, giving Duke a 61-59 victory and avoiding the safety-risk scenario Wright feared — fans rushing the floor.
Welcome to the world of sporting-event procurement and logistics, where practitioners are responsible for the safety of competitors and tens of thousands of attendees, and staging has taken on presidential campaign-level importance. Here, there's no time for supply chain delays, and the product is a memorable fan experience — whether the game itself is a classic or dud.
That's especially true with the NCAA basketball tournament and its culminating Final Four, which have long been branded "March Madness." Behind the scenes, planners and coordinators face situations that, without effective supply management, could get more frenzied and chaotic than any of the bracket-busting action on the court.
"Our end user is the fan," says Wright, who is in his 15th year with the NCAA. "You still have to please customers, whether you're making something on an assembly line or a product you're creating to put in front of them for two or three hours. You try to come up with the best, most user-friendly experience, so the fan will want to buy your product again or come back to the game. And that can be a little difficult, because you can't shape the game on the court."
More Than Basketball
The NCAA men's basketball tournament has become one of the highest-profile events in sports, as well as one of the most smoothly-run. It needs to be, given the event's importance to the Indianapolis-based NCAA as its only significant revenue stream, generating almost US$1 billion in 2016. Over the years, satisfying the NCAA's budgetary needs and the big-event appetite of basketball fans has increased the size of the Final Four's stage and spectacle. "It's become such a massive beast," Wright says.
The game that most elevated the NCAA tournament in the American sports consciousness is the 1979 national championship headlined by basketball legends Earvin "Magic" Johnson of Michigan State University and Larry Bird of Indiana State University. That contest took place in a 15,000-seat arena on the campus of the University of Utah in Salt Lake City. Venues for the Final Four — which consists of two semifinal games on Saturday, and the championship on Monday — are no longer so modest.
Since 1997, the Final Four has been held exclusively in metropolitan-area domed stadiums. This year's event was at University of Phoenix Stadium in Glendale, Arizona; the attendance of 76,168 for the University of North Carolina's 71-65 victory against Gonzaga University was the second-biggest in history for a championship game. Also, the Final Four menu is no longer limited to three basketball games; the schedule includes such events as tailgate parties, concerts and a fan festival.
"I think it's indicative of our society and these major events; they are destinations that people are not satisfied with just having basketball games," says Doug Hall, president and CEO of the local organizing committee for the 2016 Final Four in Houston. "The additional events provide an opportunity for a lot more people to participate than just the games themselves. But they're more challenging and logistically cumbersome to plan."
For Wright and the 13-member staff that runs the Division I men's basketball tournament, it's a full-time job. Not long after arriving home from Arizona, Wright planned trips to future Final Four cities San Antonio (2018) and Minneapolis (2019), where his itinerary included meetings with government and law-enforcement officials to review temporary-structure codes and discuss plans for security scenarios that, he says, "you hope never happen." But the staff must raise its game most in March, when — in addition to overseeing the NCAA tournament's early rounds and regionals — it supervises preparations at the Final Four site.
How does Wright describe a typical day during March Madness? "You deal with everything," he says. "A weather event — a storm is coming and you need to determine if you need to open the gates early or perhaps even keep people in their seats. Or the teams are on their way, but there's a traffic jam. There's trouble getting a bus of VIPs to the stadium, or the musical act at the pregame tailgate isn't on time. The food didn't show up at the cheerleader squads' dressing area. The ticket scanners in an area of the stadium aren't working. You know someone is going to forget their credential. It goes on and on and on."
And that's just on a game day.
Scouting the Suppliers
Some tasks for the Final Four are handled by local suppliers, and Hall says his committee helped facilitate about 30 contracts between Houston-area organizations and the NCAA in 2016. The Houston committee strived to tap women- and minority-owned suppliers; those organizations provided such services as transportation, signage and videography for the Final Four.
However, for its biggest showcase, the NCAA relies on a roster of trusted legacy suppliers each year. They source such necessities as the custom Final Four court, the seating and organization to convert a football stadium into a basketball venue, and audio services so sophisticated that noises like
sneaker squeaks and net swishes are piped into the facility's sound system, enabling a courtside experience for the ears, no matter where one is sitting.
One of the NCAA's most vital relationships is with Populous, the Kansas City-based facility-design, architecture and event-planning giant that has helped coordinate 10 Final Fours, including the last seven. Populous has designed 13 current National Football League (NFL) stadiums, including NRG Stadium in Houston and University of Phoenix Stadium, sites of the last two Final Fours. While planning an event in a stadium the organization designed doesn't hurt the process, says Marc Klein, Populous associate principal and senior event manager, having "schedule-driven" suppliers is most important.
"Our end user is the fan. You still have to please customers, whether you're making something on an assembly line or a product you're creating to put in front of them for two or three hours."
— L.J. WRIGHT
National Collegiate Athletic Association (NCAA)
In sports-event planning, timeliness and quality always trump cost, says Klein, who is based in Denver. "I tell suppliers to be honest with me because we can't put up anything, even a piece of fencing, that looks bad or is low quality," he says. "We don't have time for do-overs. … So, everything is set up like a military-level operation. It's not driven by low-cost parameters, it's driven by the most reliability and quality of goods that will meet the deliverable schedule we laid out."
Local suppliers usually provide golf carts, which can result in a sourcing squeeze, Wright says. Availability is limited by Final Four policy, which states that golf carts at the game venue must be electric, not gas. In 2016, the Final Four had competition for carts from the Shell Houston Open golf tournament, held the same weekend. And this year, the NCAA tournament's TV partners, CBS and Turner Sports, determined at the last minute that they needed more carts.
"We sent an RFP out to try to get the best deal, and the golf cart supplier we awarded the bid to fulfilled the order," Wright said. "When more were needed, we reached out to that company. But we had tapped out its resources. We had to find another source for additional golf carts, and doing that is not always easy."
Sudden change orders are not unusual, Klein says, and he stresses to suppliers that they must be flexible. In fact, he adds, suppliers that regularly work with Populous know to have contingencies for extra equipment or inventory in case circumstances change. And suppliers unable to meet those timeliness and flexibility demands — as sometimes happens in sports — get cut. The NCAA cannot announce that the Final Four is being delayed a week because of a supply chain breakdown.
"It's a very nontraditional schedule that we have to deal with," Klein says. "It's important for suppliers to understand that when you get on-site, things change, and our suppliers need to have the mindset that they will be ready to turn on a dime to meet our requirements."
A Practitioner's Payoff
During the 2017 Final Four games at University of Phoenix Stadium, one unexpected issue arose, Wright says. With the event held west of San Antonio for the first time since 1995, organizers had to adjust to games being played before dusk. On Saturday, light from the setting sun passed through stadium windows, getting in the eyes of some spectators, Wright says. The windows were covered in time for Monday's championship game.
Bryan Ness, a senior associate and event architect at Populous, says on-site change orders at events have been streamlined with the help of an online project-management tool called Smartsheet that enables an entire site team and its suppliers to work from the same database.
A Final Four site manager can receive a change request for, say, window coverings, signage or additional equipment. The manager can alert a supplier while submitting the change request to the NCAA for budget approval, usually receiving a response in minutes — providing a real-time feedback loop, minimal interruption to the construction process and documentation for post-event accounting.
"The whole plan comes together, instead of being on a spreadsheet, a computer-aided design (CAD) drawing and an order form — all separate elements," says Ness, who is based in Denver. "Now, everything is driven from one central source of data, so we can ensure consistency and accuracy in the event plan."
In 2016, Houston organizers had to reroute some traffic to the stadium on Saturday after a downtown car accident resulted in a power outage, as well as coordinate extra security after then-Vice President Joe Biden and former President George H.W. Bush chose to attend. However, the Final Four went off without a major hitch, and even the championship game exceeded expectations, coming down to a last-second shot. Unlike in 2010, that shot went in at the buzzer, giving Villanova University a victory against North Carolina.
For a Final Four event coordinator, the performance criteria have nothing to do with what happens on the court — though an exciting game is certainly gravy. Wright has done his job well, he says, "when nobody notices I'm there." For those in sporting-event procurement and logistics, the payoff comes when months of planning and organizing has come to fruition, the stadium lights go off and everyone heads home.
"Nothing ever goes 100 percent the way you want it to, but you try to keep the things that don't largely out of sight and out of mind," Hall says. "I was on the local committee for the 2011 Final Four (in Houston), and we had a stinker of a (championship) game, but the event itself was still great. … What happens in the games, you can't control. But when it comes to the event, do your homework and prepare for every contingency, and you'll be in good shape."
Go, Flight, Win: Tales of Tournament Travel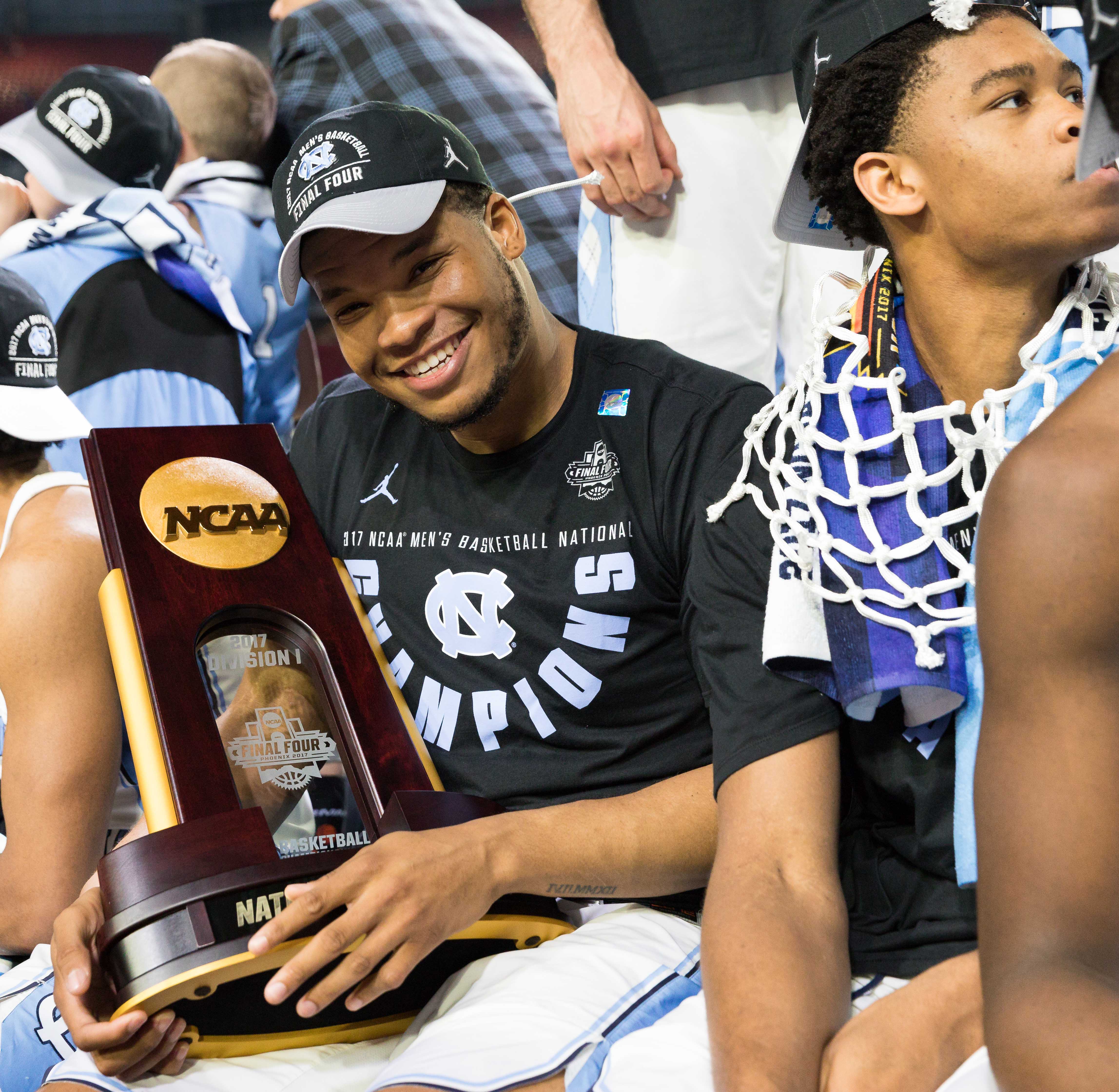 In 1978, Indiana University Held Court at the Final Four