The Lure of Remote Working from Romania
August 14, 2023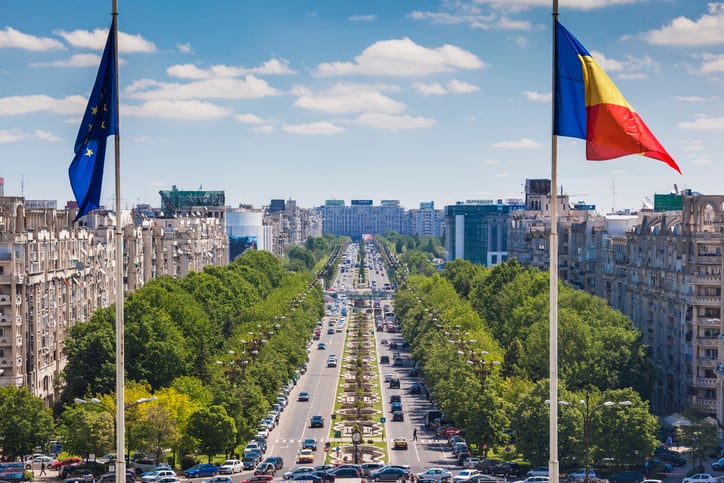 Tired of remote working from home? If you're thinking of relocating, a new study from digital nomad visa expert Nomad Capitalist has ranked European capital cities according to accessibility, affordability, logistics and longevity for U.S. workers. The winner: Bucharest, Romania.
Among the reasons:
A reasonable flight cost to the U.S., with the average ticket US$544 at the time of the study, versus $1,031 from Rome
A visa approval rate of 93 percent
Numerous co-working spaces in the city center and good broadband speeds
A more affordable destination than many other cities.
One drawback: Less than a third of Bucharest's population is fluent in English. Perhaps an extracurricular activity could be learning Romanian.
According to the study, Copenhagen, Denmark, ranked second and Dublin, Ireland, third. Paris came in 26th, and Monaco ranked last.
Back and Forth on Warehouse Labor
Warehouse businesses are still facing employment challenges.
According to Instawork's State of Warehouse Labor report, warehouse companies, distribution centers and third-party logistics providers expected such issues to be ironed out by 2023. But the situation has not yet returned to normal.
The on-demand staffing platform company's chief economist, Daniel Altman, issued a mid-year report, noting that that some companies likely hired too many workers in late 2021 and early 2022 due to high inventory levels. Companies are now experiencing slower supply chain activity, and warehousing and storage employment has fallen by about 3 percent — 60,000 jobs — since peaking in June 2022.
However, the labor situation may turn around due to a big back-to-school shopping season and upcoming winter holidays, Altman says.
Other trends:
Flexible labor is becoming a popular strategy for warehouse companies managing changing short-term demand. Use of flexible workers is expected to rise due to an expected increase in demand, though it could be tempered by additional U.S. interest rate increases.
"Hourly pay rates for warehouse shifts on the Instawork platform have been generally stable due to a huge increase in labor supply, with small increases for higher-skill roles," according to a press release.
Don't Forget Your Customers
For the last few years, meeting customer needs has been at the heart of supply management strategy. But a recent study by Stamford, Connecticut-based management consultant Gartner found that many supply chain leaders don't fully account for those customers when it comes to digitalization.
A survey of 380 supply management leaders found they don't realize the "transformative potential" that a digital twin of the customer (DToC) can have. Gartner's definition of a digital twin is "a nascent technology that can revolutionize demand forecasting accuracy, vastly improve customer experience and serve as a critical input to enhance the use of AI/ML (artificial intelligence/machine learning) tools."
In fact, only about a quarter (27 percent) plan to found to incorporate a DToC as part of their digital strategy. Six in 10, however, have started a digital twin pilot.
"Supply chain leaders understand the importance of the customer in their physical supply chains, but most have not yet translated this lesson to the digital realm," Beth Coppinger, senior director analyst in Gartner's Supply Chain Practice said in a press release. "The opportunity for transformational benefits from a digital twin of the customer far exceeds the potential that most supply chain leaders see today. A digital supply chain twin that includes a digital twin of the customer can account for changing customer behaviors under a variety of conditions and support the growth plans of the organization."
Survey respondents said the top five organizational benefits of a DToC (ranked by order) are improved demand forecast accuracy, improved supply chain agility and responsiveness, improved customer experience, improve ability to mitigate risk, and reduced total cost to serve. Barriers to implementation are a lack of digitalization skills, concerns about customer trust and data privacy regulations.
(Photo credit: Getty Images/Walter Bibkow)