Socioeconomic and Supply Constraints Force Housing Transformation
August 29, 2023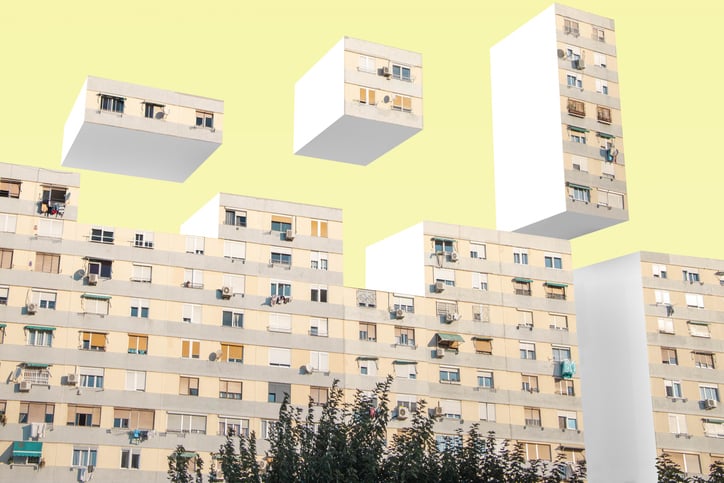 In housing, controlling supply, demand and affordability has grown more complex. The recent escalation of inflation with the current trajectory of residential real estate illustrates a looming housing crisis.
According to a forecast by the World Bank, a global housing shortage will impact 1.6 billion people by 2025. Other findings indicate nearly 3 billion people will need access to adequate housing by 2030. To meet that need, 96,000 new affordable homes must be built daily.
Shortages of land, materials and construction labor have exacerbated the problem. Amid rising interest rates and more restrictive lending guidelines, housing is a fleeting resource for many. A Phoenix-based startup believes its modular homes can be a big part of the solution.
Cost Prohibitive
According to global real estate and investment consultancy CBRE Group, construction costs are expected to rise by 5.4 percent this year. Estimates to build an average home from scratch in the U.S. top US$460,000 — which does not include the cost of land. Materials make up half the costs of new construction; by lowering the material footprint, costs can be reduced.
For years, lumber has served as framing for residential structures, steel for commercial buildings. But times are changing. Nasdaq reported lumber prices down from their July 2023 peak, currently at $525 per thousand-foot board, though some analysts forecast a price hike due to tightening supply.
But weighing the value of steel compared to lumber must include accessibility, durability and sustainability as each carries its own impact to supply chains and the end user.
When the pandemic shut down the housing industry in 2020, many homebuilders sat on the sidelines with perspective buyers, waiting for a return to normal. The wait was excruciating for Bob Worsley, former Arizona senator, entrepreneur, SkyMall founder and author, who perceived the housing dilemma as another solutions-based opportunity.
Smart from the Ground Up
Worsley identified key sticking points that proved contentious for both builders, buyers and tenants. "Design, timelines for delivery, costs, sustainability drivers and value had to be reconfigured to meet the demands of today," says David Monson.
Worsley sought the expertise of a friend, Stephen D. James, renowned designer of eco-friendly master planned communities and together, they built ZenniHome. The crux of the mission, says Monson, the company's vice president design and marketing, was to create an automated housing model that maximizes square footage capacity, with an eco-friendly footprint. "By using transformative architecture, leading technologies, automation and robotic furnishings, quality and affordability come together," he says.
After various iterations and a $10 million investment, they arrived at a condensed stackable structural footprint with environmentally prioritized features. The patented modular manufactured housing units, factory built on an assembly line, are ideal for standalone ownership and commercial applications. Potential uses include retirement communities, nursing homes, disaster zones, workforce homes, multifamily, military, student residences and urban-centered affordable housing.
The product conforms to or exceeds U.S. and international building standards and codes, Monson says: "The homes are built with a steel chassis, which can stack five-high. Each unit comes in two halves, each eight-foot wide and easily transported via truck, rail or boat."
The housing structure is dropped onto a concrete foundation by crane. As an alternative, a buyer can opt for helical piers drilled deep into the ground, removing the need for time-curing required of a concrete foundation pour. Helical piers are foundation support systems made of steel shafts and spiral-shaped blades.
A Sustainable and Swift Build
The company initially considered sourcing overseas, but a cost analysis determined onshoring is more cost-effective. ZenniHome materials are sourced in America and the Navajo Nation Reservation. The completed product is mainly steel, scrap or recycled as much as possible. The only wood in a ZenniHome is in the cabinets. The lack of wood construction removes the need for a termite pre-treatment, required in traditional housing construction. Exterior surfaces and decking are synthetic, formulated from metal.
With a short supply of housing and challenges in securing raw materials for new construction (and the unforeseen delays that can develop), reducing the build out life cycle from start to completion is essential to closing the housing gap.
The traditional construction process often entails submitting floorplans and associated permits for approvals with city and county agencies — associated wait times can be 18 months. Once ZenniHome is ready to construct a unit, Monson says, "buyer(s) are provided with the county and city permitting process and approval requirements. Once the structure is completed at the factory, delivery happens in a matter of days. From permit process start to unit installation, expect a 120- to 180-day turnaround."
A drop and go housing model, a ZenniHome allows owners flexibility, Monson adds. Should a desired use or location require a change, the structures can be removed, replanted and repurposed — generating a new circular housing transformation and economy.
(Image credit: Getty Images/Artur Debat)