Canon Leverages AI-powered Automation with UiPath to save 6,000 hours
August 08, 2023
Sponsored Content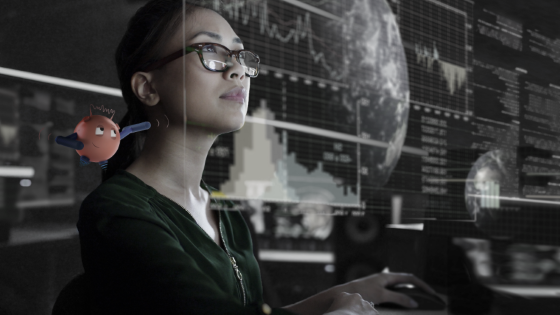 Canon USA's finance department struggled to receive and process as many as 5,000 supplier invoices a month, most of them filled with a complex matrix of information like date ranges, machine serial numbers, meter readings, fuel fees and other charges. Many were paper documents — and much of the processing involved relatively small dollar amounts — sometimes less than US$150.
"Four full-time employees were dedicated to processing the paperwork, and sometimes there were human errors," says Thomas Earvolino, director of financial systems for Canon USA. "We had a basic RPA workflow in place, but it relied on regular expression (regex) models that were rigid, hard to maintain, and had little or no learning capabilities or flexibility when it came time to adding new vendors. The processed invoices had a lot of exceptions, which required interventions by our employees. It was mundane but essential work. At best, the automation delivered 35 percent to 40 percent accuracy."
Accelerating Invoice Processing with AI
In looking for a faster, and greener solution, Canon USA talked to artificial intelligence (AI)-powered automation specialists, learning four trends surrounding AI that are shaping the future of manufacturing. The company quickly realized the value of AI and UiPath's Document Understanding could bring in enabling it to read and process everyday contracts and invoices while allowing for exceptions. The combination became an ideal path to increasing productivity and mitigating the risk of human error.
UiPath and Greenlight Consulting "had a clear understanding of our challenges and goals," Earvolino says. "Within four months, we had a working AI-powered automation model for processing documents that was ready for production."
Canon USA's mission was to replace the regex-based extraction with customized machine learning (ML) models for invoice processing. To help handle exceptions promptly, the UiPath Action Center was used. The robot was programmed to manage all Oracle 11i SAP screens, including popups, which, in the older system, prevent seamless end-to-end processing. Processed invoices were sent to an Oracle 11i system.
Making Improvements
Earvolino says UiPath Document Understanding has delivered dramatic improvements to his department's invoice processing operations.
"In less than nine months, we processed 40,000 invoices — about 4,500 each month. Our initial goad was processing 75 percent without human intervention, but we achieved about 90 percent straight-through processing."
Thomas Earvolino, Director of Financial Systems, Canon USA
The more efficient and exact processing delivered by Document Understanding's AI capabilities allowed Canon USA to repurpose staff to other value-added activities.
Earvolino says occasionally during busy periods, the department has to assign existing staff to handle the huge workloads. But in general, far less human intervention has been needed than with the legacy system. Employees using UiPath Action Center typically need just one minute or less to fix invoice issues.
"We estimate that we're saving about 6,000 hours annually in employee time through the elimination of manual interventions," Earvolino says. "We also had a three-to-four-month backlog of invoices prior to this solution. That backlog was eliminated. It's a heavy weight lifted off our shoulders. We were able to do more than we thought was possible in such a short time frame."
Another key feature of UiPath Document Understanding is that AI can keep learning as it processes more and more data. However, when significant changes affect the ML modeling — for example, most suppliers now add fuel surcharges in the wake of high gas and diesel prices — Canon USA can adjust ML models to accommodate the new information.
"UiPath Document Understanding is very scalable and is an immense help in increasing efficiency, improving the accuracy of invoice handling, and putting employees to work on more value-added tasks."
Thomas Earvolino, Director of Financial Systems, Canon USA
Reshaping Manufacturing and Supply Management
To thrive in the future, manufacturing and supply chain organizations must transform processes and lean into AI, generative AI and automation. Companies — like Canon USA — can lean on eight key technology clusters that form a toolkit for manufacturing and supply chain executives to respond in the short, medium and long term.
As Canon USA continues its journey, the company is turning to AI-powered automation.
"I am impressed with the efficiency and accuracy AI has brought to our operations. It's clear that the power of AI has enabled us to streamline our processes, freeing up time and resources for other critical tasks. Looking forward, we plan to expand our use of AI to further optimize our workflows and enhance our overall business performance."
Thomas Earvolino, Director of Financial Systems, Canon USA