What Prime Day Tells the Supply Chain About Peak 2023
July 24, 2023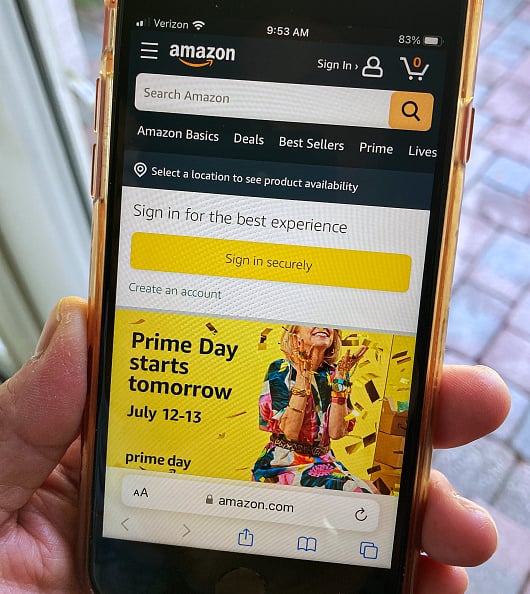 If Amazon Prime Day is any indication, Peak 2023 will be a wild ride.
Early predictions have many guessing if this peak season's volumes will be soft, flat or higher than those of 2022. But the sales results from the week of July 11 indicate that predictions of a holiday softening likely won't come true.
Meeting Customers' Expectations
Prior to the Prime Day event on July 11-12, there was a lot of doubt about how consumers would respond to higher interest rates and an uncertain economy. Would they cut spending? Would they stay away from high-cost items like electronics? Prime Day numbers indicated no on both counts.
In fact, Prime Day attracted an estimated 150 million shoppers — an increase of 10 percent from the previous year. And electronics were one of the most popular purchases. If people were comfortable spending on Prime Day, then it's likely that trend will carry through to peak season (commonly called Peak or Holiday Peak in the logistics industry) and we can expect an increase year-over-year.
Supply management organizations should measure the impact of Prime Day during the aftermath. They should evaluate data from this period to assess their operations and resources, as well as those of their partners, to perform a virtual stress test for their supply chains.
Companies also must ensure they have the ability to meet customer expectations. They need to plan in advance and determine if they can handle a surge in demand — and what it foretells about holiday staffing needs. This year's event is estimated to have created around 100,000 temporary jobs in the U.S.; what does that say about staffing for Peak when so many in the supply chain are already operating with fewer workers than they need?
Don't Forget E-Commerce
Retail store replenishment for peak season generally occurs in August, September and October. Trends show some holiday merchandise is arriving sooner this year — international shipments are hitting the U.S. earlier as retailers (1) attempt to mitigate potential risk caused by port delays and other supply challenges and (2) manage anticipated higher sales volumes.
Retail stores are only one piece of the holiday puzzle. According to Statista, U.S. retail e-commerce sales are forecast to reach US$1.1 trillion this year, continuing an upward climb. And according to a Forbes Advisor article, online purchases are expected to be 20.8 percent of retail sales this year, making a dramatic impact on the supply chain.
Prime Day data suggests other challenges for the upcoming holiday season: There was a significant increase year-over-year in higher cost items, which typically are bigger and bulkier. That means those in the supply chain will need more delivery vehicles, warehouse space and workers, both to drive and staff warehouses.
It's critical to start planning now for what could be an especially challenging holiday season. Watch what happens in the next few weeks — this will be a good indicator of potential breaking points that need to be strengthened. Through September, there will be key indicators of how international shipments will fare. Pay attention to bottlenecks. However, don't wait for that information before putting your plan in place.
In addition, secure resources and align with partners, and fine-tune the plan when additional visibility becomes available. Develop contingencies for unforeseen challenges like weather delays and labor strikes.
Every year's Peak is a test for the supply chain, but I predict that this year's holiday season will be particularly critical for those in logistics. Those that can't meet their customers' expectations risk losing major accounts — which could be the difference between long-term success or failure.
(Photo credit: SOPA Images via Getty Images)