Sustainability Expected to Be Increased Component of Parcel Deliveries
July 11, 2023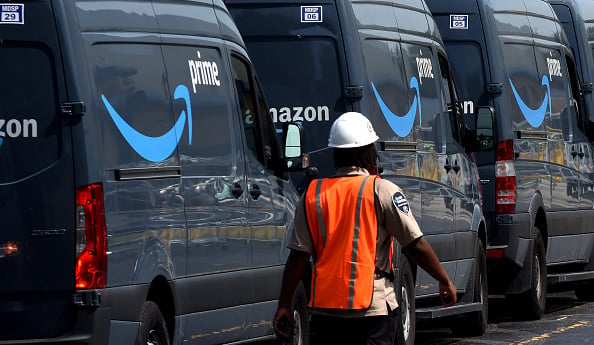 Did you get up early to get Amazon's Prime Day deals? Or take advantage of the many other cyber deals being offered right now by other retailers? Since all those goods will have to be delivered, were sustainable delivery practices part of your consideration and decision?
A recent study by Canadian logistics solutions provider Descartes Systems Group found that that 60 percent of consumers are quite or very interested in environmentally friendly delivery practices. Still, only 43 percent of respondents to the 2023 Home Delivery Sustainability Report: Consumers Expect More! survey say retailers are currently doing a good job in that area. That's up 5 percentage points from the 2022 survey.
"Compared to our 2022 study, consumers are much more interested in the environmental delivery practices of retailers," Chris Jones, executive vice president, industry at Descartes, said in a press release. "They're influenced by these factors when making purchasing decisions and willing to take eco-friendly home delivery options, which are often also lower cost delivery methods for retailers."
Forty-one percent of respondents say they regularly based buying decisions on the product or company's environmental impact, the study also found.
The most desired environmentally friendly delivery methods, according to respondents, were (1) 100-percent carbon neutral delivery services (60 percent), combining all the consumer's orders over a period into a single delivery at the end of the week (59 percent), having the seller recommend the most environmentally friendly delivery option, like green delivery slots (56 percent) and combining all the consumer's orders over a period into a single delivery when there are multiple deliveries in the area (55 percent).
Other choices: pick up at store (53 percent), drop box at a central location (49 percent), having the seller rate the environmental impact of all delivery options (47 percent) and slowing down deliveries to make them more environmentally friendly (46 percent). Paying more for an environmentally friendly delivery was the least viable, according to respondents; only 26 percent selected the option.
Other findings:
Nearly six in 10 (59 percent) responded that they are "willing to act if not satisfied with retailers' sustainable delivery efforts."
Consumers want to know retailers' carbon footprints. Nearly six in 10 expect retail companies to be able to publish a delivery's carbon footprint by 2028.
To learn about environmentally delivery options, consumers read research or hear about it from a friend (23 percent each) or find out about it from their favorite news source (18 percent) or social media (14 percent).
Electric delivery vehicles are expected to become more common, with 61 percent anticipating their use for home deliveries five years from now.
For the study, Descartes surveyed 8,000 consumers from the U.S., Canada and nine European countries.
"Retailers need to heed these important trends as they provide more ways to differentiate, grow revenue, create greater customer loyalty and reduce delivery costs," Jones said.
(Photo credit: Paul Hennessy/NurPhoto via Getty Images)