Possibilities and Pitfalls of Early AI Integration
June 13, 2023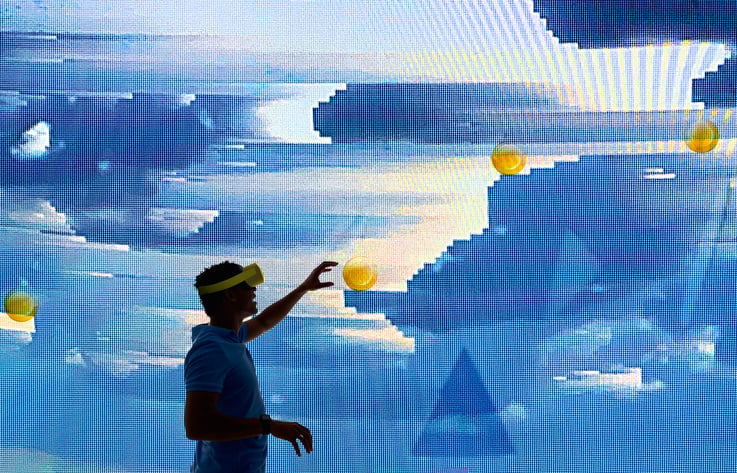 Though the technology may appear new, generative artificial intelligence (AI) has been in the works for years. Only recently has it received heightened attention — for what it can do for business and personal well-being.
However, the risks inherent in early AI integration remain the subject of discussion for many professionals, due to concerns over communications running out-of-control.
Using AI is not an end-all-be-all choice, said Chelsea Mirkin, Cision Insights senior vice president — head of global analysis, during "AI and The Future of Comms Teams," a recent webinar. "We're hearing a lot of optimism about creativity and making space for this technology but knowing when and when not to use it is everything," she said. "We need to point the AI to the right data points and use the content to tell the right story, while ensuring accuracy."
Participation Is Key to Progression
The success of the AI content platform is directly related to the amount of people who participate in building its substance, by providing reliable, verifiable, accurate and factual information. For companies, ignoring the push for generative AI equates to driving the business in reverse, according to the webinar's panelists.
However, an "all-hands-on-deck" philosophy comes with a caveat. "We have to take a responsible, ethical approach in how we use AI," said Antony Cousins, director of AI strategy for Cision, as "it will affect the breadth and magnitude of regulation to come."
Joseph Rhoton, senior director strategy for Cision, stated that AI can offer operational gains, which while perhaps "not be as sexy" as ChatGPT, could make better use of time. "The ROI on AI is only about 1.3 percent now, but this is the early stage of innovation" and adoption, he said. To best deploy AI, Rhoton suggested prioritizing use where applicable, adding that "for anyone with proprietary data, a beneficial focus would be to consider using AI to enhance performance."
Identify Company-Specific AI Benefits
However, for some organizations, pinpointing where to begin AI integration can feel like a needle-in-a-haystack endeavor. Cousins said to experience the best of the technology, reassess content gathering practices from the bottom-up and then look at how to integrate AI. "Getting an edge on your competition for communication wins lies in the quality and quantity of the content," he said.
Brandwatch senior solutions strategist Alistair Wheate, another panelist, said that to untangle the AI narrative, organizations should seek the best aggregate view. "Finding the truth in content is tied to their reliable primary information sources or evident in a company's messaging."
Generative AI enables users the ability to access more data and faster, but thinking that there are advantages in producing more content is a misconception, stated Rhoton. Instead, "maximize the impact of your content by creating better quality long form pieces and long form videos," he said. "Use ChatGPT to repurpose those stories, highlighting different aspects, much like an investigative journalist would do."
He said utilizing generative AI to create robust content campaigns is a stronger and more sustainable approach compared to one-off projects that generate little impact and ROI, adding that engagement is more important than awareness metrics.
Mitigate AI Disruption Well in Advance
As with anything, learning engages growth, often through mistakes made. The same is true with AI. Cousins noted that U.S. businesses will soon be immersed in an onslaught of misleading data. "Every election cycle increases the amount of misinformation. Now, with generative AI, it's going to get worse as its impact will be far-reaching and can affect the stock market," he said.
Misrepresentation or defamatory content campaigns are a public relations crisis that will continue to spiral from negative content, creating a snowball effect, Wheate said. "The question remains whether it will adversely affect the ChatGPT response. We just don't know that yet," he said, citing escalating political conditions and associated media risks as reasons to support early AI integration. "Now is the time to fill your brand with strong, compelling content."
Cousins suggested businesses have ready-to-implement debunking scripts to buffer the impact of brand reputation risks. Moreover, he said AI can help identify preeminent negative online content allowing for quick corporate response before an unsavory public relations event becomes an issue.
"We need to consider what AI will think about a company's brand and business. To that end, content will need to align with brand integrity," said Wheate. A business's story will be predicated on the information generative AI has access to, he said. "We need to feed it the story well in advance. And because AI responds to the specific details of a query, the more details available, the more likely content accuracy can occur."
Content Shifts Affect Job Roles
As AI unlocks rapid data-driven communication, productivity gains support greater opportunities, Mirkin said.
Tasks — but not necessarily job roles — may be replaced by AI, said Wheate, adding that responsibilities will shift and with it required skills will change.
"Those graduating now and within the next seven or eight years have a different skill set than professional communicators and marketers of just five years ago, even at the junior level," stated Cousins. New job candidates are "already using generative AI to assist in their research, essays, dissertations and other content generation," he said. While they understand and process AI better than their career-seasoned associates, Cousins said, they still need to distinguish great content from good content.
"AI isn't going to go away. Ten years from now, it will be more prominent. Today's early AI integration will be far different than what it will look like in the future, ultimately forcing us to do more enjoyable human jobs," Wheate said.
(Image credit: Getty Images/We Are)