Today at #ISMWorld2023: Social Media Stars and Loose Ends
May 10, 2023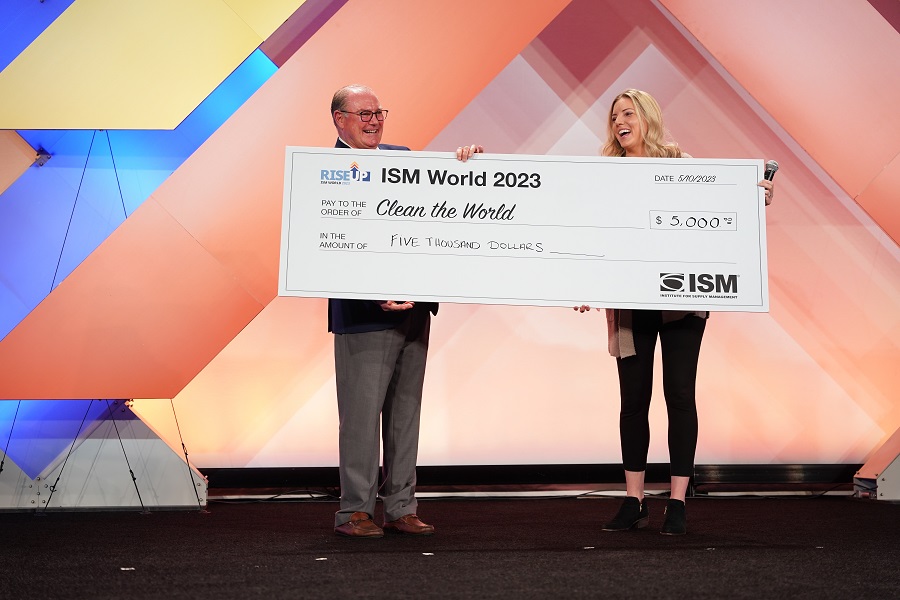 The ISM World 2023 Annual Conference concluded on Wednesday, and Inside Supply Management® traditionally turns over part of its coverage to the attendees, session presenters and exhibitors by highlighting some of the best social media posts.
LinkedIn and Twitter accounts were busy during the three days at the Gaylord Texas Resort & Convention Center in Grapevine, Texas, as participants shared their experiences and insights. Also, seeing the smiles and senses of humor among procurement professionals is always one of the best things about an Institute for Supply Management® event.
LinkedIn
Twitter
What a way to kickoff #ismworld2023! President George W. Bush discusses leadership and the current geopolitical environment with ISM CEO, Tom Derry at the Opening General Session. pic.twitter.com/8WAVsSEpaH

— Institute for Supply Management (@ism) May 8, 2023
Holman is at the 2023 ISM World Annual Conference showing off a @canoo LDV. Tomorrow they are presenting the following presentation:
Moving Forward: From EVs to Supplier Diversity, How Fleet Can Drive Your ESG Goals.$GOEV #canoo #ISMWorld2023 pic.twitter.com/EUrpOROIaq

— wheresPaunch (@wheresPaunch) May 9, 2023
ISM World 2023: Dramatic Growth Because 'the Best Talent Wins — Always' - https://t.co/opr752wTSW via @Shareaholic And B2B is in a very early stage. How often are companies
still
using
Excel
spreadsheets?

— Jen Calandra (@SwitchEnergyUHD) May 10, 2023
ISM World 2023 has begun! Our team is ready to discuss all things #procurement and #supplychain. Stop by Avetta's booth #60 to view a live demo and enter our giveaway!#ISMWorld #ISMWorld23 pic.twitter.com/MHtLTFDre5

— Avetta (@AvettaNews) May 8, 2023
Extra Points
Maastricht University in the Netherlands has officially established a dynasty in ISM's International Student Case Competition, announced on Wednesday as the winner for the third consecutive year. A team from the University of Michigan was second, and Wayne State University placed third. "All of those teams represent the future of our profession, and it is energizing to see," ISM CEO Thomas W. Derry said.
Conference attendees assembled 800 hygiene kits and raised US$5,000 for charity partner Clean the World, a nonprofit organization that collects and recycles soap and other hygiene products discarded by the hospitality industry and distributes them to people in need. The hygiene kits will be donated to the Arlington (Texas) Life Shelter.
The ISM World 2024 Annual Conference will be held at the MGM Grand Hotel & Casino in Las Vegas on April 29-May 1, Derry announced at Wednesday's Closing General Session.