The Monthly Metric at ISM World 2023: Driving Value From Data
May 30, 2023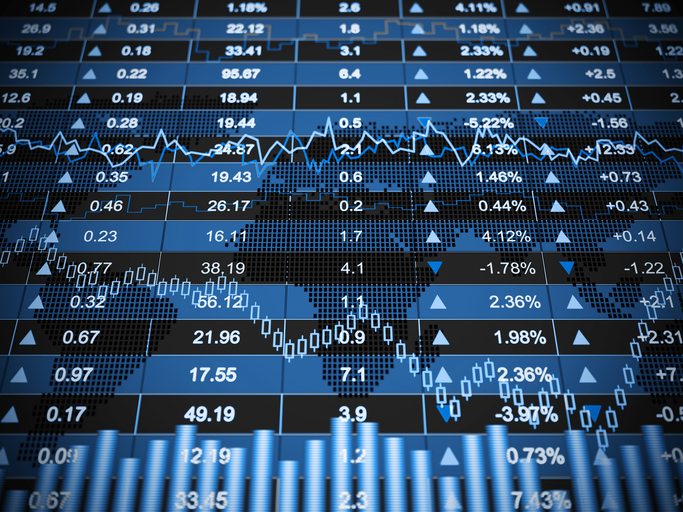 Many supply management professionals feel they have little control over their data — which is somewhat disconcerting, considering that the function is the second-biggest consumer of it (behind only finance) in most companies.
Almost half (49 percent) of surveyed supply executives said their companies were lacking in data analytics skills. If the adage that you can't manage what you can't measure is true, that limits strategic thinking and performance, according to Denis Wolowiecki, Executive Managing Director at CAPS Research, the Tempe, Arizona-based organization in strategic partnership with Institute for Supply Management® (ISM®) and Arizona State University.
"You reassert control by grabbing that information and getting some clarity around what's happening — and why," Wolowiecki said during "Top KPIs and Future Trends from CAPS Research," a session earlier this month the ISM World 2023 Annual Conference at the Gaylord Texan Resort & Convention Center in Grapevine, Texas.
A veteran consultant, Wolowiecki has seen firsthand how the use and understanding of data — especially spend — is sorely lacking even at some of the largest and most well-known companies. And as his session began, he cautioned that he might be sharing the obvious to some, but added, "I guarantee there are some of whom will come away with a new, basic understanding and go away thinking they know what they have to do next Monday morning."
The data analytics dilemma was pronounced during the coronavirus pandemic, as companied stockpiled inventory in response to supply uncertainty and lengthening lead times. Wolowiecki called such inventory measures a "brute force solution" that was driven in part by a lack of confidence in data.
One-third (34 percent) of executives expect disruptions to remain a significant risk for the next three years. Wolowiecki said companies can regain more control through improved quality of spend analytics, which helps better identify (1) where money goes, (2) the top categories and suppliers and (3) the biggest risks and opportunities. That might sound remedial, he said, but again, it's key information that's lacking at some of the biggest companies.
"I've talked to companies, and for some, it would take time to find (a list of) their top 100 suppliers," Wolowiecki said. "I don't expect them to have it memorized, but you should know your top strategic relationships and risk points. You can't make an action plan without that."
Comparing performance against other companies is critical; CAPS Research's annual Metrics of Supply Management survey provides benchmark data on spend, organizational structure, value and other dynamics. As an example, Wolowiecki said, an organization can believe it's lean based on head count, but a high amount of spend per full-time employee (FTE) can leave it susceptible to burnout — and turnover.
"You can end up leaving money on the table," Wolowiecki said. "You can pat yourself on the back for having a small staff, but you're not getting the savings of other companies because there's a high workload and empty chairs. That creates stress on the organization when you have so many vacancies to fill."
Key Takeaways
Understand all parts of a company's spend — whether managed by the procurement function or not — especially managed (not actively sourced or renegotiated every year) and addressed (actively sourced, negotiated and placed under contract annually).
Spend data should be extracted at least annually with as much detail as possible, including categorization, sole-source or critical status, annual PO count and contract status.
Harmonize duplicate suppliers. Multiple versions of a supplier name — in full, in part, as an acronym, with "incorporated" written out or abbreviated — in a ERP system can create greater inefficiencies in the ordering process.
Quote
"Once you start to identify these issues, you can now start to (develop a plan). What size are your categories? How mature are they from a contract standpoint? Do you have current contracts in place? Are you experiencing supply disruptions? Are you experiencing significant risk points in a particular category of spend or a particular supplier? … So, you can start to put some structure to this now you've got numbers, data and quantitative information. You've got a road map you get talk to your C-suite: Here's what we're doing. This is the battle plan." — Wolowiecki
To suggest a metric to be covered, email me at dzeiger@ismworld.org.
(Photo credit: Getty Images/Vertigo 3D)