ISM World 2023: Dramatic Growth Because 'the Best Talent Wins — Always'
May 09, 2023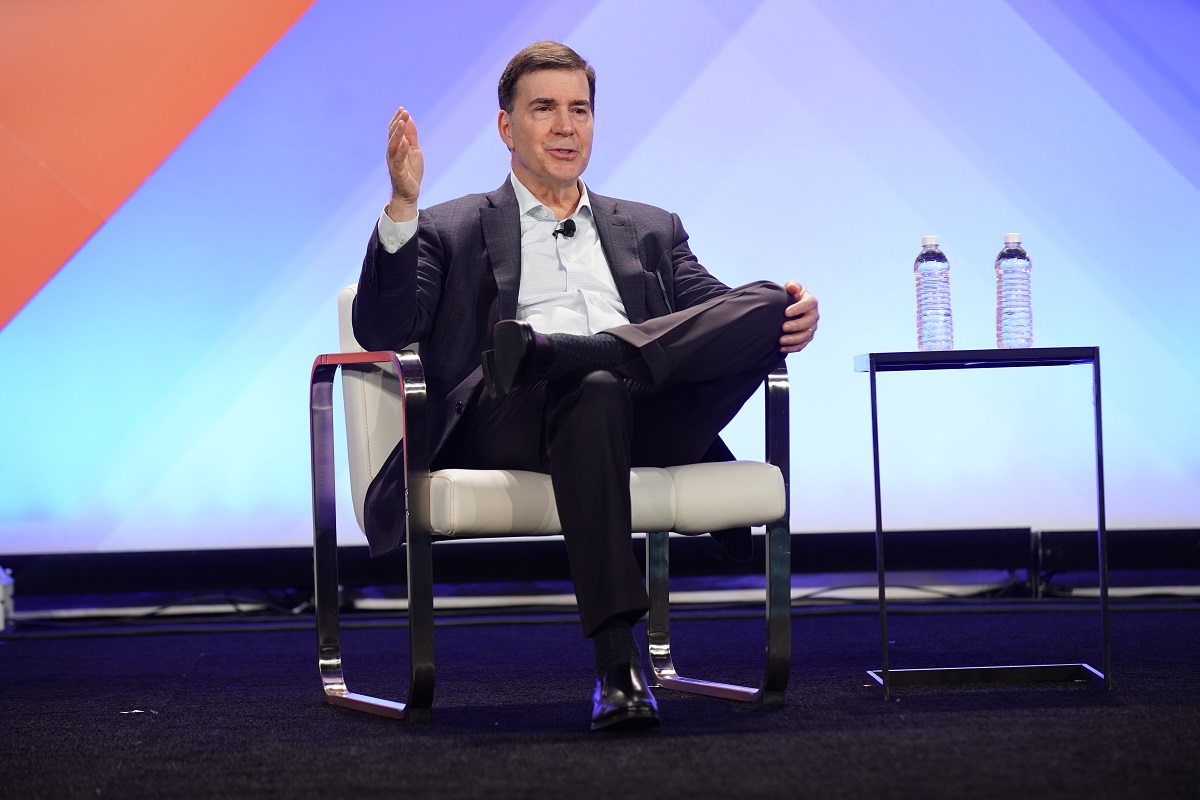 Some of best blueprints for a fast-growing company in recent years have been crafted by WESCO International.
The Pittsburgh-based electrical distribution and services company is rising fast on the Fortune 500 chart. WESCO had US$3 billion in annual revenue when going public in 2004 but generated seven times that amount last year; it has 800 locations in 53 countries.
That expansion has been people-powered, CEO John Engel said during a keynote session on Tuesday at the ISM World 2023 Annual Conference at the Gaylord Texan Resort & Convention Center in Grapevine, Texas. "The best talent wins — always," Engel said during a discussion with Institute for Supply Management CEO Thomas W. Derry. "You are only as good as the people on your team."
People and big data have fueled WESCO's rise and will be key to helping it tackle the challenges of the future, Engel said. Those include technology and digitalization — a game that's in the "early innings," he said — and sustainability efforts.
WESCO is pursuing environmental, social and governance (ESG) goals, but even for a company its size, sustainability improvements have a limited impact on the overall picture. Since supply chains account for the overwhelming share of greenhouse gas (GHG) emissions, much of WESCO's focus is on helping suppliers and customers advance their ESG initiatives.
"Even if we get our emissions to zero, that's a rounding error," he said. "The best thing we can do for the planet is to fundamentally improve the sustainability of our customers' operations and their supply chains." Sustainability, he added, "is top-down driven. Governments around the world are committed, and most boardrooms are."
If a company is not technological, it had better be at least tech-savvy, Engel said. WESCO made progress on both fronts in 2020, when in January it announced plans to acquire Anixter, a global distributor of network, security and electronics solutions. The M&A process pressed on through the start of the coronavirus pandemic, and it positioned WESCO to help transform the B2B technology landscape in the same way the B2C space has evolved.
Holding up his smartphone as an example of the B2C tech transformation, Engel said, "Think of how our daily lives have changed, the products and services we have as the 'C' in B2C. And B2B is in a very early stage. How often are companies still using (Microsoft) Excel spreadsheets? We want to lead a digital transformation for our portion of the value chain."
He added, "We're developing an array of smart X solutions: Fill in the 'X.' Smart warehouse, smart data center, smart building, smart fleet. The only way you can develop those applications and deliver value is though big data, which requires digital transformation."
Customers want three things from supply chains, Engel said: They are (1) integrity, (2) resilience and (3) sustainability. Providing that level of service in a rapidly changing world, he added, requires companies and their procurement organizations to continuously improve.
"If you're not always learning, evolving, adapting and growing, you're dying," Engel said. "We're incredibly focused on that. … Supply chain professional have an incredible opportunity to take advantage of the trends we've discussed here to impact the global supply chain in a meaningful way. Let's seize that moment."