Transformational Procurement Priorities Dictate 2023
April 26, 2023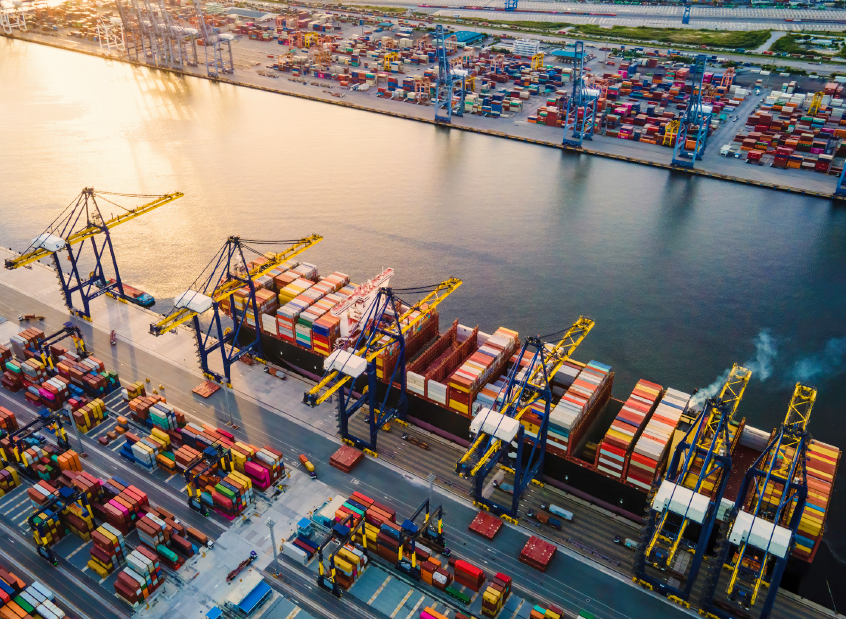 Recent shifts in sourcing, pivots in supply and demand, geopolitical factors, economic uncertainty, market volatility and inflation have forced supply chains to adjust strategies to meet nearer term needs. Some will reevaluate spend seeking new, effective ways to reduce costs while optimizing efficiencies in staffing and production.
Princeton, New Jersey-based Zycus, pioneers of cognitive procurement for more than two decades, recently partnered with Institute for Supply Management® (ISM®) to get a pulse on current business environments to better understand today's challenges and how to effectively align solutions that fulfill customer needs.
The 2023 and Beyond Digital Transformation Priorities poll asked participants, currently involved in the supply management profession, to rank:
Spend priorities and projections.
Industry realities and perceptions.
Inclinations about the near future and their impact.
Optimize Efficiency
The poll's findings were not surprising to David Quist, Zycus vice president of sales. "Most of what I've seen indicates lean procurement departments. Often, a job of nine is being done by one extremely seasoned individual who knows cognitive-enabled tools would help procurement performance," he says.
Procurement officers can facilitate solutions and scale for the future through what Zycus refers to as "transformational procurement" — a process that supports the evolution of the industry by taking a holistic view of the customer journey while embracing technological advancements. "Whenever I've procured something," Quist says, "it's all about expediency and efficiency. But when it gets pushed to buyers, they often put the brakes on the process to do an assessment of needs. Then, they go out and purchase from the downstream side which is why optimizing efficiency is crucial."
And with this shift in procurement, he adds, the time normally spent to process and track the purchase order and align invoices can now be directed upstream to strategic sourcing.
Trading Growth for Risk Management
With more unknowns on the horizon, companies are better served by evaluating both tactical and strategic goals from the lens of caution. Quickly diminishing customers' purchasing power can consequentially put a choke hold on manufacturing and supplier growth. What remains is time best spent on proactively assessing risk and its management, through analytics that enhance visibility and, in turn, provide better cost savings. But how do we get there from here?
More than 90 percent of poll respondents voiced business focus for the next 12 to 18 months, indicating strategic supplier relationship management, effective risk management and process efficiency and transparency were primary priorities, in that order. "Now more than ever, customers are looking at their supplier relationships and evaluating the definition of a strategic supplier, and whether it serves a short-term need versus a long-term goal. Being able to interact and align with them, increase efficiency and experience value, these are the central characteristics of sought after solutions," Quist says.
Risk management is a hot topic, he says, as it continues to be a focal point for global news coverage, leading businesses to consider if and how they are affected by vulnerabilities. According to Quist, risk exposure is one of many considerations that procurement departments must address but ultimately falls on the business itself.
Less Administration, More Productivity
As businesses will find more value in identifying ways to operate lean, integrating technologies and automation supporting efficiency and return-on-investment glean favor among supply management professionals. Poll respondents deemed procurement technology investments providing analytic capabilities essential, with one-quarter of respondents stating their organizations were inclined to invest in advanced sourcing optimization, artificial intelligence (AI) and machine learning (ML) within the next 12 to 18 months.
"If we can take 15 minutes of irritation out of a procurement officer's day, then employee retention increases, further enabling time vested in company productivity," Quist adds. By including AI and ML, he says, many repetitive tasks can be removed, allowing for job focus on more critical matters and solutions, such as tail spend reduction and spend under management. "When putting more spend under management without inhibiting the business, that's a win and the goal of AI. For example, the AI technology within the Zycus product removes the pain and impact of mundane tasks and monotonous processes by making them more efficient, enabling humans to redirect to more intelligent and strategic activities," he says.
Unfortunately, moving forward with the wants and needs expressed by poll respondents is being met with resistance, due to economic uncertainty. Near-term spend commitments have been impacted, as 22 percent of participants in the poll said they expected 2023 procurement investments to be deferred, with one-quarter of respondents citing no plans for investment this year.
Quist says there is a greater sense of urgency in procurement requests, adding to the difficulty in making the right decisions to manage strategy, spend, cost and supply. He states, "Procurement professionals are either looking to cut solution- and problem-centric or nice-to-have technologies, redirecting their efforts on those that help facilitate cutting costs. But there isn't much more to cut," he says.
Priority Inititives
Rank the following initiatives in the order of priority for your organization for the next 12 to 18 months
Note: Respondents ranked each chosen item from highest priority (rank 1) to lowest priority. Therefore, lower averages indicate higher rank.

For professionals wanting to have that hard discussion about assessing risks and needs for the future, the competitive advantage lives within the equipment and software chosen. "Having access to the right tools makes efficiencies, quicker efficiencies happen," Quist notes, citing an example: "This idea that stockrooms subscribe to lean manufacturing, having just enough of what is needed and nothing more, lead times can be six weeks, 24 weeks recently. That business model is no longer effective."
Looking to the Future
Although 25 percent of respondents had no plans for investment and 32 percent were deferring investment, 43 percent of poll participants said they were going ahead with investments in procurement technology. Quist believes the need for such near-term investment equates to a survival mechanism.
While Quist can empathize with the hesitation in business' forward spend allocation during times of consistent ambiguity, he believes the need for near term investment equates to a survival mechanism.
"By opening the flow of procurement up and downstream, the greater the visibility. Understanding tail spend helps gain better control and assembly of the data used to make better sourcing and risk aversion decisions," he says. And with recent and ongoing nearshoring shifts taking place, Quist states, procurement technology investments need to be part of that transition. "With geographic supply chain modifications in play, having more data and analysis of the data, repeated, and as quickly as possible, helps mitigate risks," he says, adding there is no way to future-proof those decisions.
Procurement technology solutions must aid in configuration and anticipation of market changes and create contingency plans, Quist says, because the adjustments affect profit margins. "Simulation of proposed supply chain changes will take some of the guess work out of the equation," he says, as by gathering data, inferences can be made supporting customers amid nearshoring efforts.
Doing More with Less
Digital transformation is a primary driver in procurement transformation and consensus among poll participants indicated support for use cases. The findings showed supply chain traceability and risk management shared the top priority ranking among respondents, while procure-to-pay digitalization, source-to-contract digitalization and accounts payable automation were noted thereafter nearly equally.
"When procurement departments take an honest look at what they want," says Quist, "procurement technologies will prove instrumental to business survival and future success." He notes that intelligent decisions come with more risk, but by replacing single-point and survey style systems with real-time dashboards, the benefits to procurement departments and supply management are ubiquitous.
Jim Fleming, CPSM, CPSD, Manager, Product Development and Innovation at ISM, says, "Supply management continues to become a competitive advantage for corporations. Through digital transformation and strategic focus, benchmark data from CAPS Research indicates top supply management organizations manage spends equivalent to 50 percent of corporate revenues with less than 1.5 percent of total headcount. Supply management professionals are achieving 850 percent return on investment by leveraging technology, data, and analytics in areas of spend management, risk management, negotiations and supply chain optimization."
Procurement Technologies For Investment
Have your plans to invest in procurement technologies been deferred due to a potential recession and for how long?

Quist states technology investments' abilities as foundational to scalability. "When a company dedicates one or two people to procure materials or products for their business, scalability may not necessarily align with the path of growth," says Quist. Companies are still challenged by talent retention, understanding business needs and being able to articulate it to show positive KPIs, he says, which affects information technology (IT), legal and purchasing departments. "The right procurement technologies can align growth and scalability across many departments," he states.
Procuring for Tomorrow, Today
Reflecting on the last five years, Quist considered the procurement climate of 2018, before COVID-19 disrupted supply management decision making. "We could never predict the recent past. But Zycus looked at the procurement needs of the future, turning an on-site solution into a software-as-a-service (SaaS) solution available through internet connectivity," he says.
Going forward, the procurement profession should be looking to extend the solution to wherever business gets done, Quist states, where procurement isn't a shared service model. In the case of a centralized service system, he foresees the buying power moving toward the end-user with a wider net.
"Delegation of authority would include more business knowledge made available to lower management or staff technicians giving them the ability to sign for purchases," he says. More complex decisions, such as requisitions for computers, could be done by an AI-driven bot, from the seat of an airplane, allowing quick-turn order processing to move even faster, freeing up time and efficiency in other business departments, Quist states.
As procurement professionals eye processes that enable greater success, investments dedicated to procurement technologies may be the short-term solution to increase cost reduction, growth, agility, transparency and resiliency amid supply chain environments where disruption is the prevailing constant.