Making an Impact Through Supplier Diversity
April 18, 2023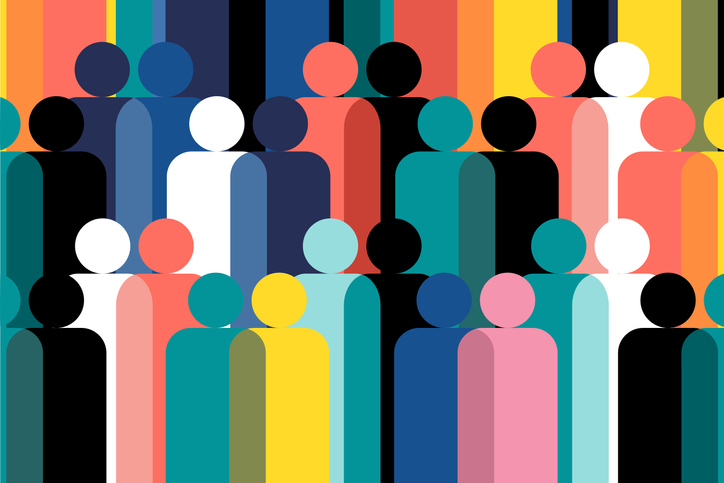 "If a tree falls in the forest and no one is around, does it make a sound?" is a philosophical question about perception and performance. It's said that a falling tree creates vibrations, which create sound only when heard.
This concept can be applied loosely to supplier diversity: If you build a program with internal processes and procedures giving diverse suppliers equal access to bid inclusion but nobody knows about it, is it making an impact?
Supplier diversity programs should be more than creating inclusion for diverse suppliers. They should also increase external awareness — supported by processes that not only actively include diverse suppliers but expand beyond company boundaries and include business impact.
Often, impact is assumed to exist, as it can be difficult to measure. But studies have found that using diverse suppliers can significantly impact ROI by introducing new approaches, increasing client satisfaction, and offering customization. Diverse suppliers tend to be nimble and accommodating.
While not all diverse suppliers will win the bids they participate in, they can raise the bar for incumbent suppliers by offering competitive pricing and/or improved quality.
Supplier Diversity Cannot Exist in a Bubble
External visibility is important to attract diverse suppliers. Finding qualified diverse suppliers is not as simple as looking in a database and searching for suppliers that specialize in a category. Would you select a doctor this way? Maybe, but just to generate an initial list. Then you would want to check references, schedule an initial meeting, and understand their abilities. It's a similar process for locating diverse suppliers.
Finding the right diverse suppliers requires work. It begins by issuing an RFI for future contracting opportunities. This is an introduction, a pre-qualification process that narrows the field before inviting suppliers to participate in a bid.
The process takes time, with how much depending on the product or service being sourced. For commodities differentiated by price and quality (like paper), the selection process is more straightforward. When creativity and ingenuity are required, the vetting process tends to be longer. But it's worth the investment to find the right supplier that can deliver business value with consistently high quality.
Supplier diversity is a disruptor, changing the way procurement teams identify prospective suppliers. Instead of asking known suppliers to provide bids or staying with an incumbent, sourcing professionals are tasked with identifying a larger pool of qualified suppliers — including diverse suppliers. This approach avoids complacency and drives continual improvement. Your competitors are working tirelessly to catch up and gain market share. To retain your competitive advantage, you need to be open to change.
How will diverse suppliers find out about your opportunities? Some companies attend trade shows to network with diverse suppliers. These events are most effective when there are actual bid opportunities to share. Others send out RFIs in search of diverse and non-diverse companies that provide needed goods or services.
The initial list of contacts may come from a combination of connections, databases and internet searches. Then the RFI process can be used to narrow the pool of qualified suppliers. Responses are scored, and a few competitors are invited to participate in the RFP, where the suppliers will again be evaluated. Finally, a select group may be invited to present their capabilities via a virtual meeting. It can be a slow, painstaking process, but it's worth it.
Some companies list upcoming opportunities on their websites and provide a registration portal for diverse suppliers to expand their supplier pools. Others groom the suppliers who were not selected in the bid to address weakness, preparing them for future bids.
Another approach is requesting a small portion of a large bid be given to qualified diverse suppliers, thus introducing diverse suppliers into your supply chain.
Using Diverse Suppliers Has a Business Impact
Extend your influence by requiring prime suppliers to use diverse suppliers on your contracts. This cascades adoption of supplier diversity down a supply chain. It begins a chain reaction that extends beyond your organization.
Supplier diversity can be seen as a business incubator, growing diverse communities through job creation, which translates into increased economic growth, measurable as increased gross domestic product (GDP).
While each organization's supplier diversity journey is unique, the unwritten expectation is that it will drive change that extends beyond any company. Supplier diversity programs should detail how your company engages with diverse companies and list planned bids. Including diverse supplies in competitive bids improves your chances of finding the one supplier matching your needs that will be the game changer, delivering bottom-line value, making an impact, and having ripple effects way beyond a single bid.
(Image credit: Getty Images/Ajijchan)