Enhancing Students' Supply Chain Knowledge Through Certification
April 25, 2023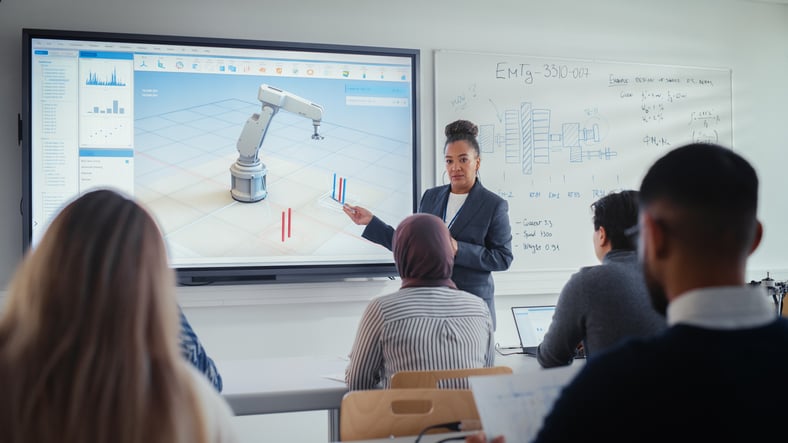 Supply chains over the past few years have grabbed everybody's attention, including that of students, and a growing number of universities and colleges are responding with majors in such areas as global logistics management, operations management and supply chain management.
Institute for Supply Management® (ISM®) has also responded with a new certification geared just for college students. Called the Associate Professional in Supply Management™ (APSM™) certification, it can enhance and supplement their education — and advance their knowledge. The certification allows active ISM student members to take control of their career development — and gives them the first step toward achieving ISM's Certified Professional in Supply Management® (CPSM®) certification.
Often, there's a gap between the book knowledge acquired in college and the day-to-day knowledge needed for a supply management role. There also can be a learning curve. Certification can help students — as well as practitioners — bridge that gap and stand out against other graduates as well as professionals, said ISM CEO Thomas W. Derry. It can also help them build a community, he said.
APSM certification covers major supply management competencies, including sourcing, financial analysis, category management, supplier relationship management, legal and contractual, and negotiation, aligning with ISM's Supply Chain Capability Model™.
The APSM Supply Management Core Exam is the same as the core exam taken to earn the CPSM and ISM's Certified Professional in Supplier Diversity® (CPSD™) certification. Valid for five years, APSM is ideally designed for those with one or two years remaining in academic work, who can then continue on with the remaining two CPSM Exams, which each require three years of professional experience.
Other details:
To be eligible, a participant must be an active ISM student member. Student membership requires full-time enrollment in an accredited community college or four-year college or university.
Unlike the CPSM and CPSD, recertification is not an option with the APSM.
Getting the certification demonstrates students' commitment to the profession, interest in continuous learning, and an investment in themselves, Derry said.
For more information on the APSM, visit ismworld.org/apsm.
(Photo credit: Getty Images/Gorodenkoff)