Analytics Practices Can Optimize Food and Beverages Industry Procurement
April 03, 2023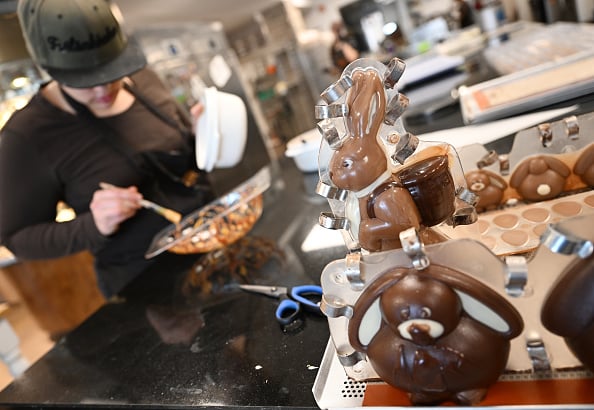 The food and beverages industry operates with one of the largest and most regulated supply chains in the world. This means that procurement plays a crucial role in driving compliance and success in the industry.
The procurement process involves managing numerous supplier relationships along with the vast amount of data collected throughout every point of the supply chain. This complexity provides professionals with challenges that can either hinder procurement if unaddressed or improve the procurement process if tackled effectively.
To tackle these challenges and streamline their procurement operations, many food and beverages companies are adopting best-in-class analytics practices to improve supplier relationships, ensure regulatory compliance, and reduce procurement costs in a low-margin industry.
Key Analytics Practices
Such practices include:
Spend analytics is crucial in optimizing procurement operations and maximizing profit in a low-margin industry like food and beverages. By analyzing data from purchase orders, invoices and contracts, companies can use curated dashboards and reports to extract insights, identify valuable suppliers, negotiate better terms and reduce unnecessary spending.
Spend analysis also helps companies improve compliance, manage risk and streamline procurement. Overall, a strong spend analytics dashboard is an essential tool for staying competitive and driving success in the industry.
Supplier performance is a critical factor in the success of any food and beverages company's procurement operations. To ensure a reliable supply chain, food and beverages companies need high-performing suppliers that consistently provide quality goods and services at competitive prices. Companies that prioritize strong database curation can evaluate supplier performance based on key metrics like delivery times, quality and cost-effectiveness.
This data identifies top-performing suppliers, builds stronger relationships with them, and corrects underperforming suppliers. It can also serve as the source for a supplier performance dashboard to help monitor compliance, manage risk and inform future procurement strategies. Supplier performance analytics is critical to optimize supply chain efficiency and drive business success.
Contract management and visibility are essential in the food and beverages industry, which is subject to various regulations, such as enterprise emission responsibility and consumer safety. In an industry where many of the largest companies are conglomerates with dozens, if not hundreds, of subsidiaries, it is crucial to have visibility into the contracts with each supplier and across every subsidiary company to ensure regulation compliance.
Partnering with procurement analytics providers can be a significant source of visibility into this space, as curated databases and dashboards help to simplify and visualize an otherwise complex contractual environment. Procurement analytics enables a company to untangle the web of contractual relationships and better understand how suppliers are delivering against their contractual obligations and identify potential risks or discrepancies before they become problematic.
Payment terms analytics provide insight into whether a company has varying or consistent payment term agreements with the same supplier across subsidiaries. For example, Subsidiary A might have a net 60-day payment term agreement with Supplier A, while Subsidiary B operates under a net 30-day payment term contract with the same supplier.
A common solution would be to develop and utilize a payment terms dashboard to identify such discrepancies, optimize each supplier's payment terms across the entire organization, and gain leverage in its negotiations and increasing working capital. With a comprehensive view of the entire spend environment, procurement teams can negotiate better terms and improve supplier relationships.
Analytics in Action
Procurement professionals can significantly benefit from 360-degree freight decision-making, utilizing both spend and performance-based analytics to evaluate their organization's transportation spend.
By incorporating shipment data and performance metrics, procurement professionals can effectively track and analyze KPIs that provide insights into carrier performance, shipment delivery, transit times, freight costs and shipment visibility. These KPIs can help procurement professionals make data-driven decisions that improve supply chain efficiency and reduce transportation costs.
For instance, by tracking on-time delivery performance, procurement professionals can identify carriers that consistently meet delivery timelines, resulting in improved inventory management and customer satisfaction. Additionally, by monitoring freight damage and loss rates, they can identify carriers that need to improve their handling processes, resulting in reduced claims and improved customer satisfaction.
By utilizing both spend and performance-based analytics, procurement professionals in the food and beverages industry can make data-driven decisions that optimize their transportation spend and ensure the safe and timely delivery of goods to customers.
Another consideration is payment terms optimization. Let's look at an example of a company in the food and beverages industry utilizing procurement analytics to optimize payment terms and increase working capital.
"Acme" is a major conglomerate organization in the food and beverages industry and owns two regional subsidiary companies, "Acme East" and "Acme West." Acme wants to improve its working capital to be more agile with cash in-hand, so its procurement team utilizes procurement analytics to develop a payment terms dashboard.
Through this dashboard, they quickly identify that Acme East has net 30-day payment terms in their contracts with Supplier A, while Acme West has net 60-day payment terms in their contracts with the same supplier. Acme's procurement team can leverage this information to negotiate for net 60-day payment terms in the relationship between Acme East and Supplier A, and thus increase the working capital that Acme has in-hand.
Procurement is a critical function in the food and beverages industry due to its complex supply chain, high regulations and low-margin environment. Analytics is increasingly being adopted by companies in this industry to tackle the top challenges of managing supplier relationships, ensuring compliance and managing procurement costs.
Key analytics practices such as spend analytics, supplier performance analytics, contract management and payment terms analytics enable food and beverages companies to optimize their procurement operations and drive success.
(Photo credit: Getty Images/Picture Alliance)