Turning the Corner in Manufacturing Resilience
March 28, 2023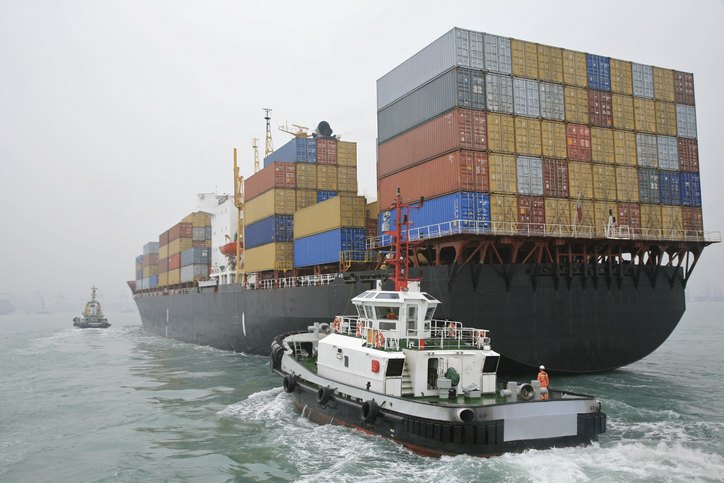 Supply chains are undergoing a transformation as organizations rethink their supply assurance strategies in light of the past three years of disruptions.
"Four years ago, supply chain managers were hesitant to make any changes" to their manufacturing strategies, says Misha Govshteyn, CEO of Houston-based MacroFab. "They liked what they had in China because they got the best possible price." The thought then: aggregating spending in one place, usually in one country, and with one supplier to get the best price, he says.
That's no longer the case. Realizing there is no returning to pre-pandemic supply chain conditions, companies are looking to reshore or nearshore at least part of their manufacturing operations to ensure supply chain stability, he says.
Rethinking Manufacturing Locations
The supply chain conversations Govshteyn has now with customers are dramatically different than they were during the height of the coronavirus pandemic. "Supply managers were expecting everything to go back to normal at some point," he says. "Now, they're planning for disruptions — and they're planning to be more resilient."
That often involves looking beyond China for sourcing and production. "If I were to guess the next thing that's going to happen, I wouldn't be surprised if factory capacity becomes a big deal over the next couple of years," he says. "What's going to happen when everybody decides they don't want to shut down China, but want to move 30 percent to North America? There is capacity (in the U.S.), but not that much capacity."
More companies are looking to Mexico as an alternative. "Mexico is a huge manufacturing resource. We're starting to see Mexican manufacturing labor be in more demand."
Local and regional sourcing also is helping to fulfill a growing customer requirement: managing environmental, social and governance (ESG) concerns.
"That's something I haven't seen before," Govshteyn says. "Customers are starting to ask their suppliers to provide information showing they have sustainable hiring practices and don't use child or forced labor. These are things … that are becoming standard in RFQs. They're starting to ask for information about diversity, equity and inclusion programs in a lot of their manufacturing requirements. Ten years ago, it was just about who has the lowest price."
Other changes come with the shift. Govshteyn has found that companies are willing to pay a premium of about 10 percent to bring manufacturing production back to North America because transit and logistics costs are lower. "So, they are able to absorb some of that increase in price," he says. Also, more of his clients are selling to European customers, something they had never done before.
China's Role
Still, while China's role in the supply chain and global trade may be changing, the country remains a key player in sourcing and production.
"We're still very much affected by supply chain slowdowns in China," says Govshteyn, whose company offers a cloud manufacturing platform for building electronics from prototype to high-scale production. "You can move final assembly to North America, but the input components are still coming from other countries, including China. I would venture to guess that a third of the components we use in production, including printed circuit boards, come from China."
While Chinese factory shutdowns, logistics issues and other supply chain disruptions were rampant at the beginning of the coronavirus pandemic, the situation has begun to calm down. Concerns about Lunar New Year impacts and a new wave of COVID-19 spreading through China since the lifting of the strict zero-COVID policy didn't materialize.
"Because China has prioritized reopening the economy, which the U.S. did earlier, we haven't seen any delays," says Govshteyn.
But geopolitics is influencing some to ramp up production moves from China to North America, he says. Recent events include Chinese president Xi Jinping's visit with Russian president Vladimir Putin last week amid the Ukraine-Russia conflict — where they "pledged to shape a new world order," although Xi did not offer direct support for Russia's involvement in the war.
There also has been concern that China might invade Taiwan. In early February, for example, Beijing deployed 34 military aircraft and nine warships purportedly as part of a strategy to intimidate Taiwan, which produces the majority of the world's semiconductors.
As reported by The Associated Press, "NATO Secretary-General Jens Stoltenberg warned that China's growing assertiveness and collaboration with Russia pose a threat not only to Asia but also to Europe." Since then, there have been other reports of Chinese aircraft and ships near Taiwan.
Taking More Risks
There's not just one change that needs to happen in manufacturing, Govshteyn says: "And the sentiment has really turned the corner in the last year in terms of supply chain managers being willing to make those changes."
He continues: "I'm seeing supply chain people take a lot more risks than they used to because they know that the alternative is what happened during the pandemic with supply chain disruptions. Supply chain people aren't assuming anything anymore."
(Photo credit: Getty Images/Kevin Phillips)