Resilience Is the New Norm
March 14, 2023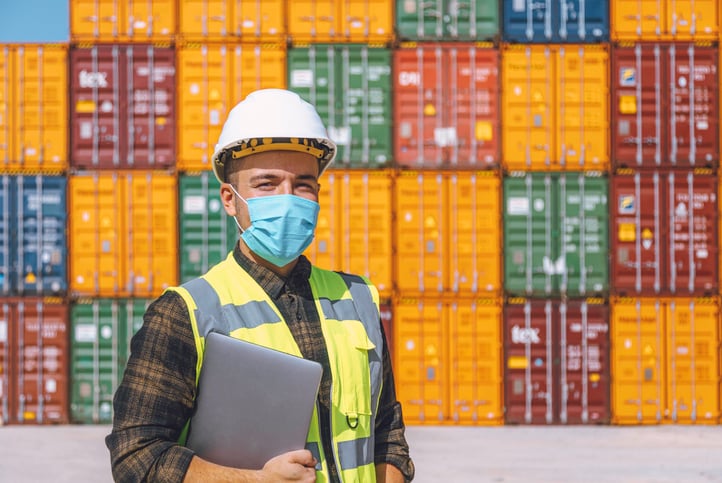 Resilience has been a buzzword for supply management organizations since before the coronavirus pandemic. But the last three years of COVID-19 disruptions — compounded by the Russia-Ukraine war, weather and climate concerns, shipping and logistics issues, among others — have made resilience part of the lexicon for companies, and particularly their CEOs.
Building resilience into the muscle of the organization is one of the six priorities mentioned during a recent McKinsey Live webinar, "What Matters Most? Six Priorities for CEOs in Turbulent Times."
What does resilience mean for CEOs?
A change in approach, said Homayoun Hatami, senior partner at McKinsey & Company. No matter where they are, CEOs across the world for years have had to manage "choppier waters when it comes to supply chains, global trade flows, political instability and geopolitical issues," he said. What's new now, he added, is the confluence and the combination of these shocks.
Before COVID-19, the response to volatility was from a risk management, with financial resilience as the core priority, Hatami said. "Now when we talk to CEOs, more than two-thirds of them say that resilience is central to their organization's strategic processes, not just in risk management, but also process operations, supply chain, technology, organization and talent (as well as) their business model and reputation," he said.
Now, resilience is more the resilience as the ability to "deal with the adversity, to withstand shocks, to adapt quickly as the notion of speed is important, with the goal of winning in the market," he said. It's playing offense more than defense.
How Resilient Companies Stand Out
It's become an essential skill, one that became apparent during the pandemic, Hatami said. In 2020 and '21, he said, "resilient companies generated shareholder returns that were 50 percent higher than those of less resilient ones."
Such companies prepared well and brought flexibility into their supply chains by increasing their supply base. "Supplier dependency, in particular and in some countries, was a real issue during COVID, and companies have adapted to that," he said.
They put systems in place to detect potential disruptions, like cybersecurity threats — and they also anticipated disruption and supply chain issues, using analytics for predictive maintenance, Hatami said. "They do planning in a different way, instead of doing it based on the last year's budget or assumptions," he said.
And they understand the importance of talent. Having top talent is the best response to volatility, Hatami said. Resilient organizations identify the most valuable roles, he said, "and they have the best talent in those best roles because with the best teams, then good things happen even in tougher times."
Prioritizing the Priorities
In addition to resilience, Hatami and Liz Hilton Segal, chief client officer and managing partner, global industries practices at McKinsey & Company, discussed five other priorities: (1) having a courageous mindset toward change, (2) technology as the foundation for growth, (3) hatching new businesses, (4) reaching net zero and (5) rethinking how you're competing in the talent market.
How companies prioritize the six factors will be different for each, they said.
A CEO's job right now "is all about prioritization … picking what to change and where to accelerate," Segal said. "There are so many things that you can do." The world is different now, she said. Taking a defensive posture, which may have worked in the past, won't bring long-term success, she said.
It also will make it difficult for organizations to continue on their journey toward resilience.
(Image credit: Getty Images/Serts)