Why Supply Management Should Have Proactive Public Relations
January 03, 2023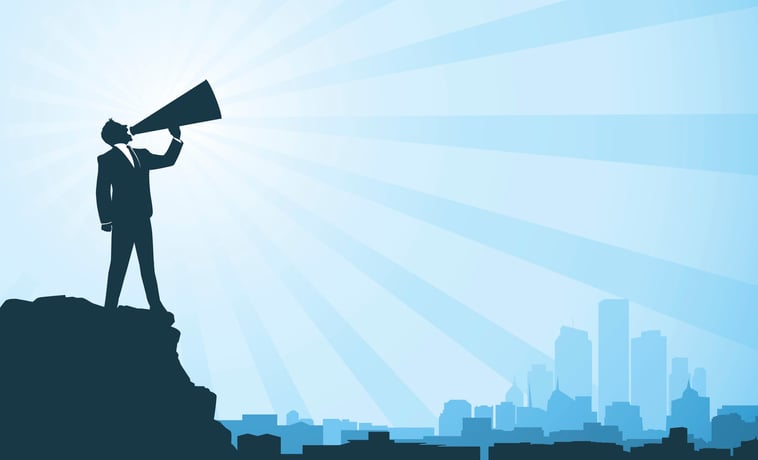 Before social media entered the communications fold, businesses focused on public relations (PR) for positive acknowledgement — a product launch, an employee promotion, a company acquisition. An integrated, go-to-market, supply chain public relations response remains critical to maintaining brand management and avert reputation damage.
"Accelerated news cycles, a byproduct of social media, amplify stories and at a faster rate than before," said Julien Barrientos, senior analyst for Chicago-based Cision Global Briefings, a public relations and media software company.
During a Cision webinar, "Monitoring a PR Crisis: How a Proactive Approach Benefits Your Whole Enterprise," Barrientos explained how interaction between traditional media and social media has created "a multi-dimensional challenge" for companies, especially amid a PR crisis. "More than knowing and accepting that a PR crisis will come your way, it's about having many plans in place when that time comes, to cover different scenarios," Barrientos said.
"Media monitoring has value before, during and after a crisis," said Mollee Jakubisin, Cision associate director, client relations, during the webinar. She added that a proactive media monitoring plan gives media power back to businesses through story influence and amplification, ultimately gaining greater brand control.
Businesses have two choices — being reactive or proactive — when it comes to PR crisis engagement, Barrientos said. Many companies, however, ignore the need for public relations until after a crisis has already taken place, when it is often too late, he said.
Not All Media Is Fair and Balanced
By understanding how media channels have changed, businesses can create better content responses to PR crises.
Both B2B and B2C audiences search for and receive information from traditional media sources and social media; each is driven by different content sources and audience response. These "fragmented media environments," said Barrientos, create siloed media truths, compared to pre-social media when there was a single news source.
"For example, Bloomberg or the Associated Press remain high-quality news agencies," he said. "Their senior-level journalists produce robust content, reviewed by talented editors to publish polished, reliable product. Not so with social media, led by influencers who have a voice, though no journalistic skill set needed," he said.
Barrientos said that in social media, content relevancy has more to do with superficial trends and garnering audience attention than extolling truth. Further, the intention is to cast a wider net and a broader response. "There are benefits to social media," he said, adding that the medium can help businesses identify who supports them — as well as the messages that work and those that fall flat. "Handling a PR crisis well requires content messaging that effectively responds to both kinds of media outlets, from a proactive approach," he said.
Planning Can Put Negative Press to Rest
Barrientos offered an example: Imagine getting a call from your chief marketing officer, irate at the wave of negative press hitting social media and industry trade publications, which is pulling your new product launch into brand-damaging territory. The issue is a product recall originating from a supplier connected to your business, integral to your production output and potentially affecting logistics, distribution, sales and marketing.
"With a reactive approach, decisions will be made in near real-time, (with the business) trying to get in front of it," Barrientos said. During such a situation, emotions run high and the crisis is in motion like a moving target, still unfolding — and it's difficult to capture earned media and relevant content from the news and social channels creating and leading the story, he said.
He added, it's important to ask: "Who is directing the internal response and the other stakeholders assigned to support the immediate PR initiative? How does the business determine accountability and measure media response and associated outcomes? What kind of workflows need to be established, the specific media messaging disseminated, the content funnels used and the timelines for each message to go live?"
He continued, "If an enterprise has no foundational PR program or no media relationships established, a delayed response is their reality, at best."
A proactive PR plan, however, allows multiple departments to respond to media disruptions pertinent to each team, stakeholders and ancillary audiences, Barrientos said. Brand identity and integrity can be consistently maintained, while lessening the impact of a media crisis, he said, adding that a predetermined plan of action enables a quick response.
A proactive plan offers another advantage: Before a crisis even happens, having a PR response framework gives a business time to test its processes and media responses, identifying potential gaps, implications across departments, partnerships and areas that need improvement, he said.
"Managing a PR crisis goes beyond a successful media response," Jakubisin said. It can have a long tail. Old news can become new news without warning. And in the world of social media, a news post never really dies — it lives forever, she stated.
By continually pushing positive stories to media outlets, companies can reinforce a solid messaging strategy, Jakubisin said, adding that using a PR media platform supporting a crisis-monitoring framework can advance communications objectives with intention.
Smart PR Can Protect Supply Chains
By making public relations a priority in business, brand reputation and tier-relationship risks are mitigated sequentially while root causes for supply chain disruption can be addressed.
When formulating a PR strategy, Jakubisin suggested following these strategies: (1) Predefine workflows and assign trained personnel for specific tasks, (2) work with SMEs who can identify relevant content, (3) measure campaign effectiveness and analyze media activity and response, (4) assess audience reach, impressions and coverage tone (positive, negative or neutral) and (5) ensure key messaging aligns with the communication plan.
To direct future business objectives and keep them on point, PR strategies are often a key driver, controlling outcomes despite the media crises arising along the way, said Barrientos.
(Image credit: Getty Images/Chipstudio)