What Will Become of ICE OEMs Facing the EV Market?
January 23, 2023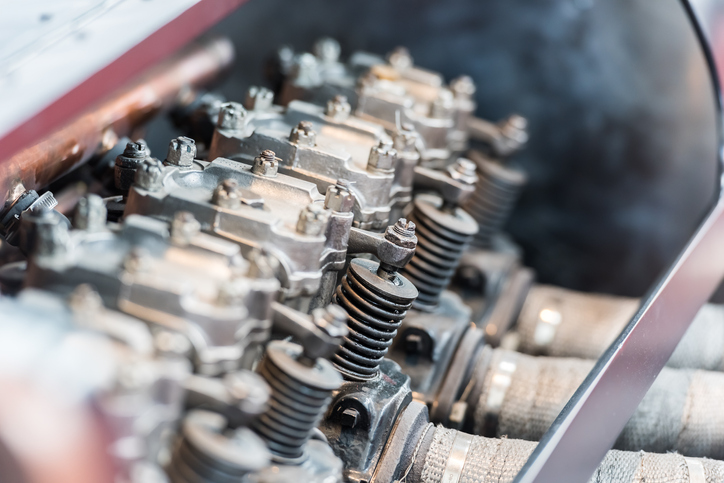 Internal combustion engine (ICE) OEMs must go toe-to-toe with the automotive industry's future. They will go, but not quietly.
"If OEM dealerships haven't changed their business model to provide services specific to the electric vehicle (EV) market, it will be detrimental to their long-term outlook," says Michael Rich, vice president of marketing at RevolutionParts, an automotive OEM parts and e-commerce solution in Arizona.
The U.S. government and consumer sentiment are pushing for EV adoption, as European markets were the first to lead that charge. American automakers are making EVs but, to date, comprise nearly five percent of total production, with the rest being ICE vehicles.
Established OEMs have some time to make the shift, but there is still life left in the ICE market, says Rich. "People are holding onto their cars longer than ever — the average car on the road today is over 12 years old, and the COVID-19 pandemic added to this trend as overall vehicle use was down. Dealerships and consumers need OEM parts and services to keep those vehicles on the road," says Rich. The tipping point will be when those cars are sold, adds Rich, and the next vehicle purchase is an EV. That's when the impact begins for OEMs.
The ICE Vehicle Life Cycle
President Joe Biden has set the year 2030 as the goal for the country's hydrogen-fuel cell, plug-in hybrid, and EV vehicle production to reach 50 percent absorption. Rich says there are a few considerations that must be addressed to get there. "Because the penetration rate of EVs is still very low and for many truck buyers (about 20 percent of all vehicle purchases), EVs don't provide the range needed when towing to effectively supplant ICE trucks. This affects EV viability for the commercial business buyer. To put things in perspective, there are 284 million vehicles on the road. Seventeen million vehicles are sold each year, and of them, nearly 2 million are EVs," Rich details.
With less than eight years to reach the 50 percent target, a lot of OEM dealership acceptance and corresponding change is eminent and must scale relatively quickly, says Rich. "EVs need to sell at a faster rate than ICE vehicles, and for that to happen, auto manufacturers need to solve the truck range problem and the affordability problem," he says, adding that once those issues are solved, EVs will sell more than ICE vehicles making the 2030 target attainable. However, heavy-duty ICE vehicles are about 10 years behind traditional dealerships.
Changes in the way dealerships do business is a byproduct of the 2020 lockdowns halting vehicle production due to scarcity of semiconductor chips and heightened costs to move materials and product, in many cases, across multi-continent supply chains. The result is increased demand for EVs and their ICE vehicle counterparts at inflated prices. Subsequently, the OEM vehicle distribution model changed — less inventory and diminished onsite traffic, leaving dealerships representing more like showrooms for suppliers. This modification created relationship friction between OEMs and dealers as both can lay claim to value add sales taking place.
RevolutionParts surveyed their dealer clients, finding that their biggest concern about the EV market's impact comes from a shared perspective of the franchise dealership revenue model. This long-standing model is "based on dealers selling new cars as close to break-even as possible and then generating revenue from that customer through the service lane. Here's where shift happens," Rich says. EVs don't require near the maintenance that the ICE vehicles do, so dealers must find new ways to generate revenue from EVs, he says.
How Traditional OEMs Evolve Successfully
"Think ancillary," Rich says when reconfiguring OEM business. He recommends a 7-step course correction for OEMs to remain competitive in the vehicle marketplace:
1) Invest in services and partnerships that support the EV buyer, commercial and consumer markets.
2) Make the dealership experience more immersive.
3) Digitize the entire buyer journey.
4) Take back the tire market from tire specialty shops. EVs weigh 25 percent more than ICE vehicles, have more torque and burn more rubber. Tire specialty shops may not have adequate car lifts to accommodate carrying and servicing heavier tires.
5) Enhance the buyer online e-commerce experience.
6) Add digital solutions to meet today's buyer behaviors.
7) Get ready for a rebound in the collision tech market.
Repositioning OEM business to cater to the EV market is key, Rich says: "Dealerships need to focus on ways to continue to reach the desired 100 percent absorption rate — revenue generated through service and parts sales to cover all dealership expenses. With all the advantages of EVs, including fewer parts to replace, full absorption is a heavier lift than before. But there are some ICE vehicle parts that can be used or repurposed for EV use, including body panels, interior components, appearance accessories and glass."
He adds, "There is a lot of education available through the Specialty Equipment Market Association (SEMA), National Automobile Dealers Association (NADA), and other associations helping manufacturers, suppliers, distributors and dealerships better understand and navigate the evolving EV market. Collectively, future opportunities abound end-to-end."
(Photo credit: Getty Images/Radub85)