Proposed Climate Disclosure Rule Would Impact U.S. Suppliers
January 03, 2023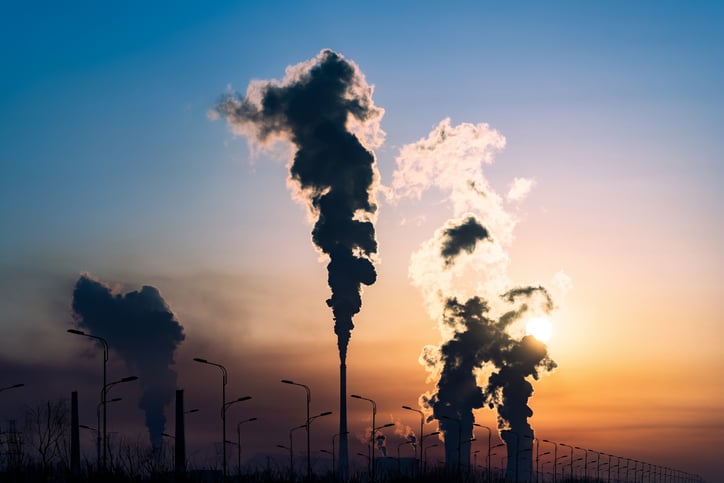 A proposed federal climate disclosure regulation should have America's supply chain professionals especially attentive: If those provisions go into effect, U.S. suppliers engaged in federal government contracts will have to change how they do business.
To provide an actionable voice for businesses of all sizes, Boston-based Ceres, a nonprofit organization committed to solving global sustainability challenges, hosted a roundtable event to help educate those impacted by the proposed rule on disclosure of greenhouse gas (GHG) emissions and climate-related financial risk.
"This is a major opportunity for federal suppliers to demonstrate climate leadership and offer their voice in the rulemaking process," said Steven M. Rothstein, managing director of the Ceres Accelerator for Sustainable Capital Markets, who hosted the event.
The Proposed Rule — and Exceptions
The proposal by the Federal Acquisition Regulatory (FAR) Council — comprised of the White House's Office of Federal Procurement Policy (OFPP), General Services Administration (GSA), Department of Defense (DOD), and National Aeronautics and Space Administration (NASA) — will create a climate risk disclosure system for the largest suppliers involved in U.S. federal contracts.
Ninety percent of Fortune 500 companies already share some GHG emissions data and have made it part of their company's culture, Rothstein said.
"This proposal would make the U.S. federal government the first in the world to require major suppliers' to disclose GHG emissions and climate-related financial risks," said Andrew Mayock, federal chief sustainability officer for the White House. The U.S. spends US$630 billion in goods and services annually — the most worldwide, he said.
"This new rule is meant to strengthen the supply chain (and) reduce climate risks and emissions," he said. Its transparent baseline, he added, is formulated by voluntary collective input from (1) mainline, private-sector companies, (2) leaders already utilizing such approaches and associated tools and (3) companies who lead in the sustainability space.
"Through a targeted risk approach, the ruling categorized suppliers in three delineated tiers," Mayock said. Suppliers that sell more than $50 million annually to the U.S. will need to share Scope 1, 2 and 3 emissions, as well as their climate risks and set science-based validated targets: "Businesses who sell between $7.5 million to $50 million in goods or services annually need to share Scope 1 and 2 emissions only, while suppliers who sell less than $7.5 million per year are exempt from the rule," he said.
But there are exceptions, Ceres consultant John Kostyack noted. "Ninety-nine percent of them will have virtually no disclosure obligations because of the size of their contracts or because they are covered by one of the rule's exceptions," he said.
Any contractor that fulfills at least one of the following is exempt from the ruling: (1) an Alaskan native-corporation, community development business, Indian tribe, a Native Hawaiian organization or tribally-owned concern, (2) higher education institution, (3) non-profit research entity, (4) state or local government or (5) site operator with 80 percent or more of its annual revenue from management and operating contracts, (such as national labs) that are already subject to their own sustainability reporting through the federal government, he said.
Climate Risk Mitigation Is an Evolving Ambition
Another speaker, Steve Ellis, president of Taxpayers for Common Sense, a nonpartisan budget watchdog, said the cost of climate risk impacts American consumers as well. In 2022, $15 billion was spent on U.S. natural disasters, exceeding the dedicated budget, he said.
"Taxpayer dollars already help mitigate and pay for climate risks," Ellis said, adding that from the Pentagon's perspective, climate risk is a national security risk.
"With the new ruling, there are benefits to all," he said. In the "short-term, we gain greater information. For the long-term, companies will have to adjust their business and stay competitive by building a better, climate friendly mousetrap and leverage federal purchasing."
Ruth Cox, principal at RFC Enterprises, noted that "contractors should know that company-level disclosures are one of many criteria considered in the procurement process towards industrial decarbonization." The EPD (environmental product declarations) request for disclosure is another key step needed to help decarbonize industrial materials, she said.
If a major customer wishes a supplier to conduct business in a certain way, it's not a request meant to instigate a fight, said Sarah O'Brien, CEO Sustainable Purchasing Leadership Council. It's an opportunity to choose change, she said. Standards to the procurement profession "include price, performance and delivery disclosures. The federal ruling adds to them bringing greater value to the community, the nation and the budget," she said.
Anand Narasimhand, general manager cloud supply chain sustainability at Microsoft, said aligning supply chain initiatives regarding reporting and setting targets creates a common ground. "Contractors should have one set of standards, measured in the same way, to bring clarity. Minimizing complexities is a move in the right direction," he stated, adding that it will take time for companies to adopt the ruling and follow the protocols, as they evolve over time.
U.S. Government Wants Feedback
"The ideology behind the ruling is good for business and the public sector," said Mayock.
But feedback is needed from federal contractors, suppliers and "anyone who wants their voice heard on the opportunities and implications of the ruling," Rothstein said.
A dedicated submission letter form template is available to provide commentary on the proposed ruling. Submissions will be accepted until February 13.
(Photo credit: Getty Images/Xuanyau Han)