Emerging Professionals See Supply Management Through VR Eyes
January 30, 2023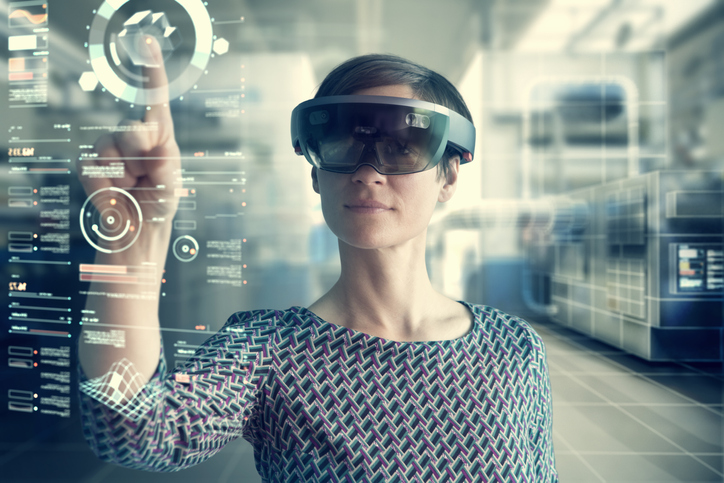 That seasoned supply management practitioners can differ from their emerging professional counterparts is evident as today's business models fade into faster, seamless and less time-consuming approaches and technologies.
Tangibility is giving way to augmented reality (AR) and virtual reality (VR) — aligning with emerging professionals' behaviors. An ARVR Tech article offers three reasons why Generation Z readily accepts VR: Its members (1) "are the first true digital natives," (2) "choose experiences over material goods" and (3) crave community connection, espousing cultural and social awareness.
Manufacturers are eyeing VR integration to optimize supply chain analysis, production, hiring, training and spend.
Practice Is the Path to Perfect
The 2030 projected value of the metaverse, virtual reality's playground, could reach US$5 trillion, a recent McKinsey Quarterly report stated. To put VR into business practice successfully requires formulating the right strategy.
London-based international professional services network Deloitte, in a recent white paper, detailed how VR strategy is best executed through an optimal business case use, a communication plan with clear objectives and a small, targeted and tested integration from employees that already embrace the immersive experience.
Virtual Reality to Drive Supply Chain Innovation illustrates how using "small pilots to test and validate applications could have immediate benefit and scalability." It stated that positive impact across enterprises can be realized in product and process design, data and process visualization, employee collaboration and experience-based learning while minimizing the need for smartphones, tablets, PCs and mixed reality devices. VR furthers enterprise capabilities, the paper noted, in development, planning, connectivity, building, delivering and selling.
Before putting VR onto the factory floor and in the hands of employees, a virtual supply chain (VSC) is a wise first step. According to a Forbes article, creating a digital twin empowers businesses with the tools to envision their supply chain in totality, identify areas at risk and assess need for improvements, should demand change or shortages and other disruptions occur. And because learning through VSC is ongoing, the technology encapsulates experiences providing predictive recommendations for the future.
AR and VR technologies enhance distribution centers, reducing error incidence and increasing processing. Logistics company DHL reported how it provides employees with smart glasses that indicate where packages fit best on carts, while picking orders. Smart lenses, within the glasses, show the picking lists in real time providing optimal warehouse routes. Tracking product end-to-end is better enabled through VR, ensuring correct and timely delivery.
The technology is beneficial to drivers, who are often distracted by handheld navigation devices and mobile barcode scanners. Instead, VR can display pertinent data on the drivers' vehicle windshield, such as, (1) traffic alerts and alternate routes, (2) thermostat readings for temperature-controlled loads and (3) other product information. Integrating encoded image scans on packages assist drivers with access to weight, contents and handling instructions, removing the need to exit the vehicle. Final delivery with VR and facial recognition technologies confirms the end customer to the logistics database, increasing security.
Smart Manufacturing Requires Smarter Training
Amid today's labor force environment where candidates opt for remote instead of onsite work, many manufacturers are challenged in finding qualified candidates willing to work at their facilities. Michigan-based Plex, a smart manufacturing software solutions company, brings the immersive world to top line and the assembly line. With VR and AR, manufacturing processes and production are engineered remotely connecting people, systems, machinery and supply chains.
Uptale, a software as a service (SaaS) solution provider headquartered in Chicago, offers a complete immersive learning platform. By coupling abstract content and practical exercises, learners are presented with real-life scenarios, reducing the need for rigorous on the job training. Real environments are used as a backdrop, integrating 3-D objects, voice analysis, and risk hunting where users, theoretically, face technical and business risks, applying recommended aversions or solutions.
Unlike traditional training platforms, there is no cost or safety consequences to mistakes made during VR-enabled learning. Uptale case studies show VR engages learners' attention 100 percent, with higher levels of information retention. Immersive learning brings benefit to employers by reducing the new hire onboarding cycle, allowing for quicker employee integration supporting greater productivity.
To remain competitive and garner success, future casting for supply management will include consistent spend on information technology (IT), the Internet of Things (IoT) and the metaverse. Adjusting labor force requirements that align with forging technologies not only reduces the cost and time spent in training but maximizes operational effectiveness.
To consider deployment of AR and VR in tomorrow's manufacturing model, look no further than those emerging practitioners who already find virtual reality a comfortable and engaging space today.
(Image credit: Getty Images/WestEnd61)