How Global Digital Biomanufacturing Is Shaping the Near Future
December 13, 2022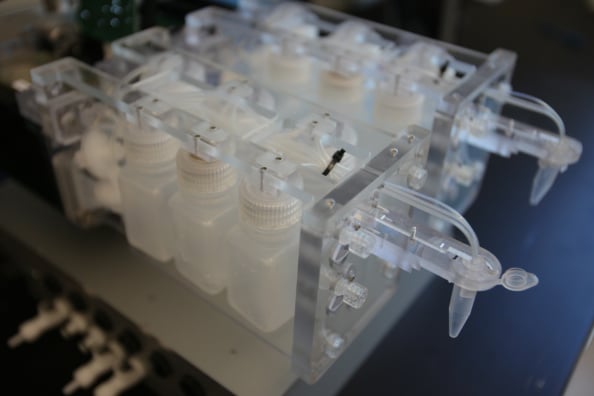 Acceptance and adoption of global digital biomanufacturing is becoming more commonplace, with steady increase expected year-over-year through 2030, according to a report from Coherent Market Insights of India, a global market intelligence and consulting organization.
The coronavirus pandemic necessitated pharmaceuticals to produce reliable go-to market solutions faster to a broadscale audience. Developed and under-developed countries can benefit from progress in biopharmaceuticals, as uncontrolled infection and disease can quickly become a worldwide problem.
A new set of biomanufacturing tools — the discovery of protein- and genetic-based medicines — are expected to make a difference in the event of future pandemics.
Generate Biomedicines, a Somerville, Massachusetts-based biotechnology company, published a recent scientific preprint about its breakthrough in protein science. Through a machine learning (ML) model, novel proteins can be generated and programmed, transforming human health. "The transition from conventional drug discovery to generative biology will mean that we no longer discover suboptimal medicines that nature evolved for its own purposes; instead, we will be creating, or generating, purpose-built, highly efficacious medicines" Generate Biomedicines co-founder and chief technology officer Gevorg Grigoryan, Ph.D., said in a press release.
In addition to a company's internal developments, global biomanufacturing market success can hinge upon the ability to mitigate disruption and manage political, economic, social and technological factors that may arise. Potential mergers, acquisitions and new product launches among manufacturers affect bioeconomy emergence, the Coherent Market Insights report stated.
The 2022 lion's share of the biomanufacturing market is expected to come from the process automation and control segments, Yahoo! Finance reported. Anticipated areas of investment, noted in the biomanufacturing Coherent Market Insights report, from a 60 percent to 40 percent supply-to-demand target ratio, include artificial intelligence (AI) and the Internet of Medical Things (IOMT), data analytics and software for bioprocess optimization, biomanufacturing process and automation and more.
San Francisco-based Insitro embraces these technologies, merging machine learning and biology at scale to enable greater patient care. "Our vision is to bring together the ability to generate biological and chemical data at unprecedented fidelity and scale, alongside the incredible capabilities of cutting-edge machine learning methods to extract insights from these data, toward the goal of deconvoluting disease biology and developing new therapeutic interventions for patients," Insitro co-founder and CEO Daphne Koller, Ph.D., said in a press release.
Projections for biomanufacturing adoption through the end of the decade highlight growing implementation across North America, Asia-Pacific, Europe, Latin America, the Middle East and Africa, stated the digital biomanufacturing market report.
Biopharmaceutical companies and their supply chains embrace these innovations, applying them towards new discoveries supporting human longevity and a safer world. With the Biden Administration's U.S. biomanufacturing initiative, coupled with recent investments in the bioeconomy from public and private sectors reaching over US$13 billion, scaling up could help better the human condition.
(Photo credit: The Boston Globe/Getty Images)