Warehouse Automation Puts Customers First
October 25, 2022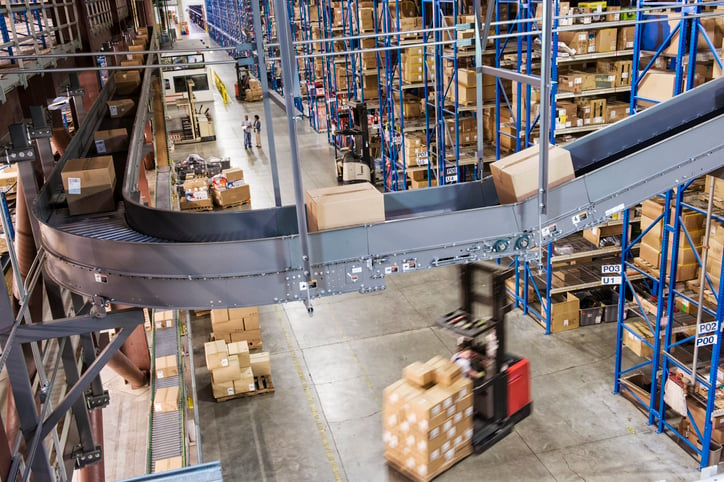 Unpredictability across the supply chain does nothing to support a positive customer experience — and begging for forgiveness can prove ineffective when client expectations fall short on results.
Logistics companies should be in business to serve customers, said Kristi Montgomery, vice president, innovation, R&D at Kenco Group, a Tennessee-based third-party logistics (3PL) company. "Increasing consumer pressure for fast and cheap (delivery) isn't letting up," she said.
Speaking during "Technology in the Warehouse," a recent Reuters webinar focused on today's click-to-quick logistics environment and how to recreate a customer-first culture, Montgomery said the profession has to accommodate constant shifting needs. Due to supply and demand instability, increasing costs and labor shortages, organizations must shorten product life cycles as well as provide storage capacity support, she said.
Use of robotics in warehouse operations can help facilitate a streamlined end-to-end solution — from fulfillment to delivery timelines, said Jasmine Lombardi, chief customer officer at Massachusetts-based Locus Robotics, an autonomous mobile robot manufacturer. Labor shortages present challenges for fulfillment and delivery service providers, she said, adding, "Robotics is needed to meet demand and peak season demand."
Adding robotics can provide cost- and time-efficacy and greater productivity in warehousing, but systems need to talk to one another, said Gina Anderson, vice president solutions and growth, at Geodis Group, a transportation and logistics services provider, headquartered in France. "Open AI (artificial intelligence) operating platforms help labor, making teams stronger, better and smarter throughout the supply chain," she said. Recent collaboration, she added, "between providers and factory floor workers has been fantastic for the profession and inside warehousing's 'four walls.' "
Andy Johnston, senior director of innovation at Geodis Group, said, "With technology, businesses can plan more and react better, and build upon that. The solution can move, if needed."
Automation brings a more vivid display of information, with real-time data providing greater support and collaboration throughout the customer journey. "Data helps customers make actionable and efficient decisions," said Lombardi. "Real-time reports help deploy necessary resources that improve operations."
Despite the benefits, the use of robotics can fuel speculation about reduced storage capabilities and concerns about job retention. "Change management brings fear to the warehouse floor," Montgomery said. When adding automation into its processes, a company must make sure that its adoption is communicated to existing workers, making them part of the conversation, she said.
"With robotics," Lombardi stated, "the labor market profile is changing, attracting retirees. It also adds a layer of employee safety," reducing the physical and mental demands that often come from working long hours on the floor.
Johnston added that continuous improvement through innovation and technology helps assess workflows and the need for change.
Speed is key, Lombardi said, and automation helps achieve that. Before robotics, the average hourly productivity was 100 units. With robots, it's 170 units, she said: "Productivity increases two to three times."
Technology can help industry entrepreneurs and smaller businesses in emerging markets, Montgomery said: "Through artificial intelligence, machine and predictive learning, their needs are better managed." Green initiatives bring more challenges, she added. People are looking for "meaningful experiences that must include sustainability and purposefulness."
Webinar panelists concurred that warehouse systems need to talk to one another through single-source technology, connecting and optimizing endpoints. Johnston advised, "It's important to find the right cultural fit" when seeking automation partners. As new systems integrate, "It's important to ask for feedback from providers and facility floor staff. With robotics in more warehouses, how we progress in the next couple of years will be an exciting experience," he said.
(Photo credit: Getty Images/Mint Images)