UPMG2022: Supply Chain Resiliency — Real or Make Believe
September 20, 2022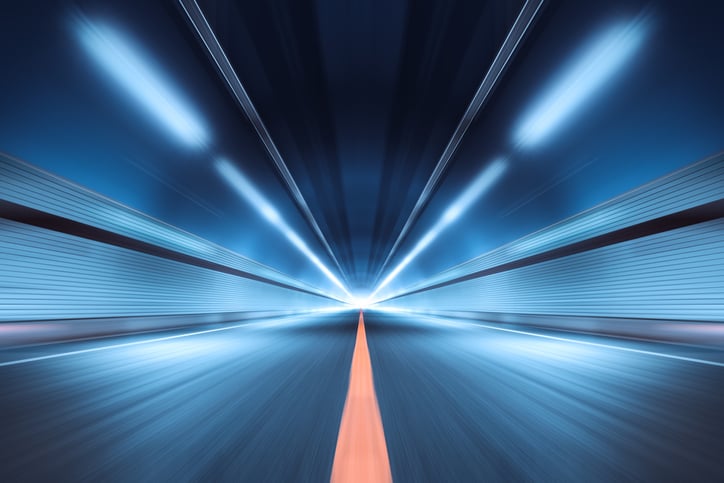 Resiliency is a key dynamic for supply management organizations, said keynote speaker Edward Frazelle, Ph.D., educator, author and renowned authority on supply chain strategy, operations and technology. They talk a lot about it, he said last week at UPMG2022, the annual conference for Institute for Supply Management®'s (ISM®) Utility Purchasing Management Group (UPMG).
Frazelle, the founder, president and CEO of RightChain Inc., a Florida-based supply chain analytics and consulting firm, defined resiliency as having "some reaction to an answer to something going on in the world that we can't control" — as if organizations are the arbiters of solutions big and small. Even if a company has all the answers, what is effective today will shift tomorrow, he told the audience at the two-day event in Atlanta. The conference offered utility supply chain practitioners the opportunity to discuss issues most prevalent today.
Instead of resiliency, Frazelle postured that organizations must deal with uncertainty, calling it a reality that can be counted on. Achieving resiliency — whatever an organization's idea of it is — will develop from a set of circumstances that can be controlled. The circumstances are formulated by having specific supply chain differentiators, increasing the probability of operational and fiscal success, he said.
The Gap Between Capability and Complexity
For illustrative purposes, he said, imagine the business as a straight line made of two characteristics, one on each end: capability and complexity.
While "having the right people, education, tools, partner resources, decision technology and methodology" are optimal characteristics in supply chain practices, they don't constitute a stand-alone requirement, Frazelle said, adding that there's another side to the equation: complexities that arise in the supply chain.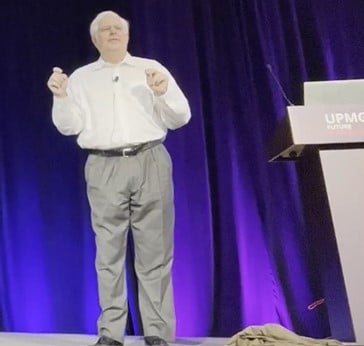 Supply chain resiliency is largely a matter of control, Edward Frazelle, Ph.D., said during the keynote session at UPMG2022 in Atlanta.
Strangely enough, he said, capabilities can, in turn, become complexities if they are not monitored, managed and scaled to today's standards. Measuring complexity starts by identifying the areas in your supply chain that add another layer of difficulty to doing business. The more geography your inventory, logistics and transport encompass, the increase in complexity, he said. Varying time zones, languages, cultures, people and SKUs adds more layers and depth to its complexity, he noted.
Achieving capability and complexity balance happens by increasing capabilities, simplifying complexities or both. "When capability sits below the complexity, that's when it becomes an overwhelming challenge," Frazelle said. Before focusing on capabilities, reassess the root cause of your complexities. Solutions may be within reach, internally, he said.
People and Self-Inflicted Complexities
Reflecting on past client interactions, Frazelle discussed how adverse company culture can create complexity. "Have you ever worked with people who enjoyed telling you how many fires they put out — like it was part of a merit system?" he said. The culture of "complexity drama" within an organization is not necessary, he said, and can cost time and energy and be counter-productive.
To change that behavior, "use the culture you have to get the culture you want," he said. "Set boundaries and limit the number of fires dealt with each day." In turn, this simplifies complexities and enhances capabilities.
Often, getting to where you want to be means having difficult conversations "to address the white elephant in the room," Frazelle said. Doing so can help organizations discover the capabilities required for supply chain success, he said.
"We need to be the best in the world," he said, adding that to become the best, "start with education. If people are educated, they gain awareness on thinking through these matters and solve a lot of the issues themselves."
Frazelle recommended that organizations design a transitional plan that "bridges the gap between capability and complexity (that takes you from) novice to advanced to experienced operational profitability across multiple time zones, languages, cultures and more." He called this a roadmap to reaching resiliency — though success in supply chain today may be more accurately measured in moments.
(Top photo credit: Getty Images/Xuanyu Han)