UPMG2022: Project Changes in the Utility Supply Chain Space
September 27, 2022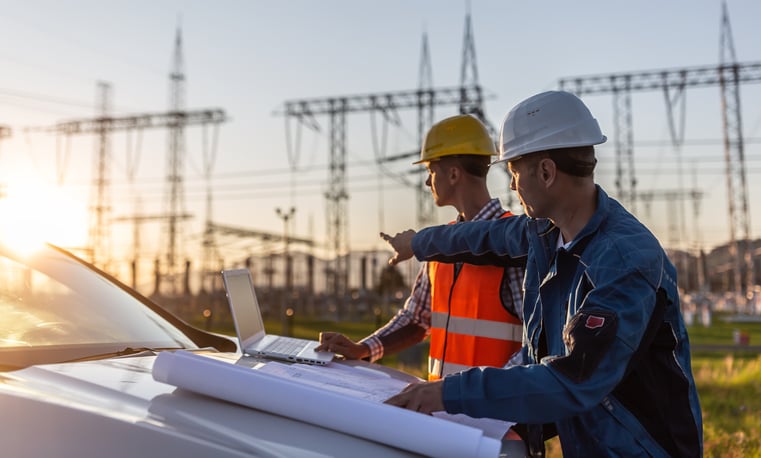 Utility supply chains and construction execution have changed over the past few years as companies have dealt with supply shortages, rising prices and lack of skilled craft labor as well as climate change and COVID-19 disruption.
Even so, there has been more collaboration, communication and transparency, internally and externally, panelists said during a session at the recent UPMG2022 Conference in Atlanta. Additionally, the period has been marked by increased customer centricity and innovation.
"From a project management side, things have completely changed," said Jerrod Devers, account manager for Power Line Supply in Versailles, Indiana, during the "Executing Capital Projects" session at the annual event for Institute for Supply Management®'s Utility Purchasing Management Group (UPMG). "You have to have a lot of forethought. You have to focus ... so you can give yourself a chance for success."
Harvey Collins, senior manager, supply chain for small, modular nuclear reactor programs, at Tennessee Valley Authority (TVA), said that delays have characteristic of recent projects. For example, during the height of the pandemic, a small specialty firm the utility worked with nearly went out of business, causing delays "to important work that didn't get done in a timely manner," he said. "The plant could not keep working."
Finding skill labor also has been an issue. "Years ago, it was tough," Collins said. "Now it's incredibly tough." On a good note, he said, TVA is now using a new contract delivery model that "has a different way to contract for projects that increases the certainty of delivering the project on time and on schedule."
Among utilities' project strategy trends:
Maximizing shareholder wealth. "From a procurement and sourcing side, we all have to realize that business is business, and supply and demand curves dictate price," said Steve Dobson is the sourcing manager for East Kentucky Power Cooperative, Inc. "When we've got supply shortages and demand increases, prices are going to go up and bottlenecks are going to happen (like the ports). It's also an opportunity for companies to maximize shareholder wealth, which at the end of the day, that's what businesses do."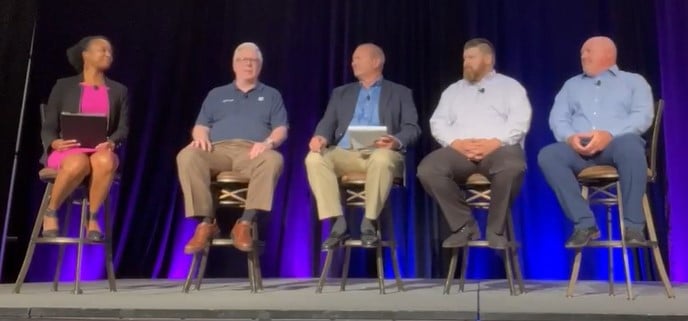 (From left) Melanie Cross, Harvey Collins, Steve Dobson, Jerrod Devers and Shawn Matthews during the "Executing Capital Projects" session at UPMG2022 in Atlanta.
Changing sourcing practices. Dobson said he is seeing positive change throughout his organization because it has changed its sourcing model by adding more supplier options. This has reduced due to no longer relying on a sole-source supplier.
Establishing internal partnerships and collaboration. Shaun Matthews, vice president of technical solutions and Midwest sales division at Power Line Supply, said the pandemic opened up opportunities for establishing relationships through internal collaboration, for example, including the engineering function in supply chain and project conversations. Doing so has enabled accountability and transparency, including conversations detailing the current state of projects and supply, including potential issues, he said. Having such conversations, he said, "has worked out really well for us; that's where we have the transparency and accountability."
Catering to customers. Focusing on "What can we do for you? What can we help you with? What are your pain points?" helps develop a partnership mentality of "we're all in this together," Devers said. "In this environment, that's really come in handy. We're not going to be 100 percent every time but we're going to do all we can to help this be successful."
Engaging employees. Expanding team expertise can help facilitate construction projects. Collins said that the supply chain team has added an employee with engineering and construction experience. The utility has lost a lot of staff members due to retirement, he said, and other employees have moved into new roles, impacting the supply chain function. In response, the utility is putting employees through "baseline training" on strategic sourcing, negotiations and contracting language, among other areas, because so many have varying degrees of supply chain and/or industry experience, Collins said.
Key Takeaways
Alliances with suppliers can make a difference in securing materials. "In times like these, you have to be more partners than transactions," Dobson said.
Improving communication with stakeholders is critical. For example, providing project forecasting information to manufacturers enables them to understand the utility's needs and adjust capacity and supply accordingly, Matthews said.
Long-term supply chain planning also is important. Utilities must match resources to their goals, Collins said. "You must have people internally who understand the business," he said. "If it's construction, have people in the supply chain who understand construction (and) how to deal with different entities," he said.
Quote
"We recognize that the ways we did things in the past aren't always the way to do things going into the future." — Matthews
(Top image credit: Getty Images/SimpleImages)