Tech Is Transforming Businesses as Well as the CIO and CTO Roles
September 06, 2022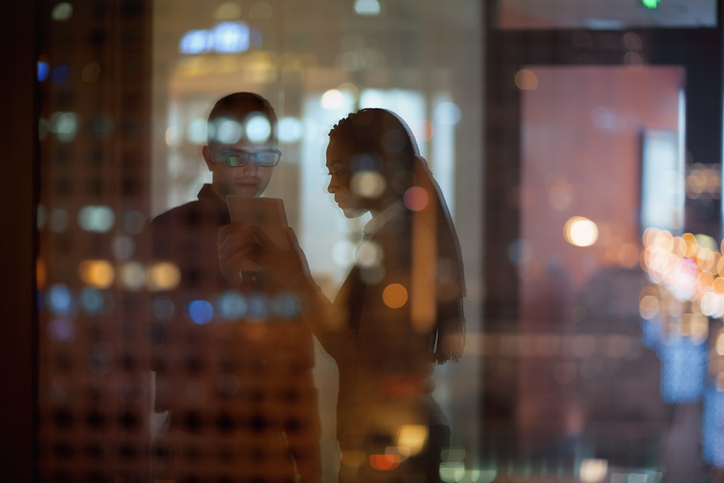 With digitization and the use of technology accelerating, the roles of the chief information officer (CIO) and chief technology officer (CTO) are changing. The positions have become more strategic, impacting all parts of the business.
The roles have changed fundamentally, said Susan Doniz, CIO at Boeing, during a recent webinar presented by Reuters. "(They're) all about growth," she said.
During "The Evolution of the CTO/CIO: Moving from Chief Technology/Information Officer to Chief Transformation Officer," which featured five panelists from a variety of industries, Doniz said technological change — and the speed of that change — has been remarkable. As such, the roles have become increasingly important.
"It's integral (for a CTO or CIO) to be part of the leadership team and to be a peer," she said. The role requires collaboration, and "to collaborate, you need to be not only a subject matter expert in terms of your field — technology — but you also (must be knowledgeable) about other parts of the business."
Technology projects and products tend to fail not because of the technology but because of the adoption and processes associated with them, Doniz said. So, to drive value, it's imperative to understand all parts of the business, including the users and the customers and the business partners, like the engineering, supply chain and marketing functions, she added.
A key characteristic of the role is being curious, she said. "If you're not curious and interested every single day in not just the technology but how things work, this isn't the role for you because you have to constantly want to learn and put yourself in the position of people who are using the product."
Tech Transformation in Real Estate
Not only are the roles of the CIO and CTO changing, but the entire tech organization is changing. "My organization is called 'digital and technology' because we have a mandate for digital and technology, not just execution," said another webinar panelist, Sandeep Davé, chief technology officer at CBRE commercial real estate and investment company.
The entire cycle of real estate is undergoing a technology transformation, he said. Commercial real estate, he noted, faces three macro trends:
1) The future of work, space and offices, a trend that has particularly come to light during the coronavirus pandemic. "Technology is being employed to analyze buildings, their occupancy, and whether I (should) come in the office that day or book a flex space," he said.
2) Sustainability, including to analyze the environmental impact of commercial buildings.
3) The increasing importance of data. "Commercial real estate is a very siloed data environment," Davé said. "CRBE took a wider view and has developed an industry-specific database from many data sources," which enables the company to generate better informed insights for clients, he said.
Tech and Health Care
Trends are influencing the use of technology and technology roles in the health-care industry as well. Ray Bajaj, chief technology officer and senior vice president at Cardinal Health, a multinational health care services company based in Dublin, Ohio, noted that the industry is facing six mega trends:
Consumerization of health care, as in delivering it in the manner that consumers want to consume. "There is a convergence of digital and physical channels that are coming," Bajaj said.
Changing role of pharmacies. No longer will they be a place to just pick up medications, they will be a point of care delivery, offering primary care services, he said.
Shift in care to a lower-cost setting, namely patients' homes.
Advancements in cellular biology and other areas, resulting in new therapies that are designed to cure rare diseases.
Revolutionizing of the medical device industry. "A new class of devices, like digital therapeutics, (feature) a combination of hardware and software that will come together using IoT technologies," Bajaj said.
Change in mission. The health-care model is changing from free-for-service to value-based care, he said.
How will the technology be used respond to these trends that are happening? Cardinal Health zeroed in on a framework developed by C.K. Prahalad of Michigan State University in the 1990s, Bajaj said, and as a result, the company is working to (1) develop a best-in-class technology platform for the organization, (2) treat customers as individuals — no one size fits all, (3) create a global talent pool, (4) reimagine business processes and (5) integrate intergeneration thinking into the work culture while making everyone digital savvy. These measures are designed to make the organization more agile, he said.
Additionally, he said, companies need to build muscle — "that is developing design thinking, customer centricity and ensuring you're building the right product."
Developing an "industry-leading technology platform that solves clear pain points for all of our ecosystem partners" is impacting customer relationships at Anheuser-Busch InBev, said David Almeida, the company's chief strategy and technology officer. "(It's) driving value for us and our partners, which in turn accelerates the beer category." Digital enables them to provide new products and services and deepen the relationship with their customers, he said.
For companies today, having a CIO or CTO role that is strategic and strengthens the business is critical, especially as technologies continue to evolve, the panelists said. Likewise, it's important to use technologies to respond to trends, enhance customer relationships and meet company needs, they said.
(Photo credit: Getty Images/Shannon Fagan)