Improving Labeling Through Cloud-Based Solutions
August 16, 2022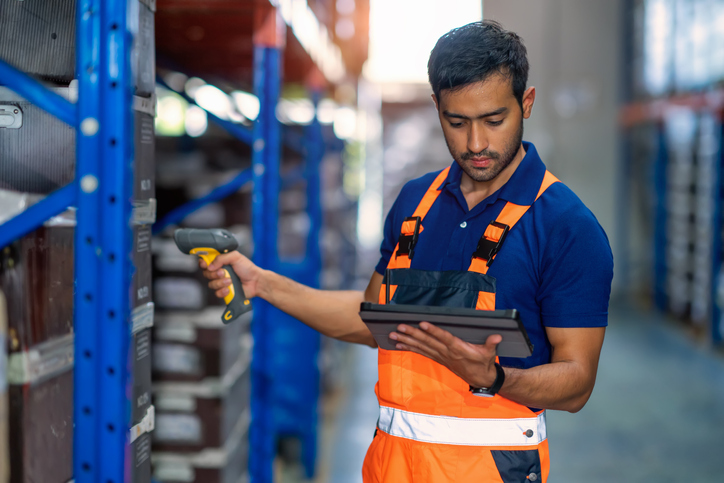 Driven by the coronavirus pandemic and the continuing supply chain crisis, organizations now recognize that labeling is no longer a tactical necessity, but an enabler for business growth and agile supply chain operations.
But many executives and supply chain professionals are finding that their fragmented labeling systems can't keep up with supply chain complexity as the world continues to increasingly depend on digital platforms. As a result, they face devastating and costly production delays. On average, label printing errors cause companies to lose more than US$1.3 million per year because of the production line shutdowns they cause.
As the logistics industry continues its move toward digitization, many companies are turning to cloud-based strategies, including labeling, to increase supply chain efficiencies. Gartner estimates that by 2026, public cloud spending will exceed 45 percent of all enterprise information technology (IT) spending, up from less than 17 percent in 2021.
Additionally, according to a recent Loftware survey of nearly 1,000 supply chain professionals around the world, almost three-quarters of companies believe the cloud will be the preferred method for labeling applications within the next three years. This signals that corporate leaders are beginning to recognize a direct connection between labeling, the cloud and supply chain health.
Barriers to Entry
In the past, the more common approach for barcode labeling was managing fragmented and custom-built legacy solutions hosted on premise. As those offerings evolved, many companies took advantage of standardized enterprise labeling solutions. However, the cost to implement such centralized and integrated solutions could present a barrier for small to midsize companies.
A less expensive alternative, cloud-driven software can enable businesses of all sizes and scopes to apply world-class enterprise systems without having to employ a large IT team or have a limitless IT budget. Other benefits include improved efficiencies, reduced infrastructure costs, improved sustainability with a zero on-premises footprint as well as the capability to future proof and easily scale labeling operations.
Cloud labeling affords small and midsize companies the ability to perform business functions swiftly thanks to benefits from automatic software updates, subscription-based payments, and easily scalable printing operations when needed.
Furthermore, such a system gives small and midsize businesses improved flexibility and improved cash flow. A cloud system offers enterprise-level data governance and data recovery and improves IT security while facilitating collaboration and enabling employees to work from anywhere. This allows a company of any size to adapt to the rapidly changing work environment.
Normalization of Cloud-Driven Labeling
Use of cloud solutions for labeling applications is becoming normalized as companies recognize the opportunity to (1) enable continuous operations, (2) quickly shift production and labeling across multiple sites, (3) flex to meet the demands of remote work trends and (4) provide ample tech support where needed. Because it provides flexibility and integration with sources of truth and extends labeling to all stakeholders across the enterprise (including suppliers and partners), the cloud also allows organizations to easily scale their labeling operations.
With the cloud, maintenance is greatly simplified and upgrades are seamless thanks to on-demand provisioning of hardware and software. It also provides a high level of financial predictability since it shows up as an operating expense versus a capital expense. With no IT infrastructure to purchase or maintain, companies can allocate their budgets to other core operating expenses and focus on what they do best: running their businesses.
The global supply chain requires a system complex enough to maintain the level of organization needed to balance its many parts, yet simple enough for employees to use to alleviate potential user-related friction. Just one mistake can disrupt a company's entire supply chain and be costly to fix. By adopting cloud-first labeling strategies, companies can strategically address challenges in the ever-evolving supply chain ecosystem.
Cloud-driven labeling offers the ability for companies to improve workflows, reduce costs, remove IT burdens and lessen errors while increasing competitiveness — enabling a stronger foundation for the future.
(Photo credit: Getty Images/Cravetiger)