Crafting a Convincing Business Case for Supplier Diversity
August 03, 2022
Sponsored Content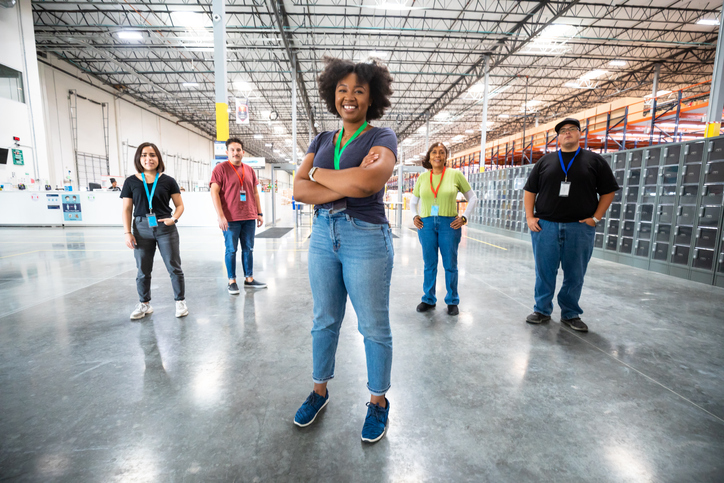 Businesses' average spending with diverse suppliers is only 5.9 percent, according to the 2021 State of Supplier Diversity Report from supplier.io. Despite a recent surge in organizational initiatives to implement supplier diversity strategies, that percentage seems low.
Organizations committed to progressing supplier diversity recognize its innovative potential and competitive advantage. To get support from leadership, procurement must align with the C-suite in a way that will resonate by communicating the bigger picture. Procurement teams advocating for corporate social responsibility (CSR) need to demonstrate to the CFO the positive impact on the business and how it is more than just the right thing to do.
Typically, they should consider the following factors when making a business case for starting a supplier diversity program:
Defining supplier diversity. Upper management may be unaware of what constitutes a diverse business. To qualify as diverse-owned, the business must be 51-percent owned by someone designated as a minority, a woman, LGBTQ, disabled and/or a veteran, although other classifications exist. In the U.S., about 20.9 percent of businesses are women-owned, about 18.7 percent are minority-owned, and about 5.7 percent are veteran-owned, according to the U.S. Census Bureau. Thus, there is a significant pool of supplier candidates.
Analyzing diverse supplier spending. When completing a spend analysis, review the data with a focus on where the business is regarding supplier spend. Even if an organization is not deliberately looking for diverse suppliers, it is likely doing business with some.
Keep in mind that the typical spend analysis process of cleansing supplier names and addresses often removes information needed to classify suppliers as diverse. For example, a multi-location business may have independent, diverse-owned franchises. Rolling that spend under the top-level name means lost visibility. When cleansing data, incorporate a classification system for retaining valuable diversity data.
Rethinking supplier payments. As procurement teams negotiate supplier payment terms, companies may want to extend payment terms to 90 or 120 days to improve working capital and cash flow.
However, minority-owned businesses, which have comprised more than half of new U.S. businesses over the past decade, can be smaller and less likely have the financial clout for extended payment terms. A more inclusive procurement strategy considers business size. This might mean the business's policy is to pay non-diverse suppliers in 90 days and diverse-owned suppliers in 30 days, demonstrating a more thoughtful approach to supplier management.
Connecting to talent and competition. Employees, especially emerging professionals, value working for a diverse-minded organization. This extends past hiring practices to the suppliers they use and how this mindset is embedded throughout the company. Employees may tie company culture to supply chain practices when choosing where they want to work.
In addition, companies increasingly want to do business with businesses known for working with diverse suppliers. Overlooking the importance of diversity may lead to lost business. Understanding your customers' CSR objectives can help identify opportunities to bolster brand reputation and stand out from competitors.
As more companies link supplier diversity to their business strategy, making a business case to the CFO is not only the right thing to do. It can strongly improve the position of the company for the future.