Benchmarking in Supplier Diversity
August 02, 2022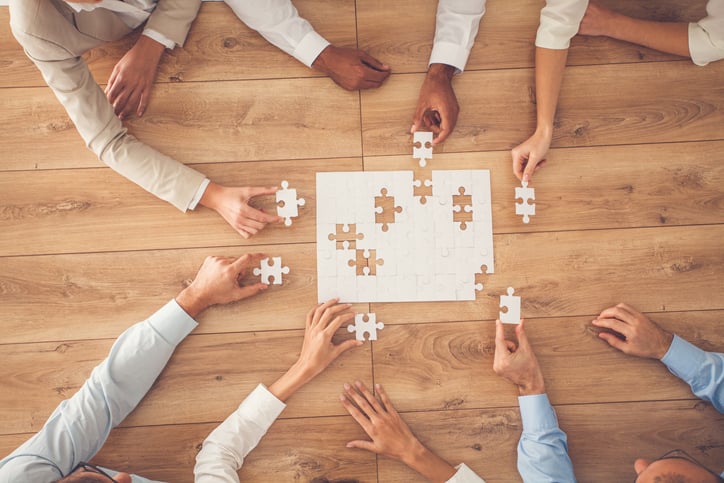 Benchmarking can help organizations become "above average" in their supplier diversity efforts. The practice of measuring performance and calculating potential based on external standards, benchmarking drives improvement by admitting that other companies may be doing some things better than you.
Benchmarking is typically applied to production-centric processes, offering insight and calibration of what "good" looks like. Since it establishes industry norms and shows how a company compares to others, supplier diversity programs often base their internal targets on industry benchmarks.
Why Benchmark?
Benchmarking allows organizations to learn from other companies — and is effective for reducing costs or improving quality, some of the more traditional operational indicators. To eliminate the fear of sharing trade secrets or learning too much, companies tend to benchmark methodologies and practices against non-competitors. This creates a collaboration which benefits both companies, allowing them to match performance.
Supplier diversity, a data feed used in environmental, social and governance (ESG) reporting, is frequently benchmarked. However, keep in mind that it's not always the same across companies — this is because the methodology for measuring supplier diversity leaves a fair amount of discretion to each company. One metric commonly used to assess supplier diversity programs — spend with diverse suppliers as a percentage of spend under management — is often an industry benchmark.
But this may be where similarities end and blurring begins. Each company identifies spend under management differently, generally based on how it defines exclusions — categories it does not control. Exclusions are omitted from the denominator, and therefore change the percentage. Furthermore, the numerator — spend with diverse suppliers — differs based on the company's definition of diverse suppliers. Some companies require that diverse suppliers have third-party certification while others look at certifiable or self-certified suppliers.
Thus, the same metric can be defined differently and does not provide a fair comparison. While distilling supplier diversity into a single operational metric of spend makes it appear to be benchmarkable, it really is not.
Worse still, results can be misleading, often giving a false sense of a robust program, when in actuality, companies have substantial spend with only one or two large suppliers. If these suppliers are acquired by other companies that aren't considered diverse — or they become non-diverse through change of ownership — the percentage will plummet. This means that measuring only spend may not provide a reliable indication of supplier diversity program stability.
Effective Benchmarking
Benchmarking is most effective when measures are aligned with the changes an organization wants to drive.
The key is finding the right aspects to measure, which is why benchmarking works best in operational settings. For example, learning the industry abandon rate for an online application is 38 percent when your company's is 46 percent can be eye-opening, prompting an investigation of the root cause. In this case, there is a direct connection between the abandon rate and sales, which translates to corrective action increasing profitability. Also in this example, benchmarking identifies areas of improvement with bottom-line results.
Misalignment of the measures and changes you are considering can lead to confusion in decision-making.
Supplier diversity programs can benefit from collaboration. Begin by finding a company with a similar focus and that is located in the same region. Since benchmarking is most effective with non-competitors, consider benchmarking at a categorical level. This allows active sharing without the fear of losing your competitive advantage. Successful benchmarking should be based on shared context and be mutually beneficial.
Additionally, avoid being distracted by supplier diversity benchmarks that compare your performance against that of the industry. Instead, use benchmarking to identify external collaborations and focus on what matters: how diverse suppliers create business value.
This value is measured internally. Use multiple measures to drive desired behaviors — and strive to be exceptional.
(Photo credit: Getty Images/Fotostorm)