Remaining Competitive and Resilient in Today's Manufacturing Environment
July 25, 2022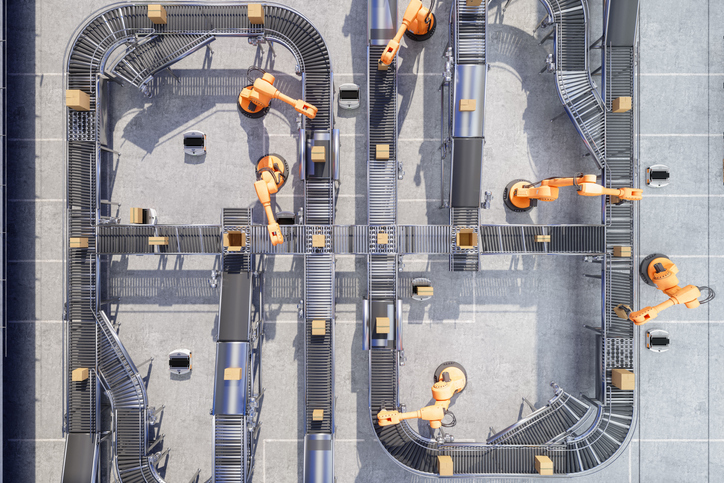 To some, it may seem like the U.S. has become more of a service-oriented country — that it has acquiesced its manufacturing position to other countries for cost and other reasons. But John Hazen White Jr., executive chair of the Taco Family of Companies, has "never bought into that," he said.
During the opening remarks at the recent Brookings forum, "Improving Global Supply Chains," White said, "If there ever was a time to think about manufacturing in America and the value of it, it's now. The value in the investment in manufacturing has been proven in the last 2½ years."
Calling manufacturing workers "heroes," White, a Brookings trustee, said, "Manufacturing has come to the front to help save this country through the (coronavirus) pandemic as they continue to produce and supply the needs for all of us to live."
The forum, the 11th annual John Hazen White Forum on Public Policy in Washington, D.C., featured two panels examining global supply chain disruption and how to mitigate it.
Sourcing 'Whack-a-Mole'
Manufacturers still are working hard to produce and supply needed goods to meet customers' expectations. But they face a huge challenge in securing the materials necessary do so in a timely manner, said Leslie Taito, executive vice president of business operations at Taco Comfort Systems, one of the panelists.
Among the issues:
Massive delays in getting supplies. Such delays can push out product delivery as much as six months, she said. "We're finding that our suppliers are having raw materials challenges; they're not finding component parts to incorporate into our parts," she said.
Price increases. "Components that once cost us 53 cents can now be on the market for $50, so we're having to source from different places," Taito said. It's not easy to pass such cost increases along to customers, she added.
Skyrocketing transportation costs, which for her company is up 137 percent, she said.
Inventory challenges, including holding additional inventory "just in case," she said.
There is a financial challenge to doing business now, Taito said. And companies face a different challenge every day, she said. A component may be available for one order, but not the next. "And when I can find that, another component is not available," she said. "So, there's a bit of whack-a-mole that's happening, … and we're trying to make sure we can still satisfy our customer demand."
Another panelist, Rep. David Cicilline, D-Rhode Island, said that today's supply chain issues point to why "it makes a difference that we make things here in America, that we invest in research and innovation so we can continue to develop new products and services, and that we have a competitive market — because competition is the single greatest driver of innovation."
Less Reliance on Imports
While the current environment is laden with challenges, it's also a great time of opportunity, Cicilline said. He added that Congress continues to work to create more opportunities for American manufacturing, including in new sectors, to drive less reliance on having to transport goods from elsewhere, "particularly in the complicated geopolitical world we currently live in."
"Most importantly for the supply chain issue, we didn't have a very sophisticated way of monitoring, protecting and building supply chain resilience," he said. "We relied on the marketplace to do it."
The America Creating Opportunities for Manufacturing, Pre-Eminence In Technology and Economic Strength Act of 2022 (America COMPETES Act of 2022) can be effective, he said. One version of the act was passed by the U.S. House of Representatives in February and another by the U.S. Senate in March. One of legislation's measures is to create an office within the U.S. Department of Commerce to focus on supply chain resiliency, he said.
Semiconductor manufacturing is an area that offers opportunities, Cicilline said. Legislation calling for US$52 billion to subsidize U.S. chip manufacturing and research is expected to face a final vote in the Senate this week.
Growing competition in the U.S. will help the U.S. economy as well as supply chain issues, he said. So many areas of the economy, including logistics, have become concentrated with only a few companies, he said: "Having a diverse supply chain with lots of opportunity and lots of actors is one way to have a resilient supply chain."
Finding a 'Delicate Balance'
While creating more U.S. manufacturing opportunities results in more jobs, Taito says, it's important to remember American jobs also are created through product assembly. Even if a company can't source 100 percent of its components in America, if it brings in components from elsewhere, "we can still allow for American jobs to add value to that," she said. "So, I think there's a delicate balance."
Another consideration: American-made components may cost more than those made overseas. "End consumers don't always want to pay the additional cost," Taito said. Often, instead, they are looking for discounted, throw-away-type products, she noted: "We're going to have to figure out how to rectify that: How do we put a value-add product into the marketplace that we can strategically position and say it's worth the additional dollar investment?"
Investing in the American worker is imperative, Taito said. But companies also know they must participate in a global economy to remain competitive, she said.
Other discussion centered around additional ways to build resilience, the importance of infrastructure, workforce challenges like skills gaps, logistics disruption and potential solutions, and security needs, among other topics.
(Photo credit: Getty Images/Onurdongel)