Rare Earth Metal Supply Chains Move into Mainstream
July 31, 2023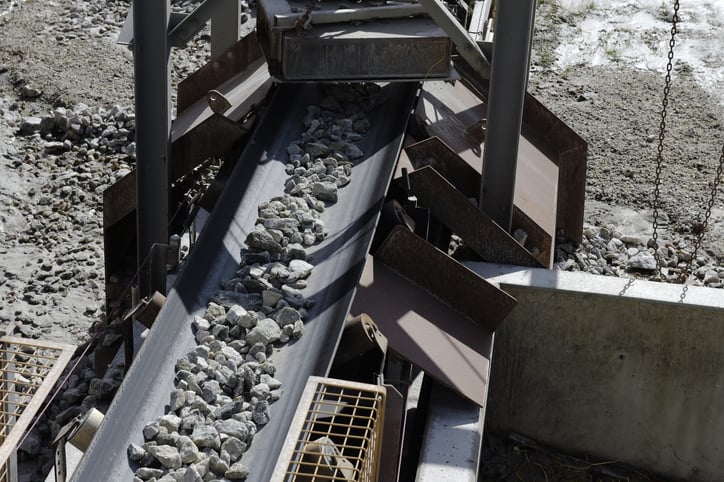 A growing mistrust in global dealings has helped reposition the global economy.
Much like in the board game Risk, businesses and governments are strategizing and redefining boundaries in anticipation of battles to come. However, unlike the board game that empowers with artillery, innovation's battlefield is embroiled in rare earth minerals: Whoever has the most, wins.
The Treasure Trove
More efficient earth metal supply chains are set to source of rare minerals in less time. With the greater push for sustainable solutions in manufacturing and operations along with and emphasis on environmental, social and governance (ESG) standards, the intrinsic value of precious metals has taken on new meaning. A country's strength and success rests upon the ability to unearth rare minerals as well as process them for manufacturing and other uses.
Rare earth minerals are the foundation of an electric world. Their chemical compounds formulate electric batteries that support a carbon-free ecosystem through vehicles, solar panels, wind turbines and defense systems, forging renewable energy on a greater scale.
Public and private organizations are scrambling to secure rare minerals. Adamas Intelligence, an independent research firm, noted that global demand of rare earth oxides is expected to triple from US$15 billion (2022) to $46 billion in 2035.
Copper, nickel, lithium and zinc are some of the vital minerals in development of electric vehicle (EV) batteries. Recently, U.S. lawmakers sought to reclassify copper as a critical mineral to better ensure the country's energy security and mitigate future risk of a short supply. But after review, the U.S. Geological Service (USGS) rejected the request, citing that copper has not reached critical mineral status.
Among the 17 classified rare earth elements, China maintains a three-decades-long stronghold; it controls nearly 60 percent of the world's rare earth mining operations. Additionally, the country possesses more than 85 percent of rare earth processing capacity, leaving many countries beholden to Beijing. North America, the United Kingdom (U.K.) and the European Union (EU) are seeking alternative ways to generate supply.
Building the Infrastructure
On a mountain in California's arid Mojave Desert, Mountain Pass Mine is working to build momentum for U.S-based mining of rare earths. The facility, owned by MP Materials since 2017, provides access to the richest deposits of rare earth elements and is the only integrated rare earth mining and processing site in North America.
Matt Sloustcher, MP Materials' senior vice president of communications and policy, says the company is focused on producing and recycling materials needed for, as he puts it, a "full magnetic supply chain." According to the USGS, MP Materials provides approximately 15 percent of the annual rare earth minerals consumed.
The Mojave Desert mine is a zero-discharge facility designed to recover and recycle more than 1 billion liters (264,172,052 gallons) of water per year. That's nearly 95 percent of what is needed in the beneficiation process, cutting time and cost while boosting environmental efficiency. (Beneficiation enables water to separate ore from non-usable minerals, resulting in a higher-grade product.)
The Magnetic Supply Chain and National Security
Onshoring of mining and processing rare earth elements supports greater national security. The U.S. Department of Defense continues to provide millions of dollars in funding for the Mountain Pass Mine.
Linda Chrisey, program manager at Virginia-based Defense Advanced Research Projects Agency (DARPA), a national security-focused technology group, says the break down and refinement of rare earth elements is highly complex and can require 100 steps. She adds there are increased risks of environmental damage from hazardous exposures to chemicals used in the separation and purification processes.
MP Materials is refining "light rare earths," a compound of neodymium and praseodymium commonly found in rare earth magnets, as well as lanthanum and cerium. To fulfill a government-centric need, the mining company will facilitate production of such "heavy rare earths" as terbium, dysprosium and samarium, enabling magnet functionality in high temperatures, crucial to defense and aerospace applications.
EU Gets Mineral Boost
European-based governments and businesses are also feeling the pressures from China's ownership of rare earth sources, potentially putting a chokehold on the positive progression and implementation of EV technologies within the EU and U.K.
But a recent find near Kiruna, Sweden, in the northernmost part of the country, could provide sustainable relief, though not without challenges. The New York Times reported that state-owned mining enterprise LKAB, established in 1890, discovered more than 1 million tons of rare earth mineral deposits, the largest in Europe. However, experts stated that it could take at least 10 years to extract and bring them to market.
Although LKAB has a multicentury mining footprint in the region, it knows the difficulties in establishing new mine facilities for metal ore refining. Extensive, required environmental studies could be, in part, why the EU has no large-scale mining of rare earths. According to the company's chief strategy officer, David Hognelid, the deposit near Kiruna will bring the EU closer to its future demand.
Canadian-mining NioCorp Developments Ltd. and automaker Stellantis N.V. are working to establish a rare earth mineral deal, supporting EV manufacturing. Rare earth oxides to be produced at NioCorp's southern Nebraska plant include neodymium-praseodymium oxide, dysprosium oxide and terbium oxide for high-strength permanent magnets essential to EV motors, wind turbines and consumer electronics.
(Photo credit: Bloomberg Creative Photos/Getty Images)