Top Supply Chain Technology Trends — Gartner
June 13, 2022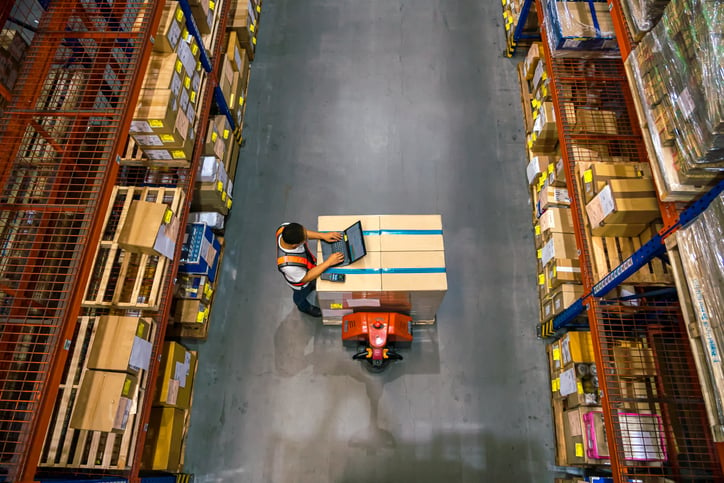 As they face increasing disruption, companies strive to improve supply chain resiliency, agility and transparency — and so turn to technology as a response.
"According to a Gartner survey among 211 supply chain professionals in December 2021, 34 percent of respondents said that adapting to new technology is the most important strategic change supply chain organizations will face five years from now," Dwight Klappich, vice president analyst with the Gartner Supply Chain practice, said in a press release. "Supply chain leaders must take multidisciplined approaches for identifying innovative technologies and orchestrate the right technology investments at the right place and the right time."
Gartner analysts discussed eight supply chain technology trends — and the challenges and opportunities of technology adoption — during last week's Gartner Supply Chain Symposium/Xpo in Orlando, Florida.
The top trends in tools and technology, according to Gartner, are:
1) Hyperautomation 2.0. Such an approach uses a variety of technologies, including artificial intelligence (AI) to "rapidly identify, vet and automate as many business and IT processes as possible," the press release states.
2) Next generation robots. Such robots are more flexible and adaptive than previous versions. "In the future, companies will have heterogeneous fleets of robots where work will have to be orchestrated across different robots — meaning that robots have to interact with each other and need to communicate with other types of automated equipment like elevators and doors," the press release states.
3) Autonomous things. This includes drones, robots and other autonomous technology like AI that can perform tasks efficiently and with more clarity, Gartner analysts say.
4) Digital supply chain twin. A digital version of a supply chain, this tool enables alignment across the supply chain.
5) Analytics. Data enables deeper insights into the supply chain.
6) Security mesh. Such a tool provides a structured framework of governance, collaboration and applied technology applications to ensure security and safety of systems, people and supply chains, according to Gartner analysts.
7) Ecosystem collaboration. Companies are realizing that they need to enhance communication and digital connectivity with key stakeholders, and such tools and services enable the creation of a collaborative work environment and shared value opportunities, the analysts say. They offer visualization and mapping tools for real-time digital connections across the network.
8) Sustainability tools. These can be used to increase or enhance collaboration, digitalization and visibility. In the press release, Klappich noted, "Supply chain leaders who don't invest in tools that support a wide range of sustainability goals and metrics risk a significant impact on brand, company image and consumer value perception."
(Photo credit: Getty Images/Kmatta)