Increasing Sustainability Through Freight Data Exchange Standards
June 28, 2022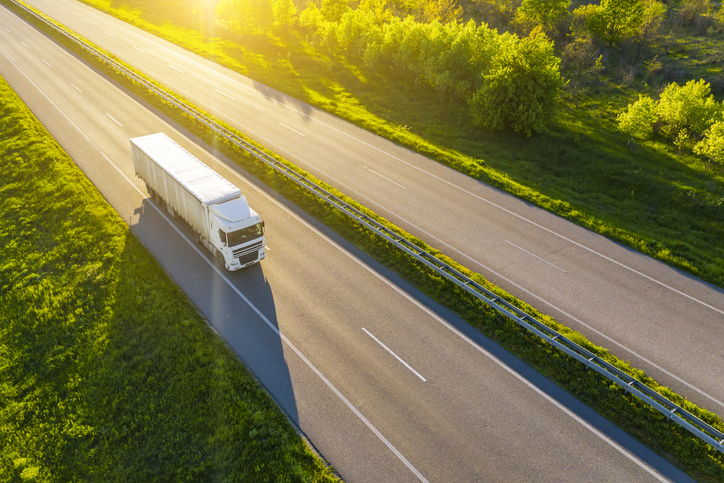 The logistics sector has been wrestling with ways to reduce carbon emissions, including using lower carbon fuels, drone technology and electric vehicles. The transportation sector accounts for more than a quarter (27 percent) of U.S. greenhouse gas (GHG) emissions, according to the U.S. Environmental Protection Agency. That's more than any other sector.
According to Statista, medium to heavy trucks account for 22 percent of carbon dioxide emissions produced by the transportation sector globally, while shipping accounts for 11 percent.
Open freight data exchange standards — technical specifications delineating how to share key information to enable seamless freight logistics — could make a difference. According to a new report from the Coalition for Reimagined Mobility, such standards would result in an estimated 22-percent reduction in carbon emissions by 2050. Solving the Global Supply Chain Crisis with Data Sharing: Improving Operational Efficiencies and Reducing Emissions Across the Freight System states that standards can help improve the global freight system's resilience and sustainability and lessen dependence on oil.
The coalition, also known as ReMo, is a Washington D.C.-based global initiative of industry, government and academic leaders created to shape policy and ideas for more equitable and sustainable movement of people and goods around the world. The report, released Tuesday, includes modeling by the International Transport Forum (ITF), an intergovernmental organization with 64 member countries that acts as a think tank for transport policy.
"We need a comprehensive plan of action to decarbonize our global freight sector," Mary Nichols, the coalition's co-chair, said in a press release. "Business as usual is not an option. As we transition to increasingly lower carbon fuels, vessels and vehicles, we must also rapidly deploy technology solutions that will drive operational efficiencies — and critically needed climate benefits — across the global supply chain."
For the report, the ITF's freight emissions model was used "to quantify emissions reductions that could be generated by data exchange to share logistical data in near real-time and streamline the supply chain," according to the press release. Among the findings:
Sea freight emissions could be reduced by 280 million tons of carbon per year
Road freight emissions could be cut by 360 million tons of carbon annually
About 2.5 billion barrels of oil annually could be eliminated
Operational efficiencies could be improved
Freight cost savings could amount to more than 6 percent per kilometer.
Critical stakeholders and policymakers need to leverage digitalization, the report states, "to deliver a clean, more efficient, and resilient global freight system and supply chains for all by standardizing the exchange of freight data."
Adoption of digitalization has been lagging, however, and stakeholders continue to operate in data silos: "The shipment of goods across today's supply chains requires a high degree of coordination. Yet, instead of transitioning fully to the digital age, supply chain stakeholders continue to rely on manual and inefficient communication tools and processes," the report states.
A globally adopted standard for freight data exchange would offer the digital architecture to enable accessibility for all operators, according to the report. "Freight data exchange will accelerate transformation at the speed and scale needed to improve overall performance, avoid irreversible damage to the planet, and create resiliency to navigate future disruptions," it says.
Recommendations include (1) requiring the use of freight data exchange standards to access ports, (2) developing standards that communicate near real-time operational data and (3) allowing national governments and ports to require the use of freight data exchange standards.
"The world's largest shippers and major supply chain players must work together to forge a new path to decarbonization and resilience by embracing digitalization and a globally accepted freight data exchange standard," Michael Hynekamp, COO, Wallenius Wilhelmsen ASA, said in the press release. "We, alongside members of the coalition, are committed to reimagining the freight system in collaboration with private and public organizations around the world. Digital transformation is the way toward our sustainable future."
(Photo credit: Getty Images/Anton Petrus)