The Role of Small Businesses in ESG
May 03, 2022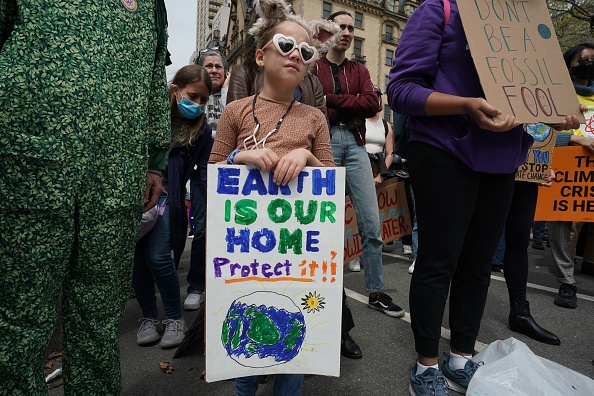 On Earth Day, April 22, President Joe Biden signed an executive order aimed at strengthening America's forests, boosting wildfire resilience and combating global deforestation. In line with COP26 commitments, it also continues the administration's move toward fighting climate change — efforts that started with the country rejoining the Paris Agreement and creating the National Climate Task Force.
The administration's actions are also aligned with the increased awareness and commitment from the private sector to act and fight climate change. Many large corporations around the world have made commitments to net-zero carbon emissions and have set science-based targets for the years ahead.
However, a segment of the private sector is not always as publicized in its fight against climate change: small and midsize enterprises (SMEs).
Understanding SMEs and Their Impact
A SME is generally defined as a business that employs fewer than 500 people. According to data from the U.S. Census Bureau and the U.S. Small Business Administration Office of Advocacy, there were 32.5 million U.S. small businesses in 2021. Accounting for 99.9 percent of U.S. businesses, they employed 61.2 million workers, representing 46.8 percent of U.S. employees. In 2021, the number of U.S. small businesses grew 2.5 percent from the previous year — and 9.8 percent since 2017.
Globally, SMEs represent 90 percent of businesses and impact more than 2 billion people, including accounting for 50 percent of global employment. They also represent 50 percent to 70 percent of value added in Organization for Economic Cooperation and Development (OECD) economies and an average of more than 30 percent of GDP in emerging economies. Even if individual SMEs have a small carbon footprint, when grouped together they represent a substantial percentage of the global carbon footprint.
It is estimated that 80 percent to 90 percent of the greenhouse gas (GHG) emissions of most products do not result from the manufacturer's operations but rather from its value chain. Scope 3 emissions are indirect emissions that are built into purchased raw materials, goods and services, as well as the utilization and disposal of sold products. Approximately two thirds of Scope 3 emissions come from the upstream supply chain — and SMEs make up a large percentage of that input.
Despite acknowledgement of this, most companies still lack visibility of their suppliers' performance levels and capabilities, whether environmental or not. This is particularly prevalent across multitier interconnected supply chains. Financial news website CFO Dive recently published survey results that showed that most CFOs and executives said that they were unable to accurately determine if their suppliers meet environmental, social and governance (ESG) standards. In addition, while most companies agree on the need to obtain ESG data from their suppliers, just over half of the 800 CFOs surveyed globally admitted not having this information, according to the report.
This does not necessarily mean that SMEs are not contributing to the fight against climate change. In fact, it is the opposite. Yet given their size and resources, they do face an uphill battle.
SMEs Join the Fight Where They Can
Just like large corporations, SMEs are joining the fight to cut GHG emissions and achieve net zero targets. Data shows that in recognizing its importance, they are driven by a combination of (1) customer demands, (2) an interest in improving their brand equity and (3) a desire to differentiate themselves from competitors, or, in some cases, simply out of principle.
Among the actions taken by SMEs to improve environmental performance, most focus on energy reduction to cut emissions. Many SMEs recognize the importance of education and are investing in educating their employees to support their efforts. Others have committed capital investment to upgrade infrastructure and equipment and adopt new green technologies that will propel the change.
However, most SMEs face several critical challenges that prevent them from advancing and, in some cases, even participating in the effort: skills development and lack of access to external funding. Climate action, especially for SMEs, is expensive — so if their customers are not asking for it, they might not give it much priority.
However, it is evident that SMEs need to join the fight — and it is also evident that they cannot always do it alone: Large corporations need to play a role in these efforts. Involving SMEs in climate change and supporting their initiatives can directly impact larger customers. It drives resilience in supply chains, and it cuts Scope 3 emissions. It is estimated that on average supply chain emissions are 11 times higher than those produced internally by the corporation, according to the CDP 2020 Global Supply Chain Report. In this effort, focal companies, that is, those buying goods and services from their supply chain, have a dual role to play: demanding action and supporting action.
Demanding action is critical since focal companies can leverage their buying positions to influence ESG action from their suppliers. They can issue RFIs and RFPs that include carbon emissions requirements and factor in carbon intensity as a prequalification element, just like costs, quality, and many others. Many organizations have already started acting and leveraging their procurement teams to drive this type of strategy. For example, Microsoft requires its suppliers to disclose emissions data and BT Group has added contract clauses that demand that suppliers reduce their emissions over the term of their contracts.
Most recently, on April 26, General Motors publicly asked its suppliers to sign an environmental, social and partnership pledge to commit to carbon neutrality. GM also started incorporating ESG scoring in its prequalification and supplier management processes. The move extends to mandating achievement of both environmental and social targets and minimum scores by 2025.
Supporting action is equally important. SMEs face valid financial and skills-development constraints and many large corporations and non-profit organizations have taken note and have begun supporting them. Ikea, for example, provides help with financing through onsite investments to those suppliers aiming to covert to 100-percent renewable energy. A separate global organization extended the length of some agricultural contracts so that their suppliers had the security of long-term revenue streams to support infrastructure and green technology investments. And Gucci and other companies leverage their influence to help SMEs obtain financing at favorable terms.
A notable corporate group that has shown leadership to promote and support climate action across supply chains is the 1.5°C Supply Chain Leaders, which includes companies like Ikea, Mastercard, Unilever and Ericsson. And non-profit organizations like The SME Climate Hub provide tools and guidance as well as free resources to help SMEs understand how to measure their emissions and navigate disclosure. In November, they released Climate Fit, a step-by-step resource to help SMEs cut their emissions and drive governance across their operations.
Everybody's Responsibility
Over the past decade, developing and achieving ESG standards has become an imperative for companies. Such measures have received more prominence due to the coronavirus pandemic: The past two years have reinforced how interdependent we are as humans and as a business community.
SMEs play as critical a role in building resilience and driving recovery as any large organization. When it comes to driving climate action, it is no different: SMEs will play an important role in supporting and developing some of the technologies, infrastructure, systems and processes that will allow companies to execute global plans on climate action and reach their 2030 and 2050 ESG targets.
To make this happen, larger organization will need to step up and both promote and support change across their supply chains.
(Photo credit: Getty Images/Bryan R. Smith)