Supply Chain and Economic Concerns Endure After Russia's Invasion of Ukraine
May 03, 2022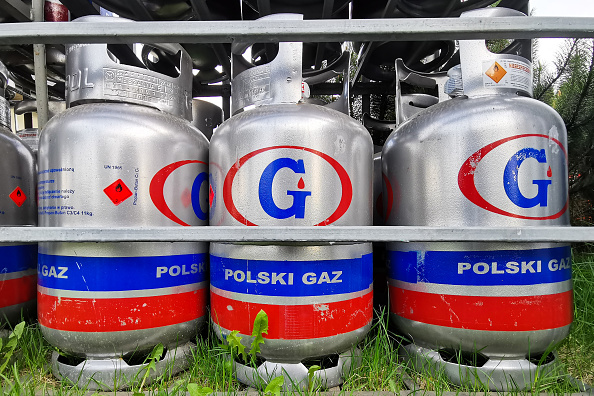 Companies already grappling with lingering coronavirus pandemic issues like component shortages, longer than normal lead times and logistics challenges continue to be plagued by supply chain disruptions due to the Russia-Ukraine conflict. Concerns about the economy also haven't let up, as inflation continues and growth appears to have slowed.
The first quarter's economy was the weakest in nearly two years: The U.S. gross domestic product (GDP) shrank at a 1.4-percent annual rate, after recording a 6.9-percent annual growth rate during fourth quarter 2021. Still, consumer spending rose at a 2.7-percent annual rate during the first quarter; this was slightly accelerated from fourth quarter's rate, The Wall Street Journal reported. In March alone, it rose 1.1 percent amid high inflation.
The Federal Reserve is expected to raise interest rates by 50 basis points this week — with another increase anticipated in June — in a move to curb inflation.
The European Union's (EU) economy also is suffering: First quarter prices rose about 7.5 percent — the highest in the EU's 25-year history — while the economy, which contracted during the fourth quarter, grew by just 0.2 percent, according to preliminary figures. There are some fears of a potential recession in Europe.
Last week, President Joe Biden asked Congress for $US33 billion in aid to Ukraine, saying, "We need this bill to support Ukraine in its fight for freedom." Over the weekend, House speaker Nancy Pelosi visited Ukrainian president Volodymyr Zelenskyy in Kyiv, which "signals a deepening U.S. commitment to Ukraine," The New York Times reported.
The Russia-Ukraine war has impacted myriad commodities and industries, most notably energy. Last week, Russia, which has demanded energy customers pay it in rubles, cut off natural gas exports to Bulgaria and Poland because they would not do so. Germany has announced plans to be independent of Russian energy imports by the end of summer. The EU is considering a ban on Russia coal imports beginning in August.
Natural gas is a key ingredient in fertilizer, and due to the war, there has been a shortage of fertilizer as well as skyrocketing prices. This has had a domino effect on food prices and food supply, particularly in developing countries. The war has worsened an already existing food security crisis in many African countries, according to Human Rights Watch, a New York-based international non-governmental organization. Wheat, barley and sunflower are among the food products impacted by the war.
The war continues to impact automakers and electronics companies — as several critical raw materials used in chip-making coming from Russia and Ukraine. In Europe, passenger-car registrations are down nearly 20 percent in March, while light truck registrations in France dropped 32 percent year over year.
Other impacts of the war:
There has been increased protectionism, as "governments, desperate to secure food and other commodities for their citizens amid shortages and rising prices, erect new barriers to stop exports at their borders," The New York Times Among the countries: Turkey, which is no longer exporting such products as butter and beef.
Some companies are reporting revenue declines. LG Energy Solution, for example, reported a 2.2-percent drop in revenue during the first quarter. In a press release, the South Korean company "largely attributed the slight drop in revenue to the rising costs of raw materials, ongoing global semiconductor shortage and supply chain disruption caused by the military conflict between Russia and Ukraine and periodic COVID lockdowns."
Europe is experiencing logistics disruption as containers bound for sanctions-hit Russia stack up in such ports as Rotterdam, Netherlands and Kalundborg, Denmark. The boxes must be inspected to ensure sanctions aren't breached. The Kalundborg site, which is outside Copenhagen, is a staging area set up by shipping giant A.P. Moller Maersk.
(Photo credit: Getty Images/NurPhoto)