Reaching Around the Globe for Virtual Workers
May 16, 2022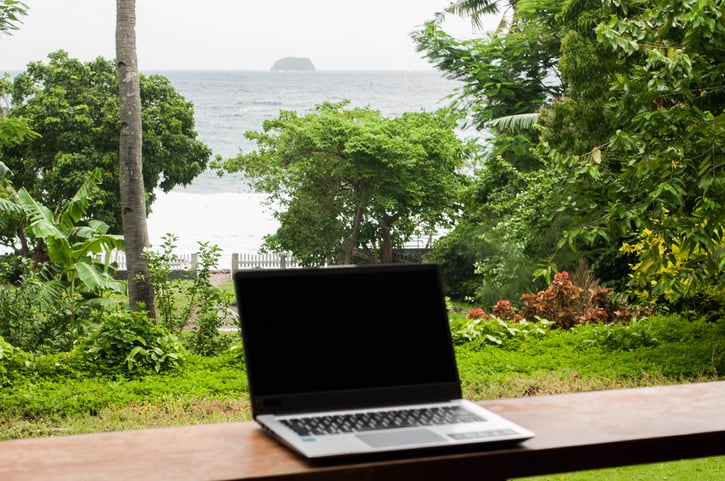 The supply management labor market has experienced great disruption in recent years. The coronavirus pandemic closed factories and caused lockdowns, resulting in reduced working hours and workforce numbers. In-person work became virtual and remains so for many.
Additionally, workers have voluntarily quit their jobs for a variety of reasons — among them, higher wages — in what's been called the Great Resignation. A variety of industries, including trucking, are experiencing labor shortages that are making operations and logistics challenging.
For Clifton, New Jersey-based Eveready Express, fixing the labor problem has involved hiring overseas workers. The company, in business since 1984, primarily serves the New York/northern New Jersey area with expedited less-than-truckload (LTL), small package, same day and next day distribution.
"Prior to the pandemic, we had a really stable workforce," president and owner Keith Kirk says. "There were 13 people in our office handling dispatch, driver recruiting, customer service, administration and sales. I felt that it was important for everybody to be there" working together and collaborating.
But the pandemic changed the dynamics, with his office employees, like many others across the world, suddenly shifting to virtual work. When a few employees decided not to continue working, Kirk needed to recruit additional staff members. Finding candidates was hard, and for those he hired, turnover was huge. So, he turned to an unexpected source for new workers: overseas.
Kirk found an online job board in the Philippines, and after interviewing several people, hired someone to recruit drivers. He taught her the process — virtually — and she now works with driver candidates, "pushing them through our portal for signing up and vetting them," he says. After starting as a part-time employee, she's now full time. "It's really been positive because she's a single mom working from home and we've impacted her lifestyle," Kirk says.
To supplement his existing U.S.-based staff, Kirk has hired additional Philippines-based employees, including customer-service workers and a human resources manager.
"We have nine staff members now overseas, and they all work from home," he says. "What I've found is they really appreciate the opportunity to work from home and have a stable income. We communicate and conduct meetings and chat all day on Microsoft Teams. Whenever there's something that we need to talk about, we just hold a conference call; it can be one on one or a group conversation."
Hiring from overseas offers numerous advantages that include a large workforce pool and affordability, Kirk says. It's also enabled Eveready to expand. The company has developed a virtual training program, is about to roll out a medical insurance for overseas workers and is considering hiring from other countries.
Kirk offers these tips for companies considering hiring virtual overseas workers:
Ensure overseas workers have reliable internet systems and computers, as well as backups.
Establish a positive, collaborative company culture and ensure open communication.
Benefits, such as medical programs, can be an incentive.
Reinforce to your current staff that they aren't going to be replaced by overseas workers. "Loyal workers deserve loyalty in return," Kirk says.
Choose employees who match your skill set needs and company values.
When hiring, Kirk asks overseas candidates to email a resume and an audio recording "telling us why they're the right person for the position," he says. "It helps us get a feel for what they're like. We respect their time — so they can just send it to us." The recording enables the company to gauge a candidate's English capabilities and level of enthusiasm, as well as how they would interact with customers and employees. Additionally, Eveready's human resources manager conducts an interview.
"If you told if you told me two years ago that a majority of our staff would be off-site, I would have said you're crazy, that it would never work," Kirk says. "Now, it's exciting to have the opportunity to do this."
(Photo credit: Getty Images/Karl Tapales)