ISM World 2022: Today's Disruptions Cause Stress, and Meditation Can Help
May 25, 2022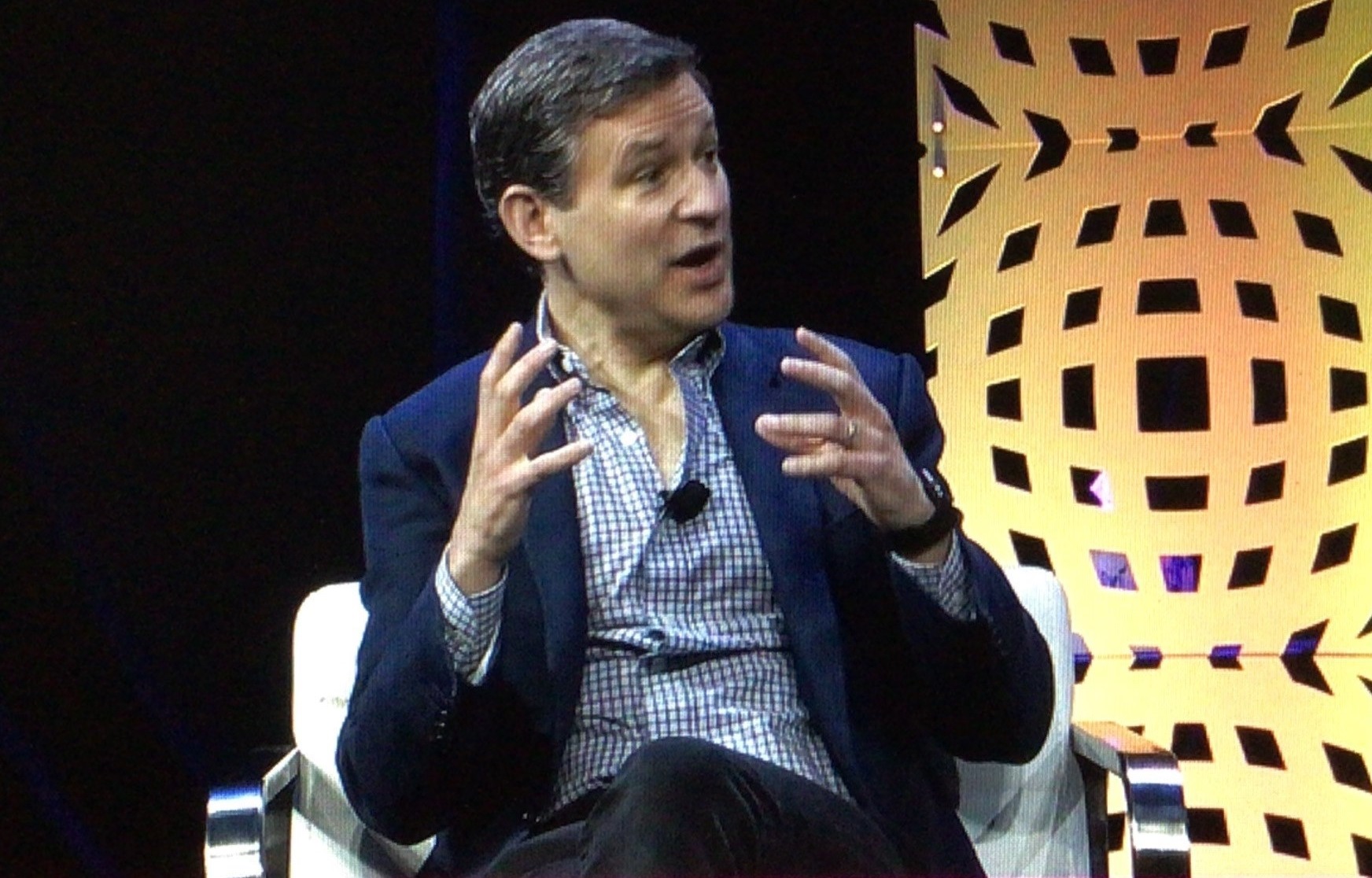 Having an on-air panic attack in front of millions of viewers caused Dan Harris, then a co-anchor of the weekend edition of "Good Morning America," to realize he needed to deal with the stress, anxiety and depression that characterized his life. The journey, which began in 2004, ultimately led him to meditation.
Harris, who retired last year from ABC News to focus on his meditation business, talked about that journey and the value of mindful meditation as the keynote speaker Wednesday at ISM World 2022, Institute for Supply Management®'s (ISM®) Annual Conference in Orlando, Florida. He is the author of several books, including 10% Happier: How I Tamed the Voice in My Head, Reduced Stress Without Losing My Edge, and Found Self-Help That Actually Works — A True Story.
Harris's words were a send-off to Conference attendees, emphasizing how mindful meditation can be a tool that can help them through such a stressful and disruptive time as the current supply chain environment.
At first, Harris said, he was skeptical about meditation — "I had a very bad impression of meditation," he said. But then he interviewed psychologist Mark Epstein, who pointed out research showing health benefits associated with meditating. At the time, this research was not well publicized, and Harris, as a journalist, thought it would make a good story.
"What the body of research we have now strongly suggests that short daily doses of meditation can lower the release of stress hormones," he said. "It's very good for anxiety and depression, both of which — and I think where the research is the strongest — are massive problems right now."
According to the World Health Organization, the coronavirus pandemic has triggered a 25 percent increase in the prevalence of depression and anxiety around the world. There is speculation that depression may soon become the biggest health problem globally, Harris said.
"Anxiety and depression are really susceptible to meditation," he said. "In other words, meditation is a good tool. The neuroscience shows that when you meditate, you're in effect doing a kind of neurosurgery on yourself."
Harris talked about the practice of mindful meditating, suggesting that novices start small by initially devoting one minute a day, then increasing the time, with 10 to 12 minutes a day considered the optimal minimum time. "Having said that, what we know about habit change or habit formation is that it is diabolically hard," he said. It's important to, he added, "go into the process of establishing a habit with a sense of humor and exploration" and be willing to fail and start again.
Not only is developing the willpower to meditate difficult, but the meditation itself can be difficult, he said. Often, the mind will wander — and that's OK, he said.
Harris recommended adding the meditation process to an existing habit, for example, after exercising, while sitting in a steam room, as part of your bedtime routine or during the gaps in your day. He also said meditation apps can be useful, with a disclosure: Harris has a meditation app.
"We've just come through a global, unplanned, unregulated experiment (the pandemic), which has impacted all of you — into what will happen when you deny people social connection," he told the audience. "The results are very clear: massive upticks in anxiety, depression, suicide and addiction."
While establishing quality relationships with family and friends are a powerful lever in wellbeing, meditation can also play a role, he said.