ISM World 2022: Shipman Winner Believes Learning Can Propel the Profession
May 24, 2022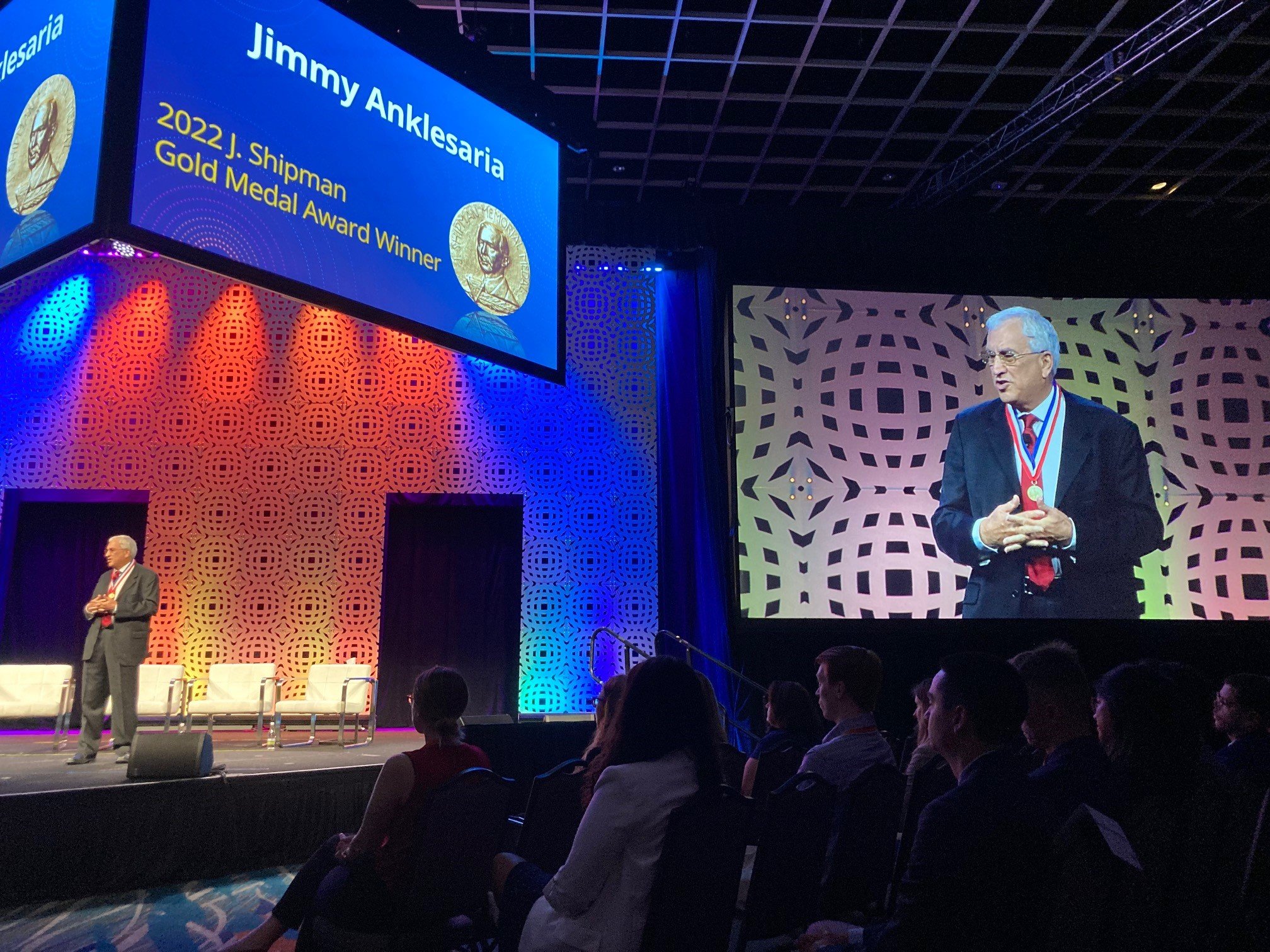 Keep learning. That phrase has motivated cost management expert, entrepreneur and author Jimmy Anklesaria, MBA, LL.B., throughout his 38 years in the supply management profession.
"You can never stop learning, no matter who you are in the industry," said Anklesaria, the 2022 recipient of the J. Shipman Gold Medal Award, the supply management profession's highest honor, given by Institute for Supply Management® (ISM®). Speaking to an audience of about 700 at the ISM World 2022 Annual Conference in Orlando, Florida, during Tuesday's keynote event, he said, "You've always got to listen. … Learn from your managers. Learn from people whom you manage, learn from your suppliers."
In accepting the award, Anklesaria, founder of the Anklesaria Group in Del Mar, California, said, "I'm incredibly honored. I cannot tell you how humbling this is to be in the company of 90 previous award winners of this medal." He thanked his family as well as others in the profession who have influenced his life, including R. Gene Richter, who instilled the concept of continuous learning, and a former San Diego State University professor, David Burt.
In addition to continuing to learn, Anklesaria offered this advice to emerging professionals:
1) Be ethical, no matter what.
2) Be a student of history.
3) Try to learn one new thing every day, like a new word.
4) Be an educator. "Teach people; don't audit them," Anklesaria said. "Procurement people tend to audit the supplier — (instead), educate the supplier."
5) Do your research and be prepared.
6) Treat your suppliers like you would your best customers. "There's no reason for us to bang the table when meeting suppliers," Anklesaria said. "They are your lifeline. If you break that lifeline, you're flying blind. So, treat them well."
7) Be optimistic.
8) Conquer the world.