Why Certify as a Diverse Supplier?
April 18, 2022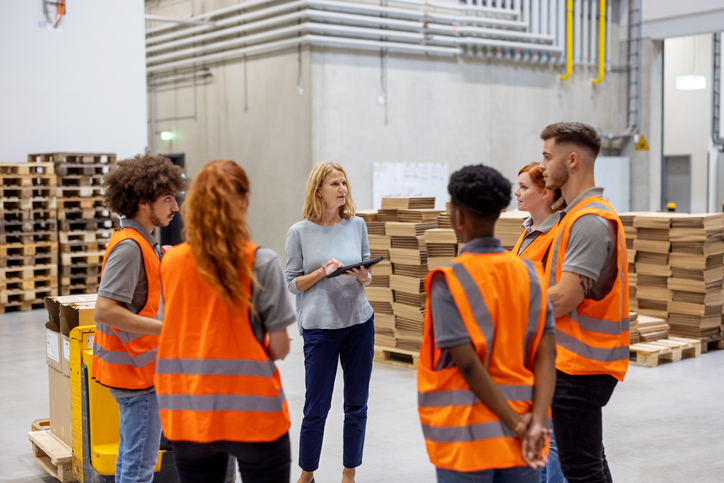 For suppliers, being diverse can be a differentiator, enabling them to be noticed — and included in a bidding process.
Winning the contract, however, requires demonstrated performance, quality and results. After all, selecting the best supplier is a business imperative for any company. Inclusive procurement should be a component in every corporation's business strategy.
Companies and suppliers are in business for the same reason — to make money — and certification can play a role in their profitability. Companies with diverse suppliers have benefitted through lower costs, increased innovation and growing market share. Diverse suppliers also bring business value by being agile and client-focused.
Companies rely on certifications to determine which suppliers are diverse; many use certification as a criterion to ensure diversity in their supply chains.
Certification Requirements
Obtaining a third-party certification is one way a supplier can prove it is a diverse business — that is an external validation that they are, 51 percent owned and operated by diverse individuals. For smaller suppliers that cannot afford third-party certification, many companies accept self-certification.
Third-party certifications are generally a factor when required by contracts with federal agencies or local municipalities. If a contract requires suppliers with a diversity certification, that becomes part of the selection criteria.
Certifications play a role in identifying diverse suppliers for external submissions. Some companies rely on third-party certification because they feel such oversight provides an additional level of assurance and validation. Some companies even help their diverse suppliers obtain such certifications.
Building a Diverse Supplier Base
For many bidding opportunities, however, third-party certification, while nice to have, isn't necessary. Often, self-certification is sufficient.
Requiring third-party certification — which used to be the only way to identify diverse suppliers — is often a business decision for companies. However, as companies continue to evolve their relationships and partnerships with suppliers, they may already know their diverse suppliers, without requiring certification.
To improve their inclusion programs, companies should focus on building processes for identifying, developing and retaining the best diverse suppliers. When there are no specific certification requirements, they should determine how to attract or build a competitive inclusive supply base that meets their business needs.
The Business Value of Diversity
Diverse suppliers should concentrate on accentuating the value they bring to a company. They may feel that obtaining a third-party certification is intrusive or an unnecessary business expense, especially when it does not lead to new contracts or opportunities — as the certification process typically involves financials disclosure and site visits.
Still, the process isn't difficult, and suppliers should seek third-party certifications when it makes business sense. Diverse suppliers offer companies superior solutions that provide bottom-line value, and certifications may satisfy reporting requirements.
(Photo credit: Getty Images/Luis Alvarez)