E-Commerce Growth and Rethinking the Retail Delivery Model
April 11, 2022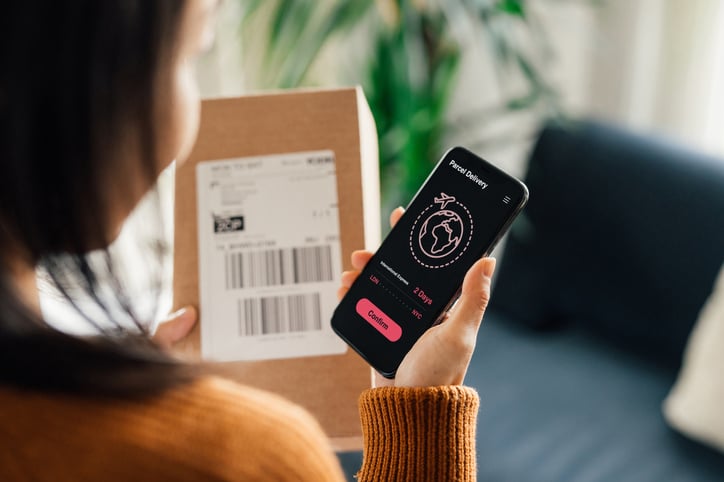 E-commerce continues to be the preferred shopping method of many consumers — and will continue to be popular.
A report from Waterloo, Ontario-based logistics platform provider Descartes Systems Group found that, in the future, nearly half of respondents plan to make more e-commerce purchases and deliveries. Before the coronavirus pandemic, only 13 percent of respondents anticipated doing so.
That means meeting consumers' fulfillment and delivery expectations is crucial. Ecommerce: Is Retailer Fulfillment and Delivery Performance Keeping Up With Sales Growth? states, "Fulfillment and delivery capability and performance are a critical part of the brand experience and under greater consumer scrutiny than ever before. Retailers need to address fast emerging delivery personas, embrace millennials' concerns regarding the environment and at the same time the over 55s' desire for convenience."
Among the findings:
Younger consumers are particularly concerned about the environment: When placing an order, 75 percent of those ages 25-34 and 85 percent of 18- to 24-year-olds consider the environment.
The convenience of online ordering is a driver for a majority of consumers (54 percent of respondents), particularly those 55 and older (64 percent).
Delivery issues persist. Three of four respondents had experienced delivery problems in the previous three months.
Delivery issues impact buying behaviors. About a quarter (23 percent) of respondents said they had not ordered again from a retailer with whom they experienced delivery issues. One in five (21 percent) said they had lost trust in the retailer, while 24 percent said they had lost trust in the carrier.
For those experiencing delivery issues, the biggest problems were (1) later-than-expected delivery (26 percent), (2) order delivery at a different time than expected (22 percent), (3) delivery time window was wider than preferred (22 percent), (4) product wanted was out of stock (20 percent) and (5) package was damaged (20 percent).
The report notes that retailer delivery issues are tied to increased volume of orders as well as a shortage of drivers. With no short-term fix to this problem, retailers are scrambling to find new ways to get their goods to consumers and do it with consistently high service," the report states.
A one-size-fits-all delivery model will no longer work, especially with tracking and security imperative for higher-priced goods and cost of delivery significant for lower-priced goods, Descartes notes in the report. Consumers value the delivery experience more important than choice of delivery service.
While quick delivery and delivery status and tracking notification continue to be critical, according to the repot, consumers, however, are increasingly demanding proof of delivery (for example, a photograph) and want environmentally-conscious delivery options, the report states.
"(R)etailers must rethink their delivery strategies. …Retailers should consider this as an opportunity to engage consumers, while simultaneously helping the environment and reducing the cost of home delivery," notes the report.
(Photo credit: Getty Images/Oscar Wong)