Making the Switch to Total Value Contribution in Sourcing
April 25, 2022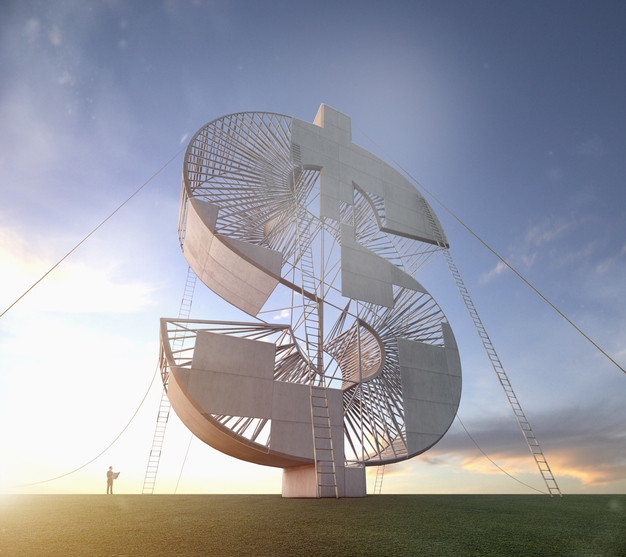 I started my first stable job in Canada in 1999. Even though I had visited a few times before, I was new to the country, the culture, its dynamics and the Canadian workforce.
Soon after I started work, I discovered people who, in my eyes, had the coolest jobs: They were smart, no-nonsense folks who spent their days working out high-value deals, saving the company lots of money — and at the end of the year, got a nice bonus for their efforts.
These people were purchasing managers. Little did I know how much work they did behind the scenes to make those deals come through, but still I found the notion of negotiating with multiple companies very appealing. Years later, I was at a sales meeting as a supplier and experienced being on the other side of the table from the "cool guys" when a director of procurement demanded hefty discounts because "we need to save the company money and want a big bonus at the end of the year."
Fast forward to the present. As we approach spring, it is also RFP season for some industries and services. With fresh new budgets, many companies start drawing plans for the products and services they will procure for the upcoming year. How will they select who to work with? Will the focus be on cost reduction — as it was for that procurement director — or value?
Cost-Based Sourcing and Supplier Selection
Over the years, sourcing managers have used various approaches to supplier selection. While varied in complexity and focus, the common theme remains cost reduction. Three of the most common approaches are:
Piece-pricing. This approach focuses exclusively on costs. Straightforward to understand and implement, it is purely a numbers game.
Total landed costs (TLC). This approach goes further. This framework is used in logistics and, as such, looks at factors beyond unit price, including shipping, inventory, materials handling and packaging costs. Like piece-pricing, it is easily understood and executed, although it does include more data.
Total cost of ownership (TCO). This has been the most used approach in sourcing over the last decades. TCO goes further than the other two models in that it factors in all acquisition costs, including delivery, installation, maintenance, user training and cost of required infrastructure changes, as applicable. Such a more thorough approach requires more time to implement, since there is more data to gather and analyze, Nevertheless, overall this is a much-preferred method than the other two.
However, as a more encompassing method, does it have any downside?
Watching Costs Is Not Enough
The challenge with all three approaches: When focusing on costs, revenue-generating factors and risks are ignored. With no ties to risk reduction, there is no correlation between any of these methods, including TCO, and resilience.
Currently — two years after one of the most disruptive social and economic events in recent history and at a time of increased shifts in consumers' perception of value — cost reductions are not enough.
Today's consumers demand products and services that not only deliver economic value but also have a low environmental impact, made by companies that take a positive and strong stance towards social causes and foster sustainable development of local communities and their economies. In this era of environmental, social and governance (ESG) standards and sustainable procurement, value is being defined by a larger constituency than shareholders: consumers. This environment requires a different approach to sourcing: one that goes beyond examining costs to also considering the total value contribution (TCV) of products and services.
The TVC approach to sourcing seeks to create a direct line between goods and services attributes and what customers value. In addition to all cost considerations, it looks first at risks (like disruption and reputational damage), sustainability impact (social and environmental) and capacity (the ability to support innovation, scalability, compatibility and extensibility). Supplier selection is not made on cost alone, but as the name indicates, on the total value proposition as defined by the buying team after a thorough cross-functional analysis of all dimensions of customer value.
TVC in Practice
The first step to implement the TVC framework is to define the value drivers or attributes to be aligned. What issue are you are trying to address? What is valued by customers today, and how do you predict that value definition to evolve over time? How can each supplier align with and support the organization as you strive to meet your customers' values today and into the future?
Once that is defined, the RFP or RFI should be structured to identify those elements as key drivers of supplier prequalification. Shortlisted suppliers need to support customer values, and differences in supplier offerings must not only be identified but also translated to monetary value.
Once that value analysis is completed, only then should sourcing managers start looking at acquisition costs. By putting value analysis first, bias towards the lowest bidder is avoided, and as a result, supplier selection is made on cost and value contribution.
Changing the Model
Addressing customer perceived value is the foundation of every sales and marketing strategy. Customers' perception of a company's ability to meet their needs and align with their broader values (quality, ethical business practices, and socially and environmentally friendly products and services) will influence their purchasing decisions and their budget allocation.
Shareholders, to whom businesses have a duty to deliver maximum value, also increasingly expect them to deliver more than short-term gains. They want long-term sustainable financial returns, and the procurement organization has a strategic role to help businesses deliver that by managing supply chains on value contribution, not just costs.
For this to happen, organizations need to (1) embrace the philosophy of working for value and (2) reward sourcing managers not only for cost savings, but also for the full scope of value strategic sourcing generates.
It has been more than 20 years since taking that first job in Canada, but I still think supply chain professionals have the coolest job.