Balancing Sustainability Targets, Security and Costs
April 25, 2022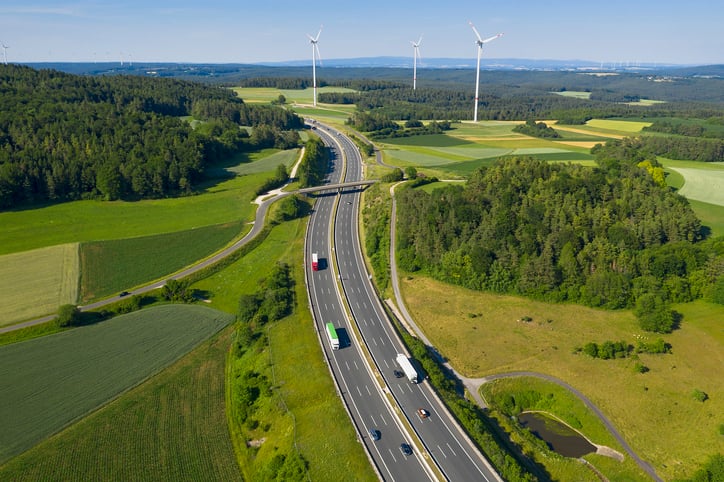 As companies seek to make their supply chains more sustainable, many are setting targets and goals around greenhouse gas (GHG) emissions, having a zero-carbon footprint, sustainability cost reduction and corporate social responsibility (CSR) measures.
In doing so, companies must balance trade-offs between (1) reaching sustainability goals, sustainability costs and security, as well as manage challenges in achieving net-zero goals and (2) the journey toward more circular supply chain models, according to speakers during a recent Gartner webinar, "Supply Chain Sustainability: Progress from Strategy to Action."
"It's an incredibly tricky time for balancing those costs, security and decarbonization," said Sarah Watt, vice president analyst at Gartner, the Stamford, Connecticut-based global business research and advisory firm. She recommended that companies balance such factors in the long term, which might require making some short-term tradeoffs in the meantime.
Watt cautioned that such a process can be overwhelming and lead to inertia. However, there are some potential actions, including analyzing demand management, that companies can undertake to help create a balance, she said.
Focusing on Demand Management
Demand management is critical, especially now when the energy sector is experiencing much disruption, Gartner vice president analyst Simon Bailey said. As an example, he cited the fertilizer industry, which has been impacted by the Ukraine-Russia war.
Large spikes in energy prices have caused some companies to quit producing fertilizer, and prices on some inputs have risen by 400 percent, he said. As a result, he said, many farmers have begun switching crops to less fertilizer-intensive ones. Echoing a statement from The World Bank, Bailey anticipates there could be increasing food insecurity, especially in foreign nations.
There is concern among companies that decarbonization automatically means higher costs. But it doesn't have to be so, said Laura Rainier, Gartner senior director analyst. While there are urgent needs that should be balanced against longer-term goals, "there are always opportunities to explore, especially right now in energy efficiency," she said. As oil prices increase, energy efficiency becomes more attractive, she said.
Continuing with the fertilizer example, production is energy-intensive, she said, "but the energy consumed during that production isn't necessarily fixed. So, we can look at energy solutions in fertilizer production or explore renewable energy or green hydrogen to reduce the industry's reliance on fossil fuels."
Other considerations, she said, include optimizing the transportation network and regenerative agriculture, where farming and grazing practices contribute to reducing climate change, among other uses.
A Closer Look at Two Companies' Efforts
For General Mills, regenerative agriculture has been a new direction, said Paul Gallagher, the company's chief supply chain officer. He and Donna Warton, corporate vice president supply chain and sustainability at Microsoft, discussed their organizations' sustainability efforts. Both companies were some of the earliest to set targets.
Sustainability "has been a journey for us over many decades, as we have evolved from the perspective of not just conserving energy or preserving the environment and ecosystem in which our business is engaged," Gallagher said. "More and more, we are getting into the regenerative stage." This includes regenerating "what we engage with, whether farmland or through our process."
"We know that by doing this work, it's not just good for our customers, consumers and communities we're in, but it's also good for the business," he said. Being "a force for good" guides the company's efforts and has become part of the "fabric of the business," he said.
At Microsoft, supply chain and sustainability go hand in hand, Warton said. The company's target: "to be carbon negative, water positive and zero waste by 2030," she said. "For us, it helped establish what we needed to accomplish and to get business units aligned on what success looked like." The company created an internal tax for Scopes 1, 2 and 3 emissions to incentivize business units and promote innovation, she said.
Over the course of the journey, Warton said, Microsoft has learned three things:
Progress will likely not be immediate. "Decisions we make today may not hit our sales or carbon-emissions reporting for two years," she said.
Focusing on fundamentals is imperative, as there are no carbon-accounting standards. "But external reporting relies on maturing data and methodologies to understand where Scope 3 emissions are tracked and reported," she said.
Collaboration and investment in sustainability is key. Microsoft has committed to invest US$1 billion in its Climate Innovation Fund.
(Photo credit: Getty Images/Bim)