Inefficiencies and Shifting Demographics Inherent in Trucking Issues
March 28, 2022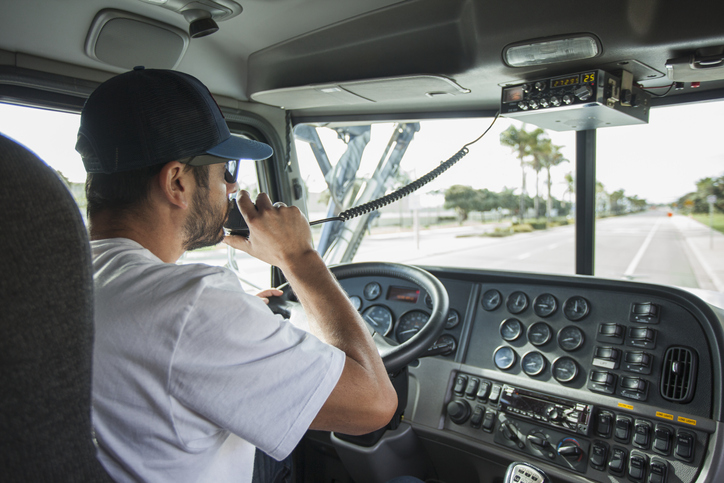 Trucking industry challenges have been exacerbated by the coronavirus pandemic. But the heart of the long-standing problem isn't driver shortages, says Priyesh Ranjan, CEO of Vorto, a Denver-based automated supply chain software provider. Rather, it's inefficiency and shifting demographics.
The perception there is a trucker shortage is misleading, Ranjan says. "Long-haul trucking isn't seeing the influx of new drivers it had in the past," he says.
There are several reasons for the shift, including:
E-commerce. During the coronavirus pandemic, e-commerce skyrocketed, and many drivers shifted from long-haul commodity trucking to the last-mile and e-commerce space, Ranjan says. E-commerce industries paid more, and working shorter trips enabled drivers to stay close to home rather than spend days on the road.
Money. Younger generations are turning to other jobs, including as Lyft or Uber drivers, where they can make similar — or more — income that doesn't require time away from their families, he says. Another trend is churn: Drivers move between carriers to gain an increase in pay or a more consistent work schedule.
Driver utilization inefficiencies. Idle time and deadhead miles — a part of a transport with an empty trailer — contribute to inefficiencies and driver dissatisfaction, Ranjan notes. Drivers don't get paid for empty miles. Over the course of a year, drivers aren't working almost 40 percent of the time due to these inefficiencies, he says.
"In spite of all the technology solutions (available in this space), these have rarely solved the utilization rate problem," he says. "If you start solving for utilization rates, there isn't a driver shortage." And fewer trucks are needed to move the same amount of volume, he said.
Large market, small players. The shipping industry is a US$800 billion market, and "inside that circle, every shipper or broker is incredibly small," Ranjan says. "Their volume alone does not create any efficiency for the driver because the country is too big — think of East coast to West Coast, north to south. So, the shippers are very fragmented."
To complicate matters, Ranjan says, nearly all (96.2 percent) of American trucking companies have fleets of 20 trucks or fewer. Many drivers are working for trucking companies that have two or three trucks. "So, there is a fragmented supply of trucking and fragmented volume of loads that comes from shippers and brokers, and when you try to match that, the only person who sacrifices is the driver," he says.
Fixing the situation from a scheduling perspective involves more than (1) matching demand and supply and (2) reducing driver idle time and empty loads, Ranjan says. Asset types — the types of trailers, for example — also must be matched.
Thus, drivers typically engage in one type of trucking, focusing on a couple of asset types, he says, "rather determining how to access the entire $800-billion market."
Truck drivers, like other workers, want a competitive income, a consistent work schedule and a work/life balance, Ranjan says. Providing those things will aid in driver retention, he says, "and it attracts people into the industry."
He continues, "When you don't solve for that and don't understand that's the problem, the rhetoric in the market is, 'The American (trucking industry) is having a lot of challenges and will be short of trucks, and things will just get worse.' "
By understanding the root cause, he says, there is no reason for the situation to worsen. Solving for inefficiencies in utilization rates will improve truck driver income, making the industry more competitive.
A branding facelift could help the industry attract new drivers — the trucking lifestyle was once considered "freedom," Ranjan says: "Let's get on the road, let's be anywhere we want to."
But the economic piece is more pressing, he notes. "The only enemy of trucking is trucking," he says. "If you solve for the inefficiencies, suddenly everything falls in place. Then, you can tag on the lifestyle and all the other aspects that people who like to be on the road will enjoy." Doing so will also help improve carbon emissions, a big concern among the younger workforce, he adds.
Technology can play a big role in solving for inefficiencies, Ranjan says, as new solutions can aid in scheduling for long-haul and real-time loads, improving truckload utilization and reducing deadhead miles. But change management — getting carriers to adopt such solutions — can be a challenge, he says.
"A handful of shippers adopting solutions will not solve inefficiencies," he says. "In order to do this, it has to be more of a larger movement, so there is more volume that is being moved efficiently."
(Photo credit: Getty Images/Mike Raabe)