How Packaging Designers Can Alleviate Supply Chain Shortages
February 01, 2022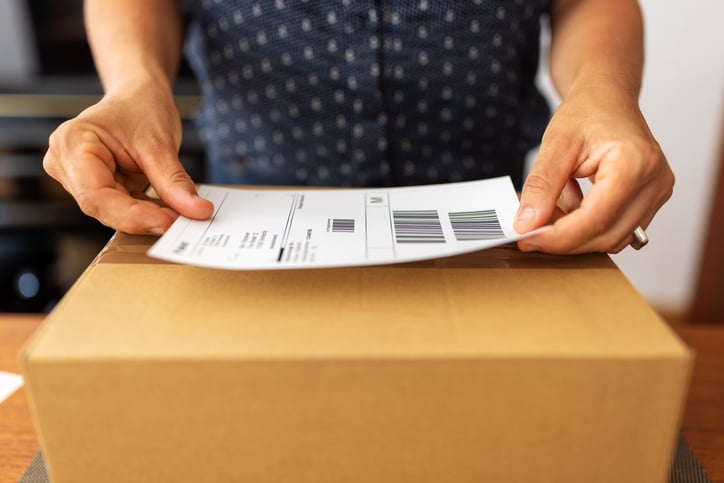 Supply chain shortages, from semiconductors to food items, have dominated headlines and disrupted industries and organizations. Another industry that's been impacted: packaging.
Packaging shortages are inherent to the way business is conducted. The just-in-time inventory model has contributed to its current woes; as Vox Media reported in October, manufacturing companies traditionally have had an on-demand operating style to avoid spending more than what is necessary on product storage. Predictive analytics are a standard way to ensure that production and storage costs are kept to a minimum.
Before the pandemic, manufacturers had long been working at or near full capacity. When it hit, there was no plan to address the problems that ensued: supply chain bottlenecks, worker shortages and delays, with no end in in sight. Now the packaging industry is facing significant shortages.
At FORCEpkg, we have struggled to get supplies, with the latest disruption being a difficulty in securing vinyl for printing labels. We're sourcing from our third material provider — and our materials are on back order. The other pain point is ink: Our two machines require large ink cartridges, also on back order. I suspect our supplies are on one of the many container ships off the coast of California.
According to a 2021 Label and Narrow Web opinion piece, the pressure sensitive label industry has also been disrupted, due to a combination of impacts that include the rising cost of freight, cargo container shortages and port congestion. Lead times are impossible to calculate. Pulp and paper costs are also going up significantly. "These increases are driving up raw material costs for direct thermal and thermal transfer base products, as well as label laminates and acrylics," the article states.
Supply Chain Challenges Extend to B2B
B2B packaging also faces daunting supply-chain shortages. "In the good old days, our turnaround times were typically at four weeks from day we receive the product to shipping," says Andrew Nehrt, CEO of Pro-Form Custom Packaging, a Columbus, Indiana-based company serving clients in the automotive, trucking, recreational vehicle and tech industries. "Now we're seeing eight to 12 weeks lead time. Planning for those lead times is a challenge. We've had to educate customers that they have to place orders earlier than ever before."
Nurturing supplier relationships is essential in obtaining better lead times, and Nehrt stresses that this "best practice" has resulted in a competitive advantage for Pro-Form. "We have relationships with multiple raw material suppliers that we've developed over the years, so we've been able to get products where some of our competitors have not," he says. "As a result, we've picked up business because of this effort."
Steps to Alleviate Pain Points
Numerous strategies can help packaging companies alleviate supply chain disruption:
Nurture supplier relationships. Treat your suppliers the way you treat your customers. Without reliable suppliers, you can't meet client demands.
Train your purchasing department. Make sure procurement employees look for better, faster and less expensive sources. Some procurement groups have become complacent over the years, working with the same suppliers rather than seeking potential new suppliers.
Educate customers. Be up front about the supply chain situation — including that pricing and lead times are increasing — while ensuring that customers know you have a mitigation plan.
Be proactive. Order earlier, working with different (and attainable) material. Partner with suppliers to ensure availability of supplies. Remember: Your mission is to continue to supply customers in a timely and cost-effective manner.
(Photo credit: Getty Images/Luis Alvarez)