Embracing Sustainability as a Value Proposition
February 14, 2022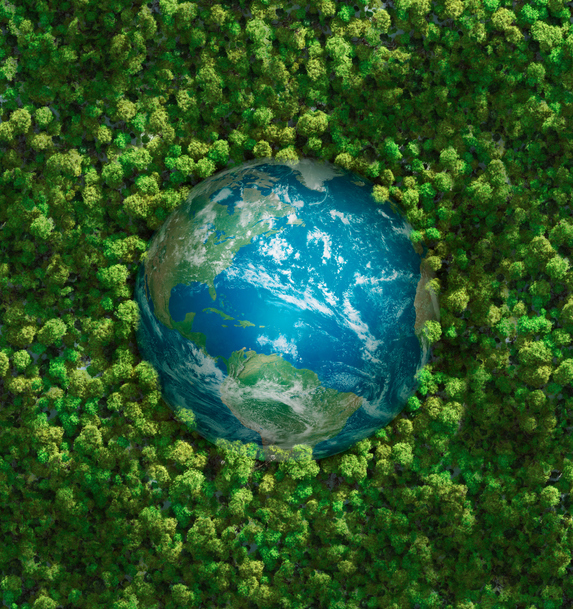 Say sustainability, and most people think environment, But sustainability includes being not only "green," but socially and economically responsible, among other ways.
During a recent Reuters news agency webinar, speaker Sarah Galloway said that in a business context, sustainability translates to being a good corporate citizen: "It shows companies aren't just interested in making money and their shareholders, but want to build a better world" while addressing the needs of their stakeholders.
"It's about people, planet and profit," said Galloway, sustainability co-lead at management consulting company Russell Reynolds Associates, which partnered with Reuters on the webinar, "Sustainable Leadership: How CEOs are Delivering on their Commitments to Responsible Business." Other speakers were Kurt Harrison, sustainability co-lead at Russell Reynolds Associates; Christiana Riley, member of Deutsche Bank AG's management board and CEO of Deutsche Bank USA Corporation; and Dominik von Achten, chair of Heidelberg Cement Group's management board at in Heidelberg, Germany.
Still, sustainability has somewhat of an identity crisis. Although many companies have successful sustainability programs, that's the exception, not the norm, Harrison said. "The conversations we're having highlight that sustainability is a key strategic issue for organizations," but many struggle to deliver it, he said. "We've found that only about half of C-suite leaders say that their CEO is personally committed to achieving sustainability and that progress is being made."
Russell Reynolds Associates' research has shown that the most popular reason companies embrace sustainability is because they're worried about brand management, Harrison said. "They want to be seen as socially responsible or reputable," he said. This shows "that organizations still see sustainability as a brand exercise as opposed to a lever to unlock value."
A Company Imperative
Driving down carbon dioxide (CO2) emissions is a core part of Heidelberg Cement's sustainability plan, and the company has tied that reduction to bonuses. "No employee who is entitled to a bonus can earn the maximum bonus if he or she misses the targets for (CO2) reduction," he said. "We are trying to balance profits and sustainability, and the question for me is how credible the journey is."
Accountability — and making sustainability a company imperative embraced by executives as well as employees — are key to driving sustainability as a business value proposition, speakers said. While it's important to have longer-term goals, setting interim targets that are measurable and achievable — as well as transparent — are essential to keeping companies accountable along the journey, Riley and von Achten said.
"It's relatively simple to talk about sustainability, but delivering it is incredibly difficult," Galloway said. "Pivoting an entire business toward a more sustainable future is not just a case of vaulting an ad-hoc sustainability activities alongside an existing business strategy." It's one of the biggest transformation exercises leaders must navigate over the next decade, she said.
Challenges and Strategies
The three key challenges impeding a sustainability imperative, according to Russell Reynolds' research, are (1) a slow-changing company culture, (2) organizational complexity (the larger a company is, the more difficult to do) and (3) lack of drive from senior leaders.
"We see sustainability as fundamentally a human endeavor," Galloway said. It's not about the policies and processes but having the right leaders in place to drive it, she said.
Among the strategies mentioned by panelists:
Set up near-term, interim and long-term goals.
Establish priorities and accountability measures.
Communicate and celebrate small achievements.
Ensure measures are authentic.
Keep employees engaged and part of the effort. Additionally, ensure they understand the goals and purpose.
Gain senior leadership support, which is essential.
(Image credit: Getty Images/Leonard C)